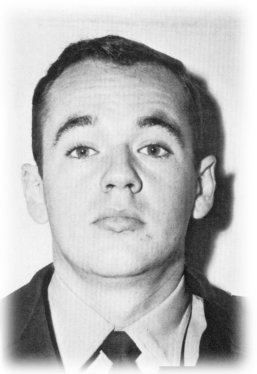 Corporal Bruce Verhoeven was assigned to a special crime suppression detail during the Christmas holiday season of 1973 when he responded to an armed robbery in progress call at a department store in the north area of Sacramento County. Upon arriving at the scene, Corporal Verhoeven assumed a cover position near an apartment complex where the suspect hid. He then cordoned off a small area on one side of the complex to prevent the suspect's escape.
Faced with a close-quartered apartment complex with many residents and a gathering crowd of on-lookers, Corporal Verhoeven exercised extreme caution rather than risk serious injury to any of the bystanders. He took cover behind a truck and ordered the suspect several times to throw down his weapon and surrender. The suspect suddenly opened fire upon Corporal Verhoeven, mortally wounding him.
A fellow officer at the scene returned fire, killing Corporal Verhoeven's assailant. Corporal Bruce Verhoeven was awarded the Sheriffs Department Medal of Valor, posthumously, for bravery above and beyond the call of duty.
The Bruce Verhoeven Memorial Fund, established for widows and orphans for Sheriff's Department personnel, was named in honor of Corporal Verhoeven.
California Peace Officer Memorial Foundation Monument
Bruce Verhoeven's name can be seen on memorial plaque #10 on the California Peace Officers Memorial Foundation's bronze monument in downtown Sacramento. The monument is located on the West side of 10th Street, between N Street and Capitol Avenue, across the street from the West steps of the Capitol building.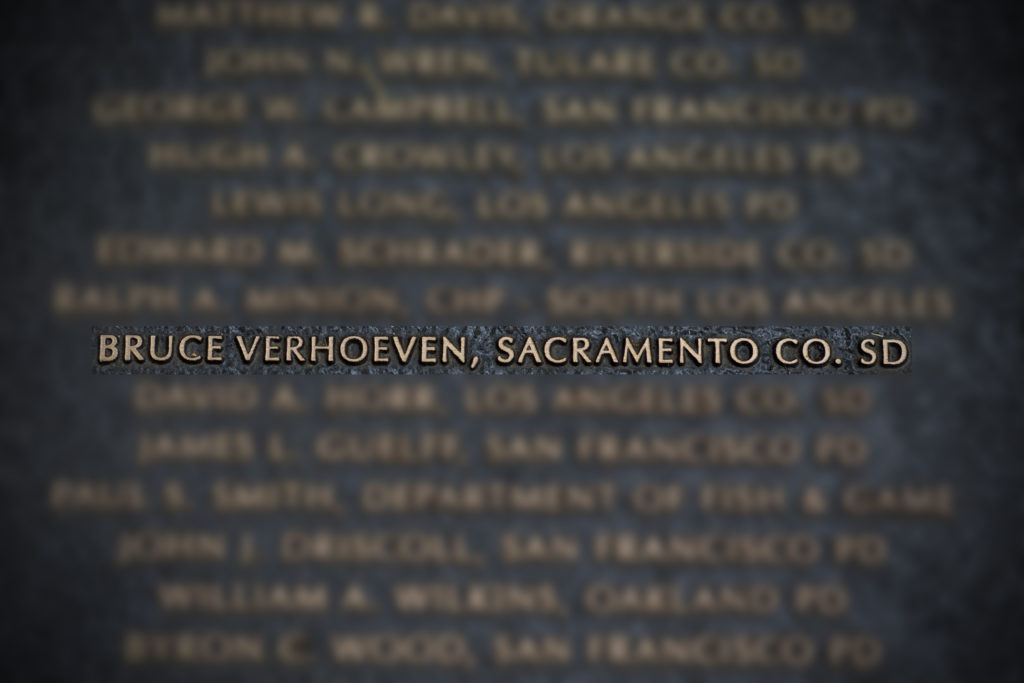 Sacramento Police/ Sheriff Memorial
A bollard dedicated to Bruce Verhoeven can be seen at the Sacramento Police & Sheriff Memorial, located at 500 Arden Way in Sacramento.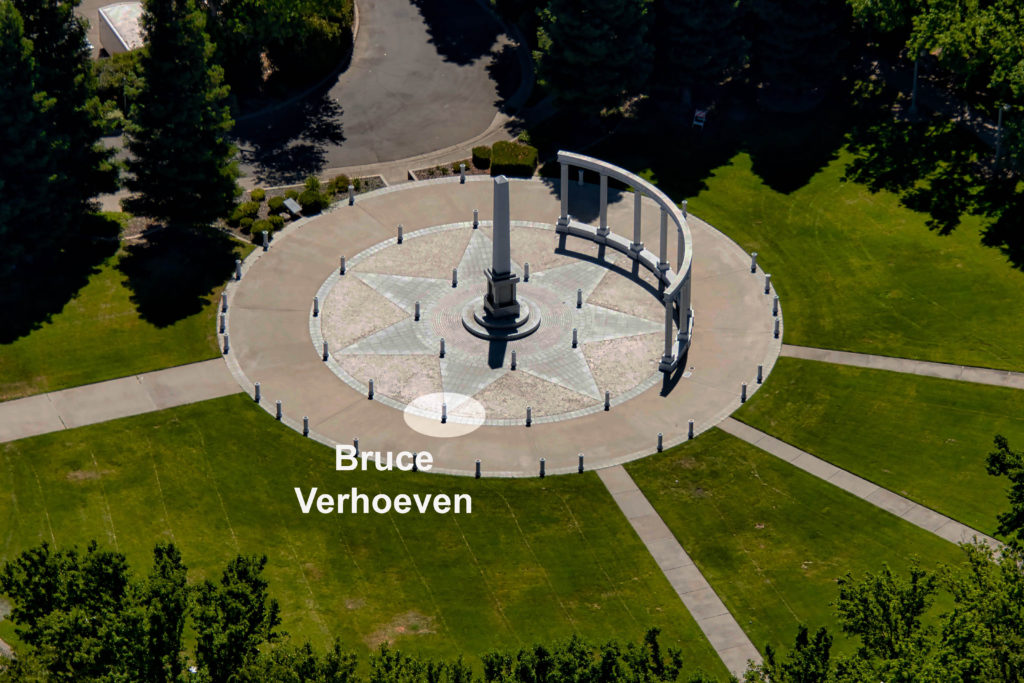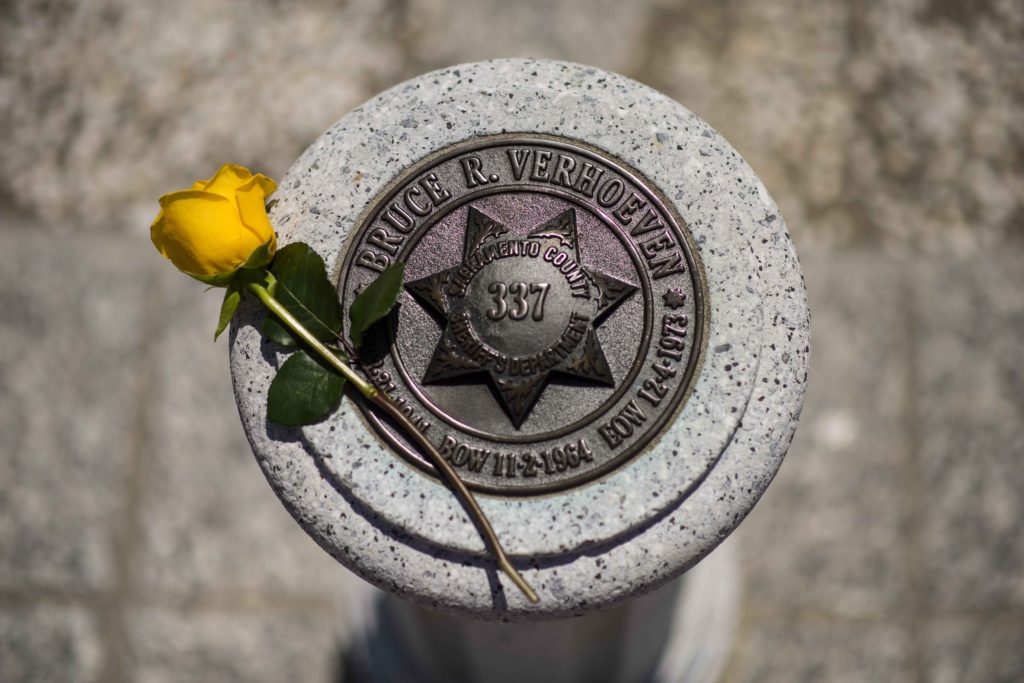 National Law Enforcement Officers Memorial, Washington., D.C.
The names of our fallen are engraved and can be seen at the National Law Enforcement Officers Memorial, located at 444 E St. NW in Washington, D.C.  It is updated every Spring in anticipation of National Police Week.  Bruce Verhoeven's name can be seen on memorial panel 15-W: 17.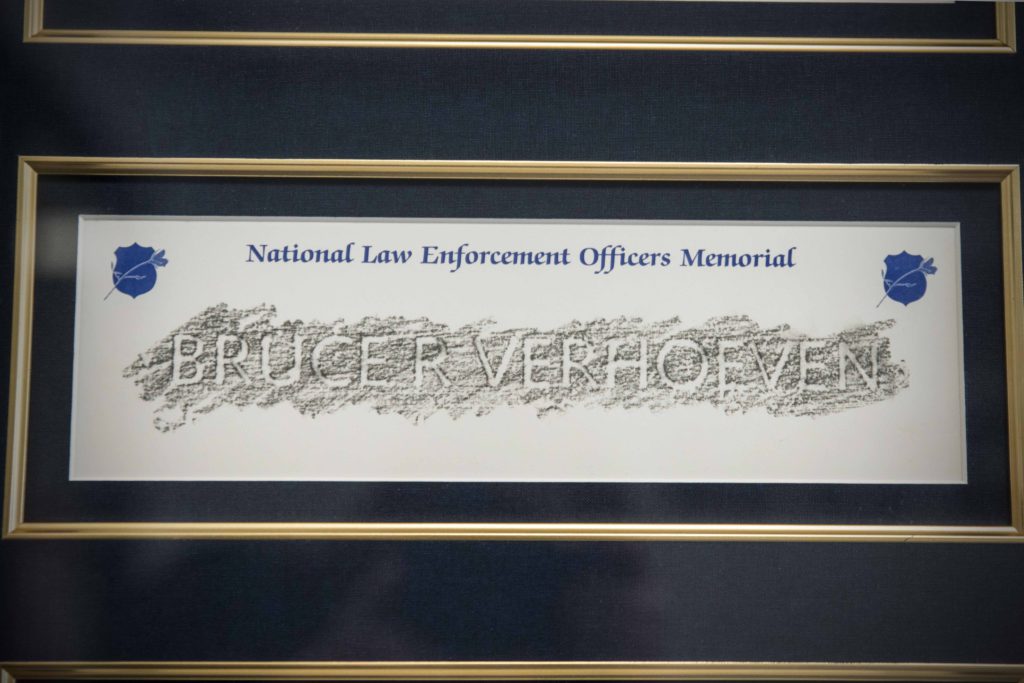 Academy Rose Garden
The Sacramento Sheriff Office's Memorial Rose Garden is located on the Academy grounds at 1000 Riverwalk Way in Carmichael.  Each of the fallen has a dedicated rose bush and memorial plaque. Bruce Verhoeven also has a street within the Academy grounds named after him.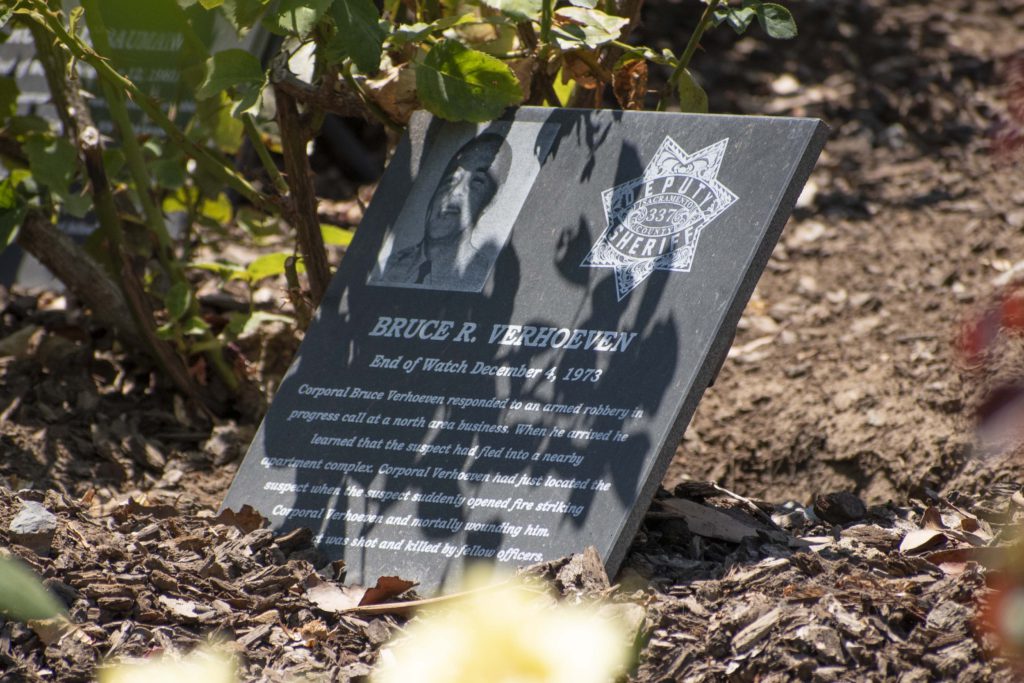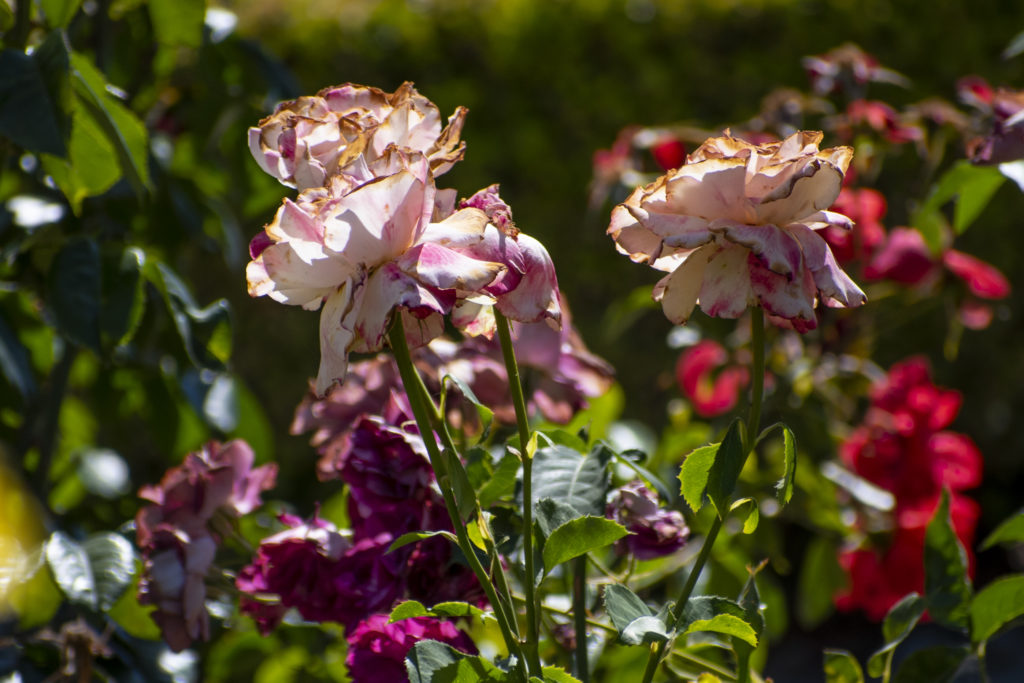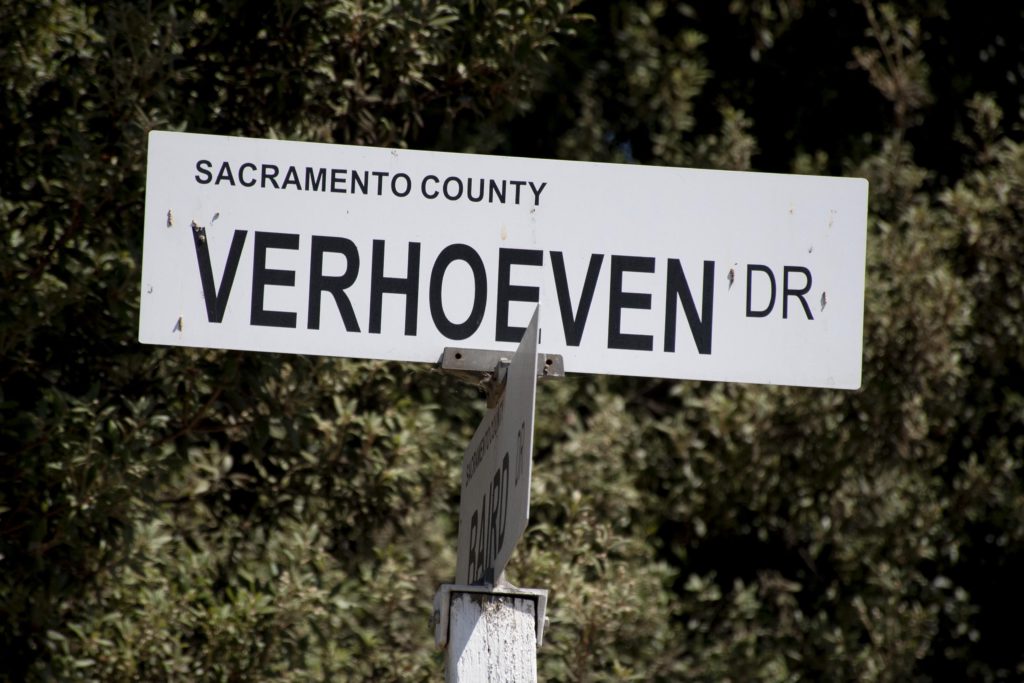 The Sacramento Sheriff Office's Museum, also on Academy grounds, paid tribute to Corporal Verhoeven by naming their gallery in his honor. The Bruce Verhoeven Foundation was also started in his honor and continues to accept requests for assistance.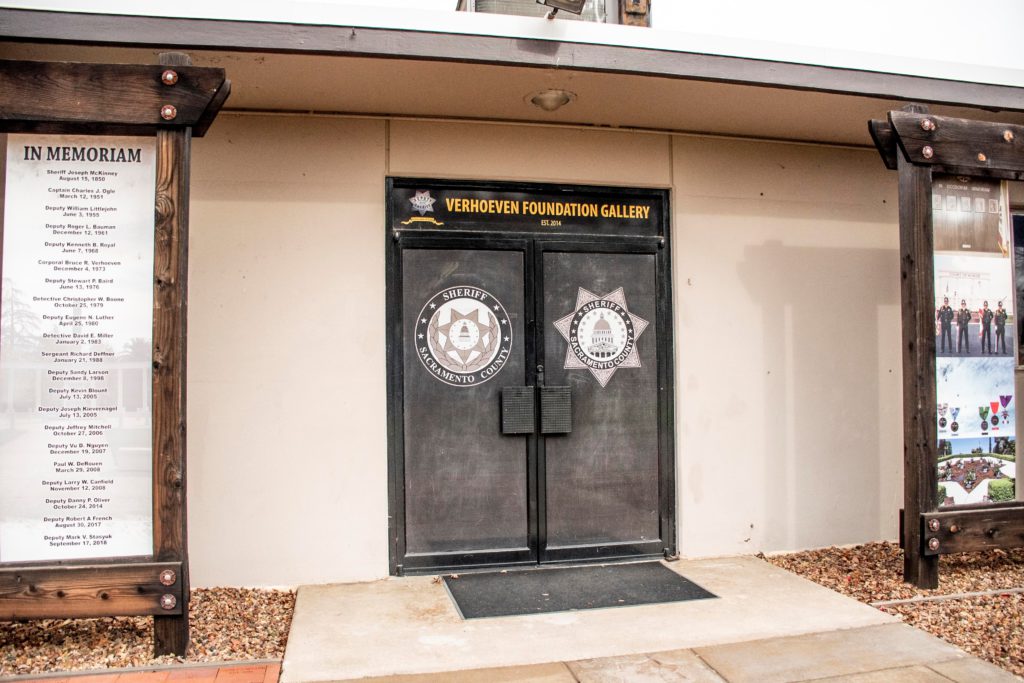 Rio Cosumnes Correctional Center
A memorial wall in the administrative area of the Rio Cosumnes Correctional Center bears a plaque honoring Bruce Verhoeven.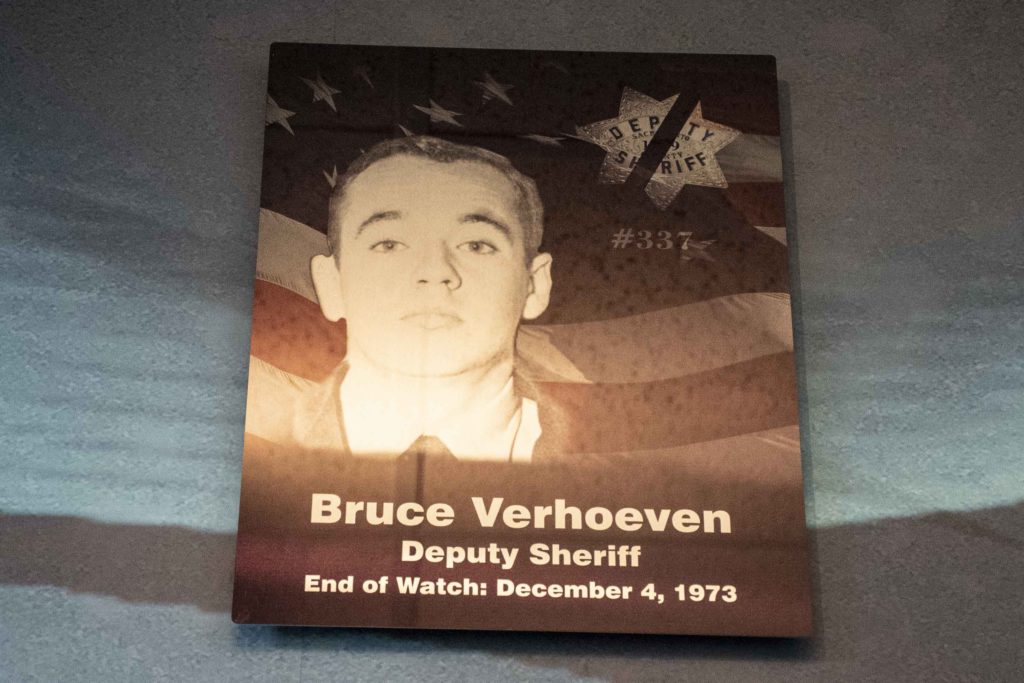 Grave Site
Bruce Verhoeven was laid to rest in Grave 34, Row 97, in the Garden of Hope at Mount Vernon, located at 8201 Greenback Lane in Fair Oaks.