Shortly after 10:26 a.m., Friday, October 24, 2014, the Sacramento Sheriff's Department's Communications Center received radio traffic announcing an officer was down.
Deputy Danny Oliver (age 47), assigned to the Problem Oriented Policing unit for the North Division, along with his partner, had stopped in a motel parking lot to investigate a suspicious vehicle. Within minutes, Deputy Oliver was gunned down. Subsequently, the suspects went on a crime spree, carjacking numerous vehicles and shooting others including the shooting death of Placer County Detective Michael Davis Jr.
An intensive regional search by numerous law enforcement agencies resulted in the arrest of a couple from Utah who had been traveling through the area. On February 9, 2018, one suspect was found guilty of the murder of both deputies and was sentenced to death. On February 15, 2018, the other suspect was found guilty of the murder of both deputies and was sentenced to 49 years to life in prison.
California Peace Officer Memorial Foundation Monument
Danny Oliver's name can be seen on the main monument area (at the base of the standing figures) on the California Peace Officers Memorial Foundation's bronze monument in downtown Sacramento. His name will be moved to a permanent memorial plaque location when the time comes to cast a new plaque. The monument is located on the West side of 10th Street, between N Street and Capitol Avenue, across the street from the West steps of the Capitol building.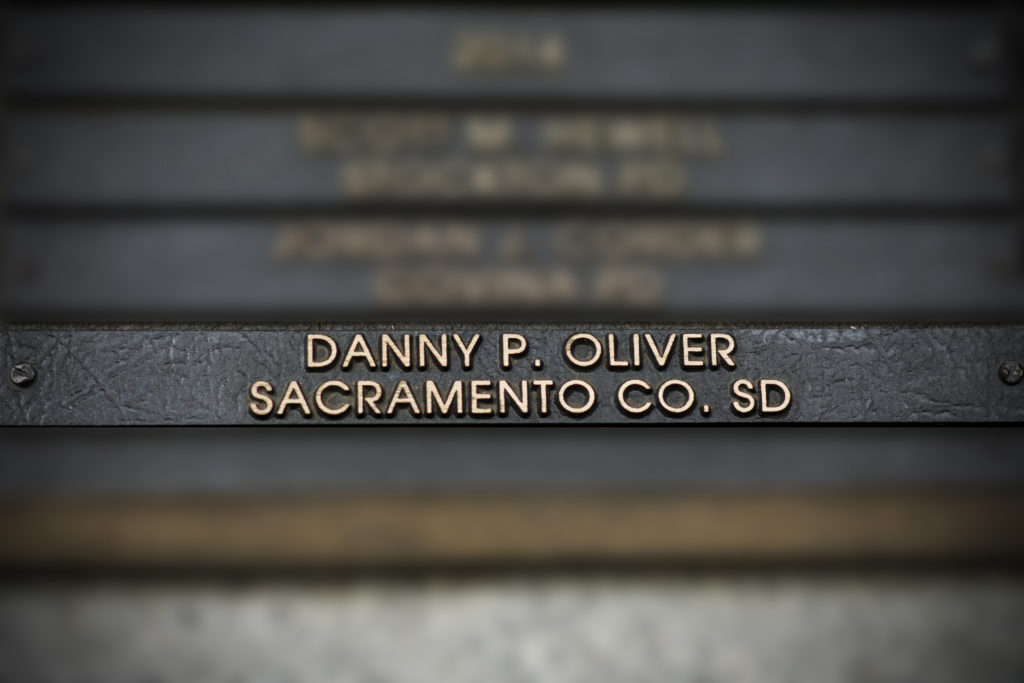 Sacramento Police/ Sheriff Memorial
A bollard dedicated to Danny Oliver can be seen at the Sacramento Police & Sheriff Memorial at 500 Arden Way in Sacramento.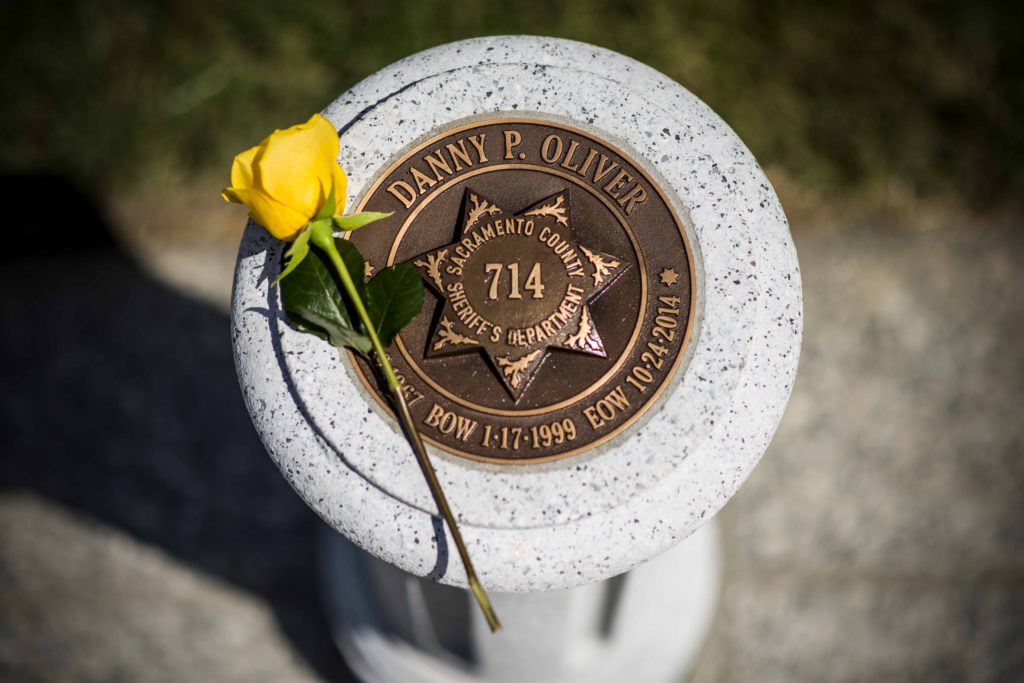 National Law Enforcement Officers Memorial, Washington., D.C.
The names of our fallen are engraved and can be seen at the National Law Enforcement Officers Memorial, located at 444 E St. NW in Washington, D.C. It is updated every Spring in anticipation of National Police Week. Danny Oliver's name can be seen on memorial panel 26-E: 29.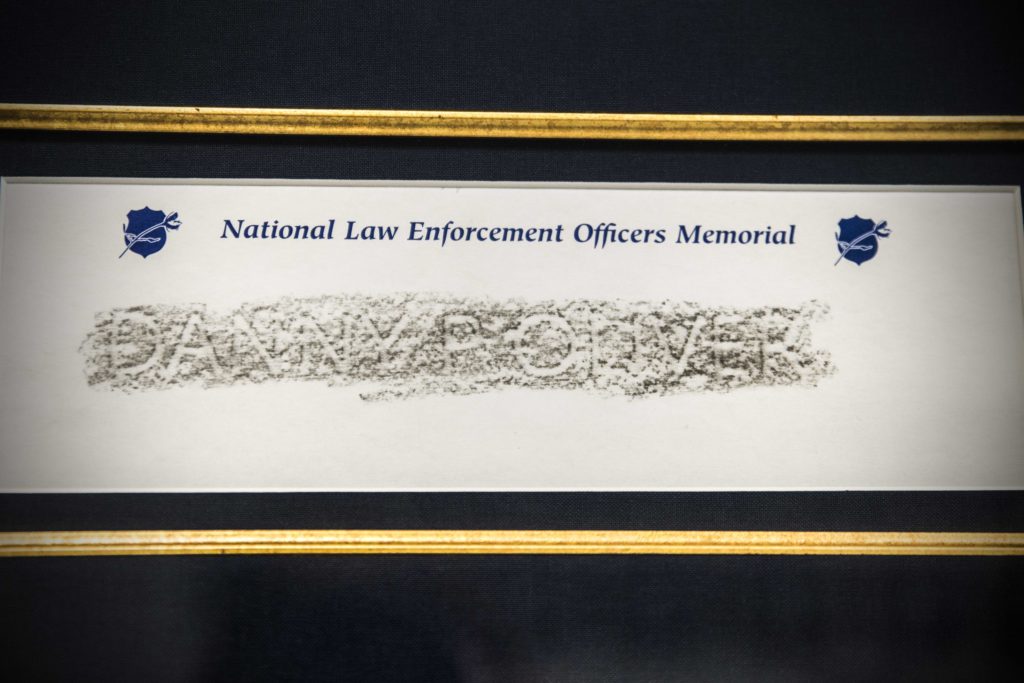 Academy Rose Garden
The Sacramento Sheriff Office's Memorial Rose Garden is located on the Academy grounds at 1000 Riverwalk Way in Carmichael. Each of the fallen has a dedicated rose bush and memorial plaque.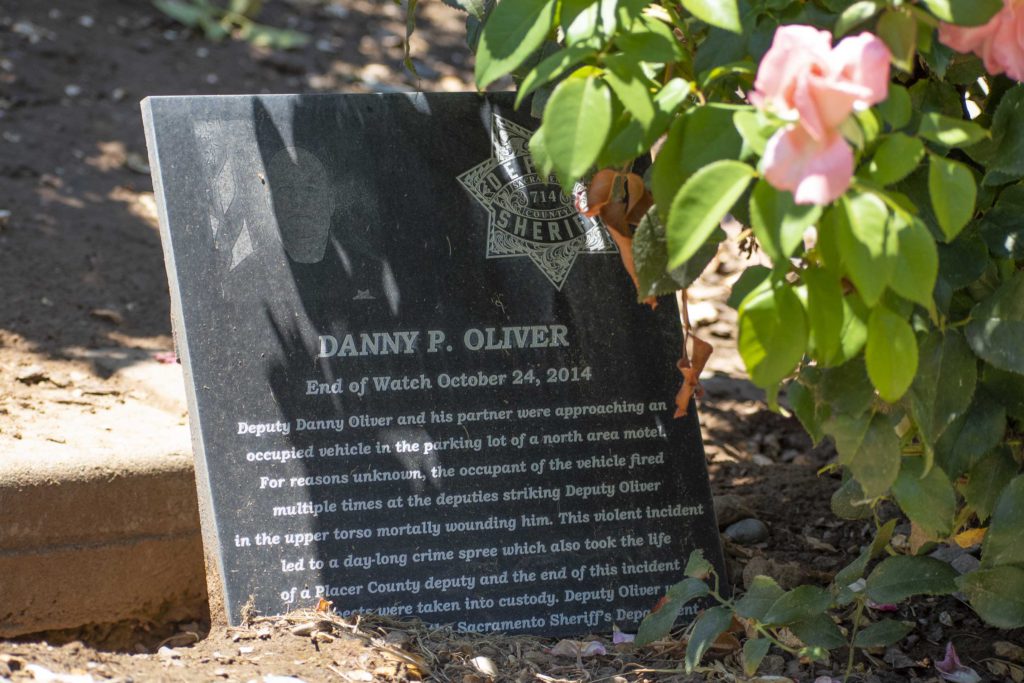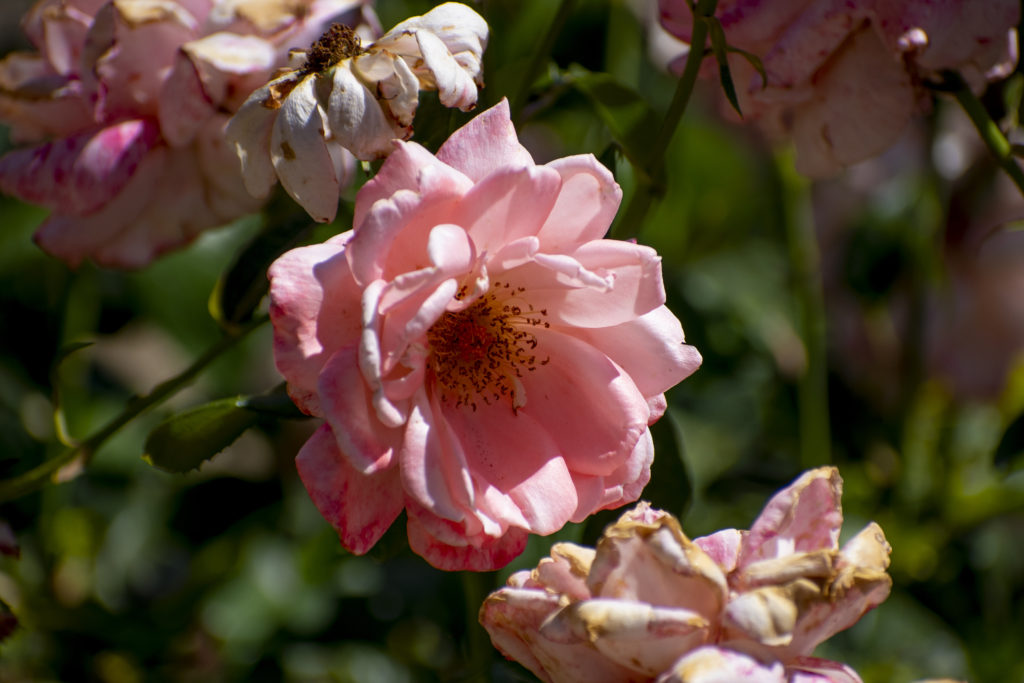 Rio Cosumnes Correctional Center
A memorial wall in the administrative area of the Rio Cosumnes Correctional Center bears a plaque honoring Danny Oliver.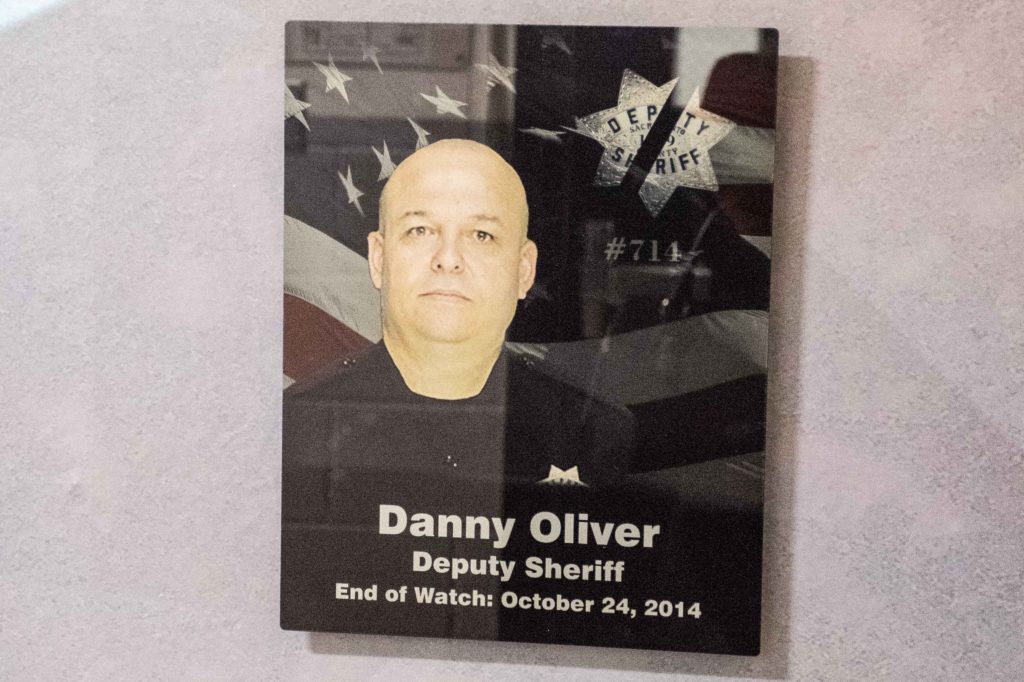 Howe Bout Arden Tribute
Danny was killed near the Howe Bout Arden shopping center, in the parking lot of an adjacent Motel 6 that has since been torn down. In remembrance of Danny's sacrifice, there is a plaque within the Howe Bout Arden shopping center. Entering the parking lot from the North, off of Arden Way, make your first left turn (on the East side of The Container Store), and you'll see the plaque on your left. It is immediately under a large red arrow sign for the Punch Line.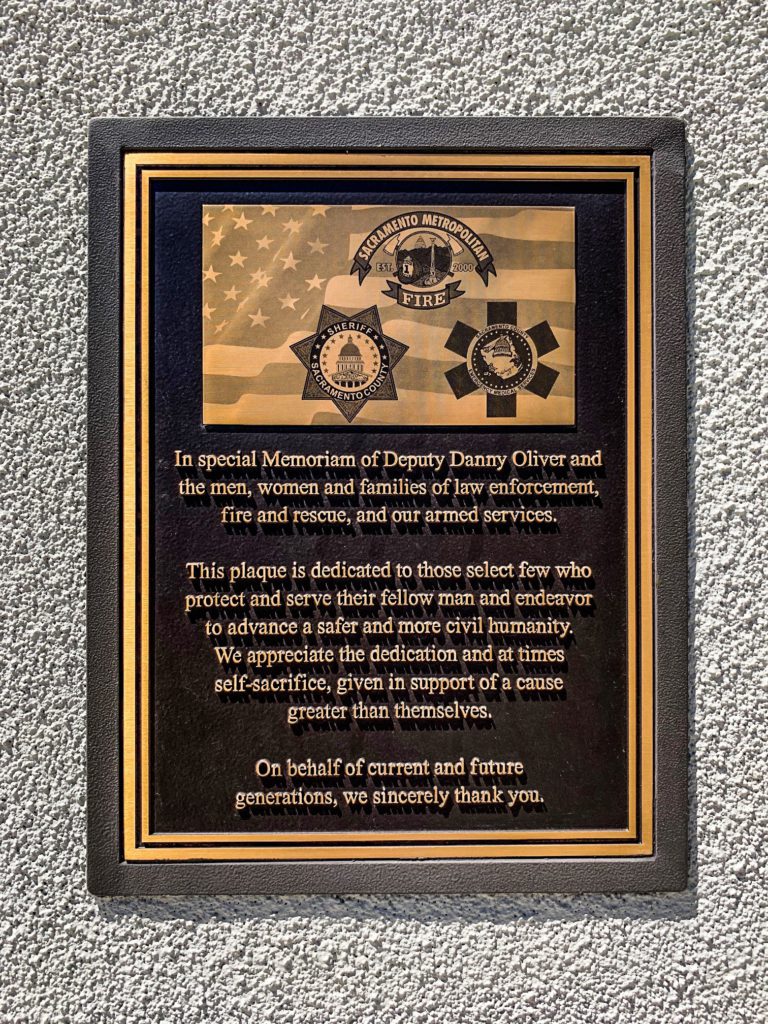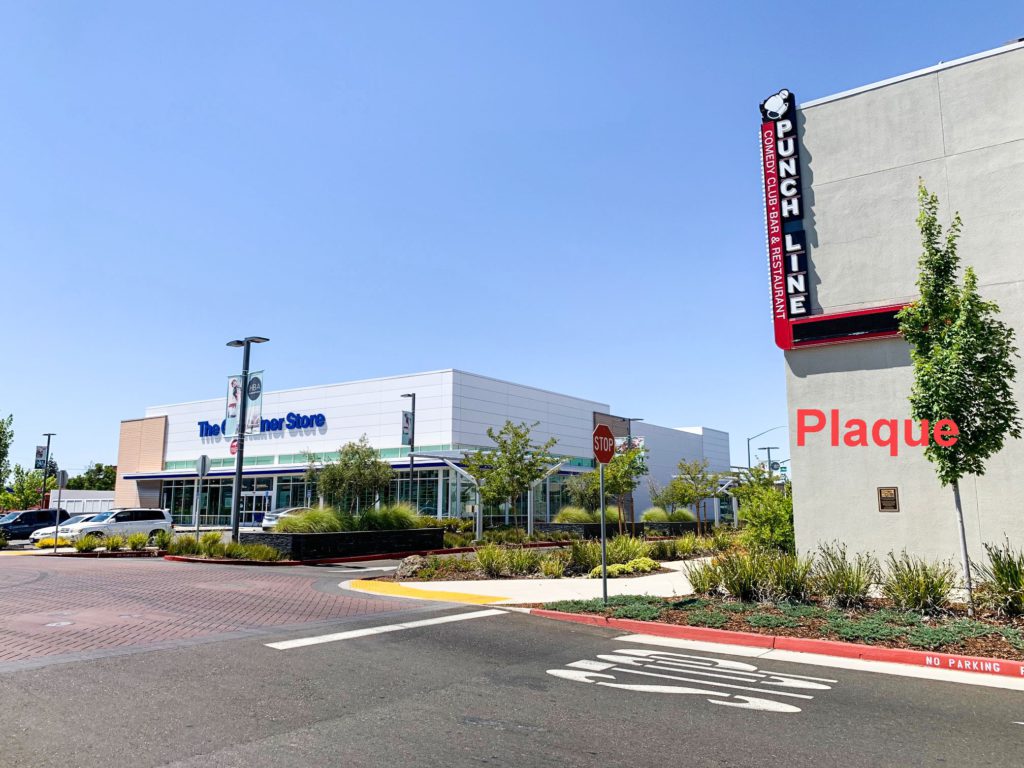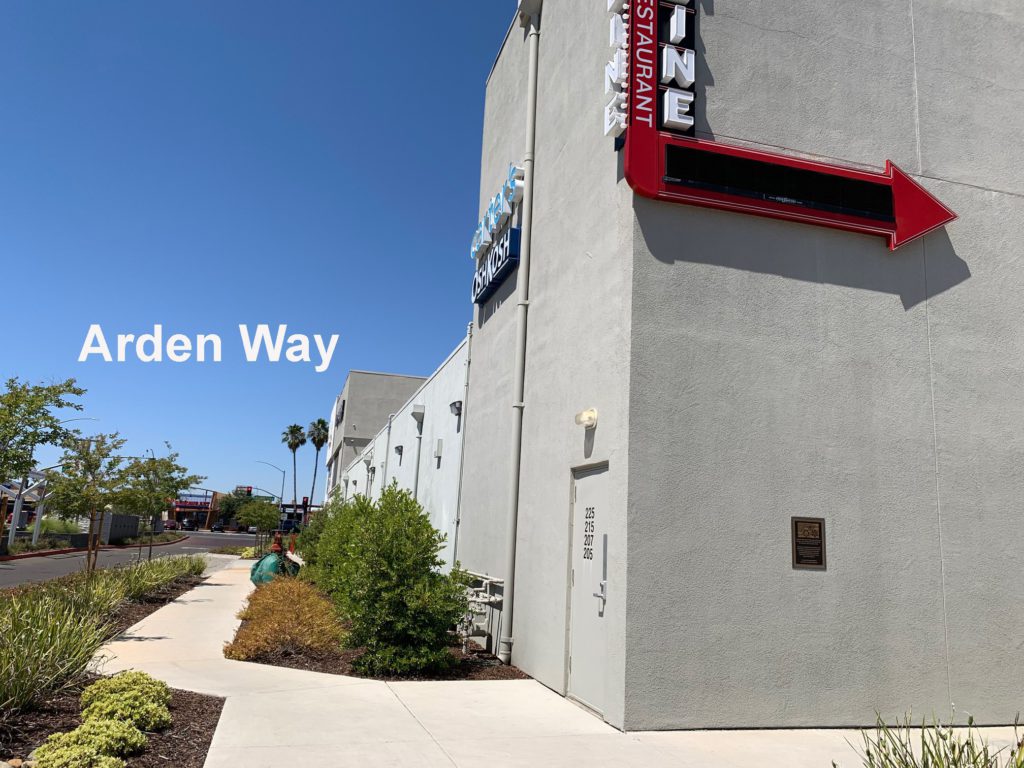 Eastern Oak Park/ Danny Oliver Plaza
Located at 3127 Eastern Avenue, this park has a beautiful arch dedicated to Danny's memory.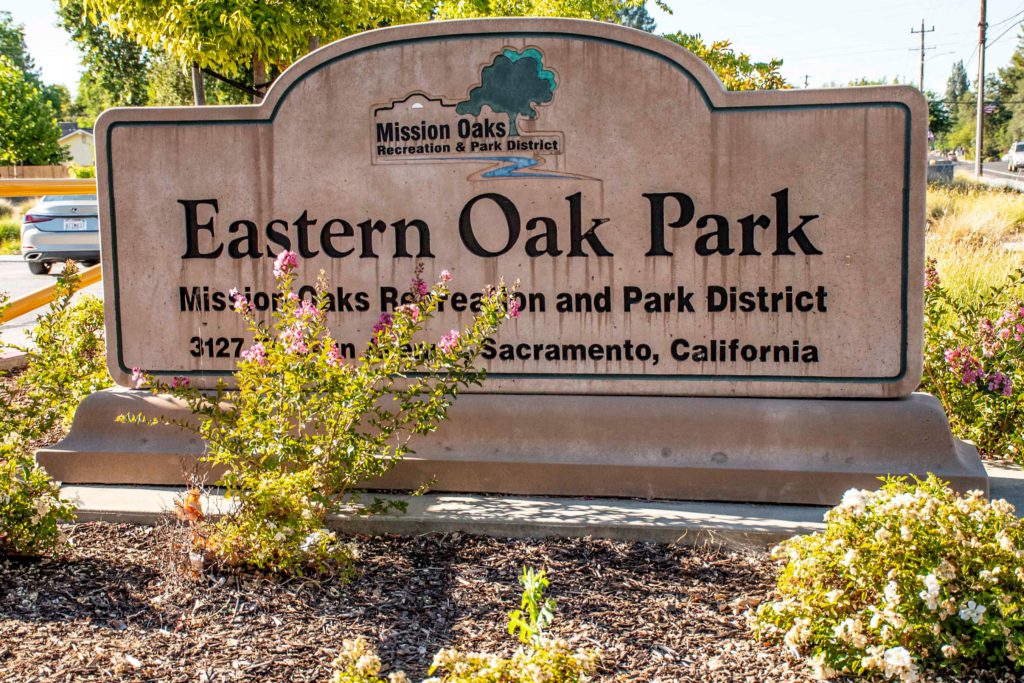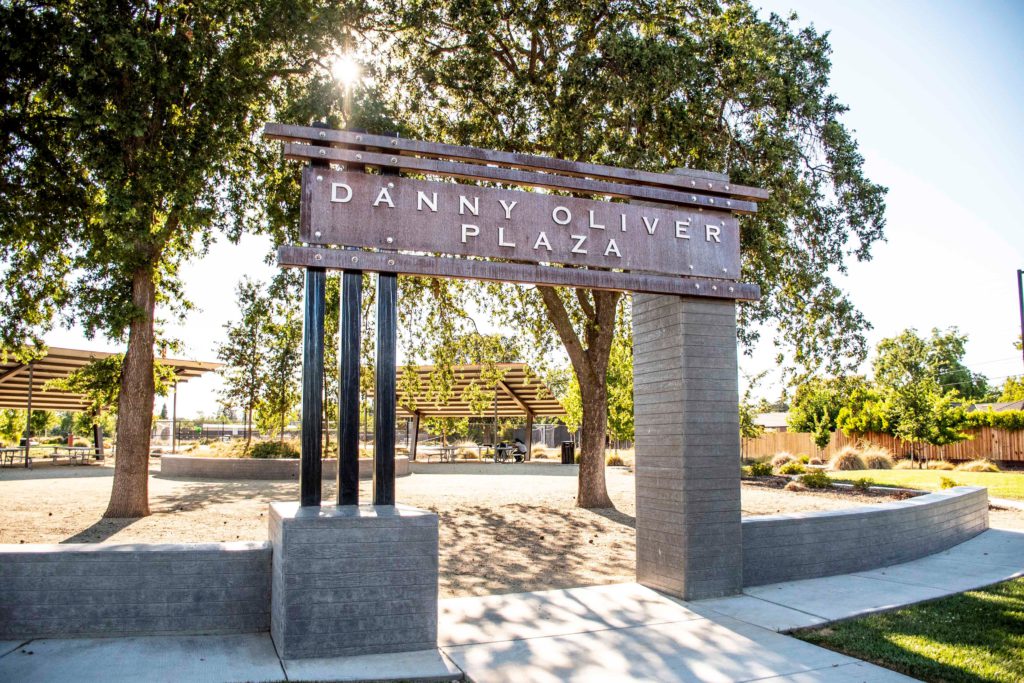 Patriot Park Wall of Honor
Patriot Park, located at 6827 Palm Avenue in Fair Oaks, has a Wall of Honor in the back area of the park. Danny Oliver is one of several DSA members featured on this wall- the others are Kevin Blount, Joseph Kievernagel, and Robert "Bobby" French. The park administration also conducts an annual remembrance ceremony to honor those whose names are on the wall.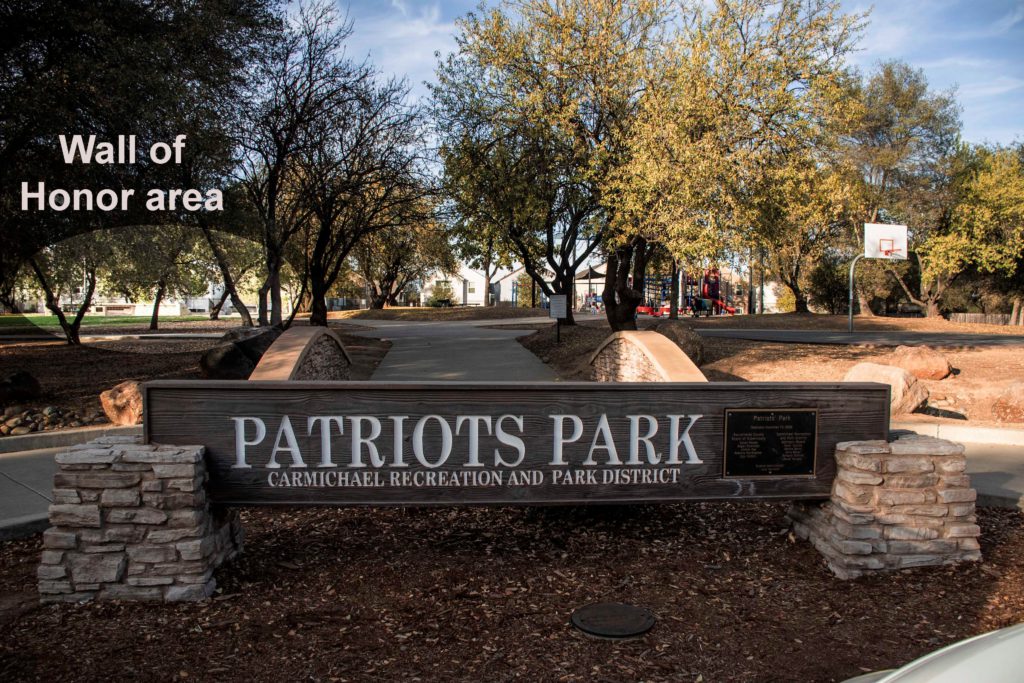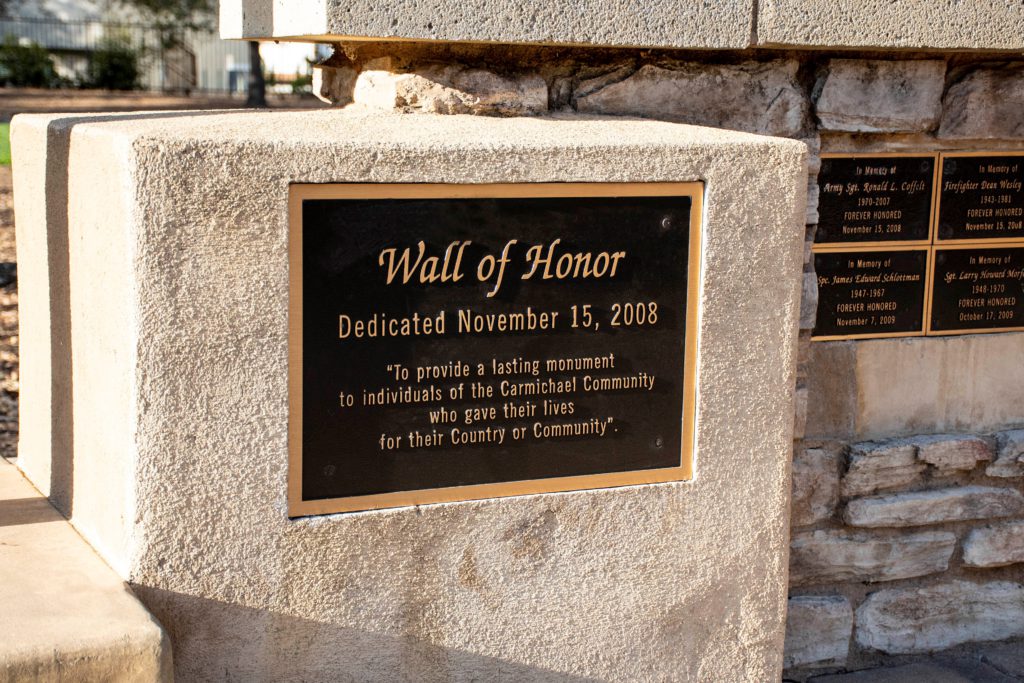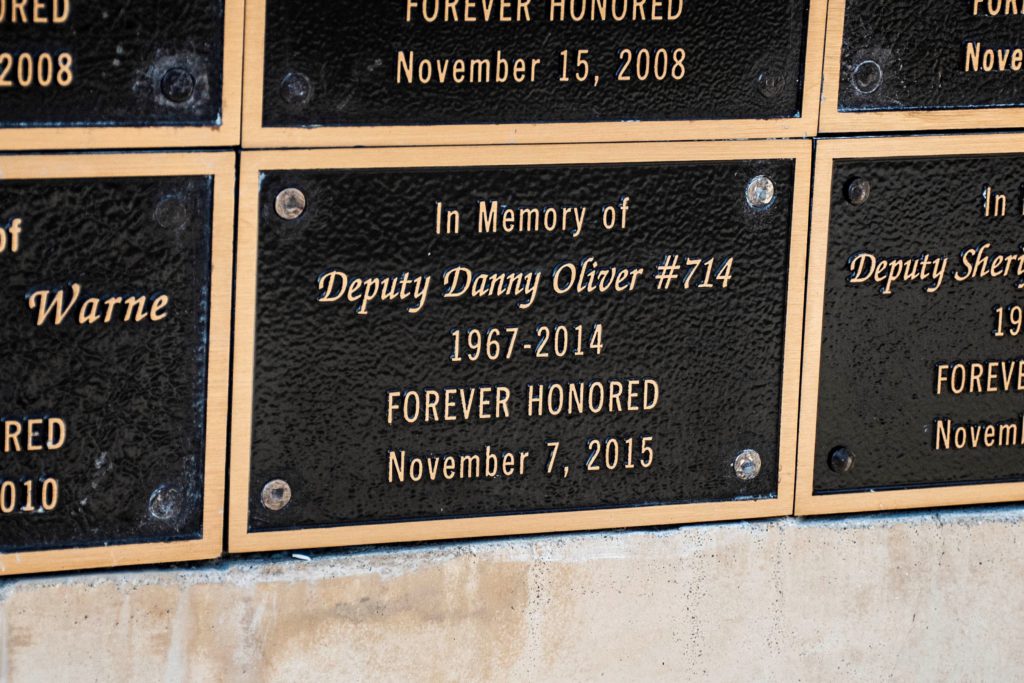 Orangevale Community Center Bench
The Orangevale Community Center is located at 6826 Hazel Avenue in Orangevale.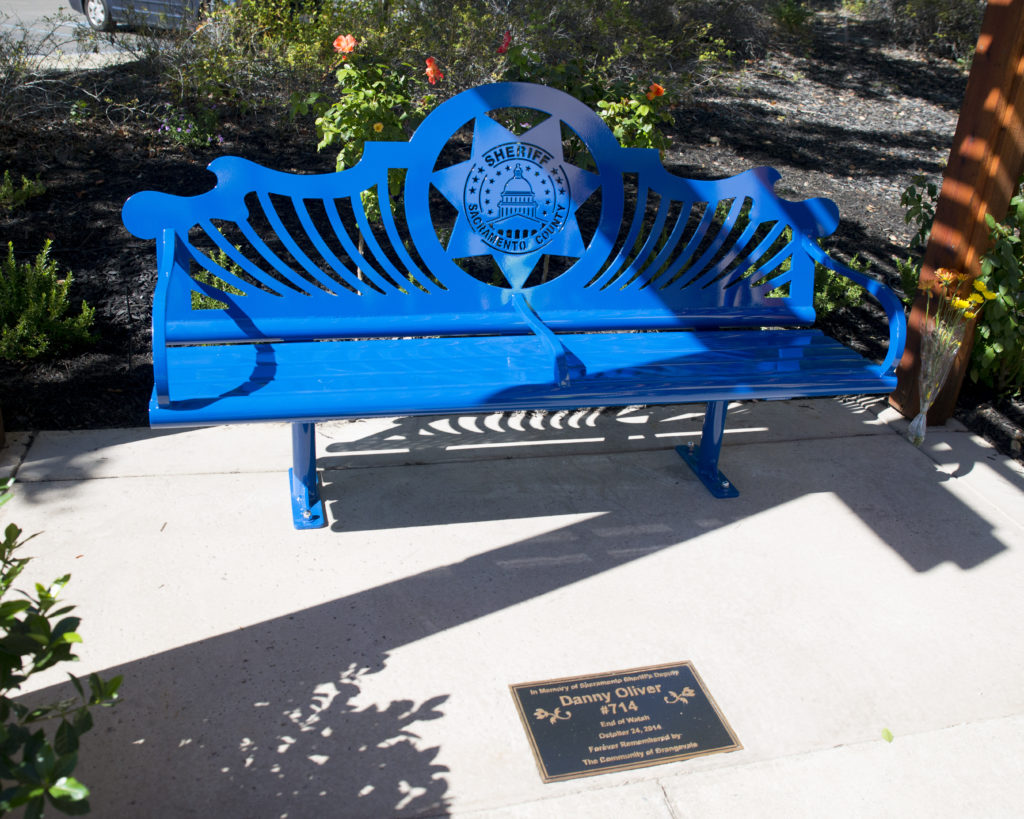 Pioneer Park Bench
Pioneer Park is located at 5100 Verner Avenue in Sacramento.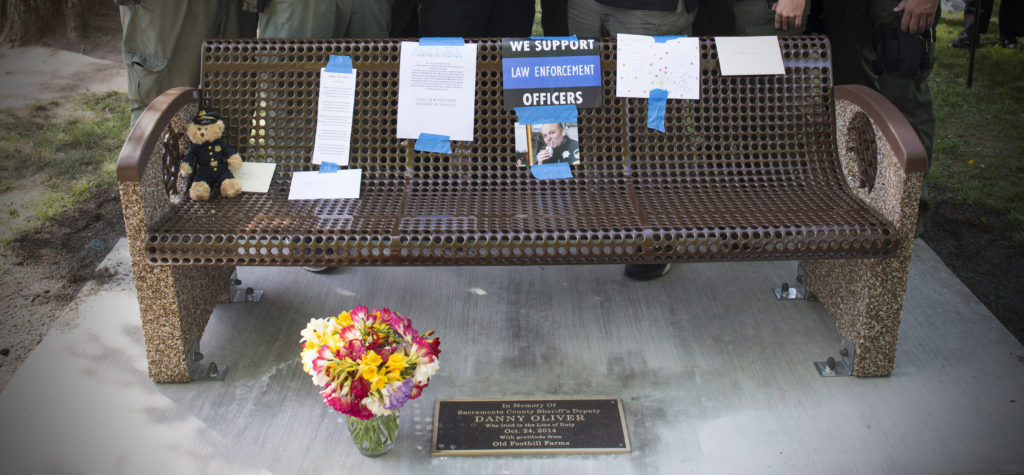 Freeway Sign
This memorial highway sign dedicated to Danny is located along Highway 50, both East and West, near Cambridge Road.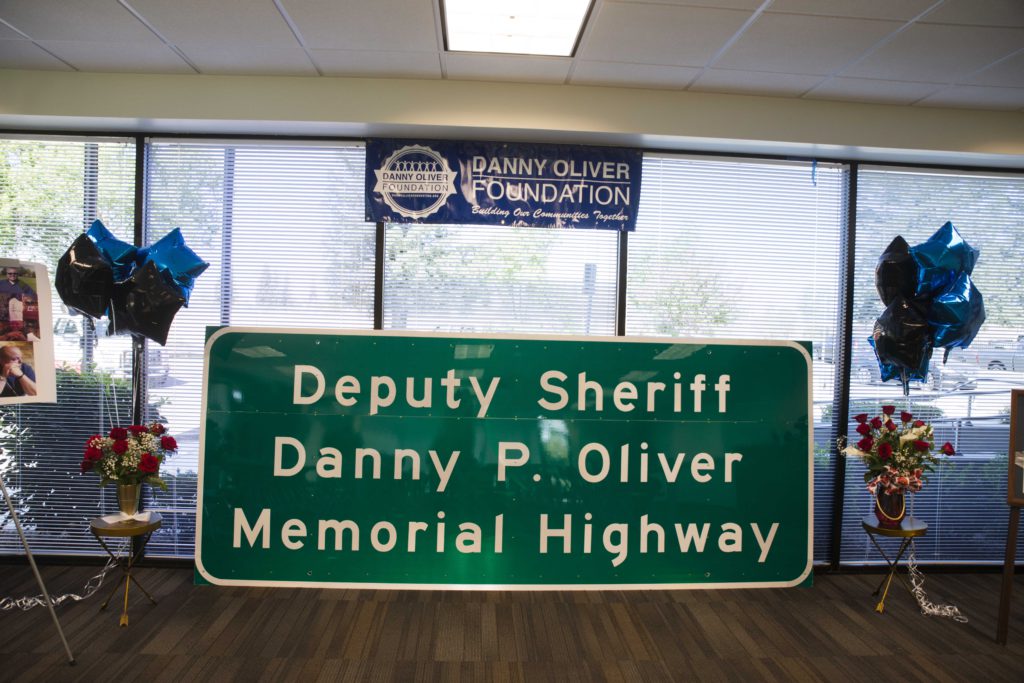 Grave Site
Danny Oliver was laid to rest in Grave 56, Row 12, in the Garden of Honor section of East Lawn/Sierra Hills Memorial Park at 5757 Greenback Lane in Sacramento.
Detective Mike Davis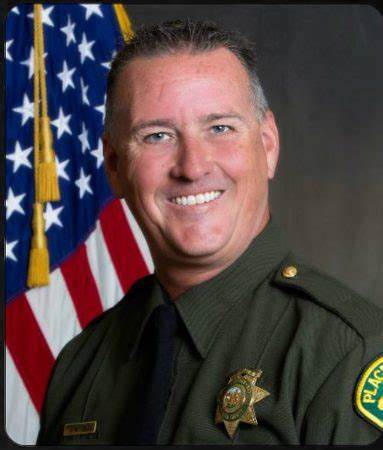 Detective Mike Davis of the Placer County Sheriff's Office was killed by the same suspect on the same day as Danny. Detective Davis also has memorial roadway signs dedicated to him; his are located on Highway 80, both East and West, near Horseshoe Bar Road. His grave site can be visited at 850 Taylor Road in Newcastle. There is also an incident plaque dedicated to him at 155 Riverview Drive in Auburn. Please contact Placer County Sheriff for a more comprehensive list.