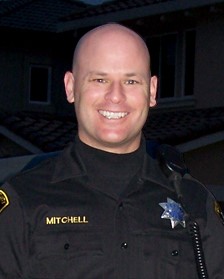 In the early morning of Friday, October 27, 2006, Deputy Jeffrey Mitchell patrolled a rural area of Sacramento County near Meiss and Dillard Roads. At about 3:30 a.m., Deputy Mitchell contacted Sheriff's dispatch from his vehicle computer, saying he would stop a white Chevrolet van. Dispatch tried to reach Deputy Mitchell a few minutes later to check on his welfare. No response was received from Deputy Mitchell. Other patrol vehicles were immediately dispatched to the location of the vehicle stop made by Deputy Mitchell. When patrol units arrived, they found Deputy Mitchell mortally wounded. Deputy Mitchell had been shot in the head with his own weapon. Evidence at the scene indicated that Deputy Mitchell was involved in a violent struggle for his life. Hundreds of law enforcement officers began the search for the killer or killers of Deputy Mitchell.
To this day, we still do not know what happened on that fateful night. The killer of Deputy Mitchell remains at large. Sheriff's Department detectives are still diligently working on this heinous crime that continues to haunt this community. Local media continue to remind the public that this murder took the life of this dedicated officer, husband, father, and son. We will not give up on this investigation until we have the person responsible for the fatal wound that took the life of Deputy Jeffrey Mitchell arrested and sentenced for his murder.
California Peace Officer Memorial Foundation Monument
Jeff Mitchell's name can be seen on memorial plaque #20 on the California Peace Officers Memorial Foundation's bronze monument in downtown Sacramento. The monument is located on the West side of 10th Street, between N Street and Capitol Avenue, across the street from the West steps of the Capitol building.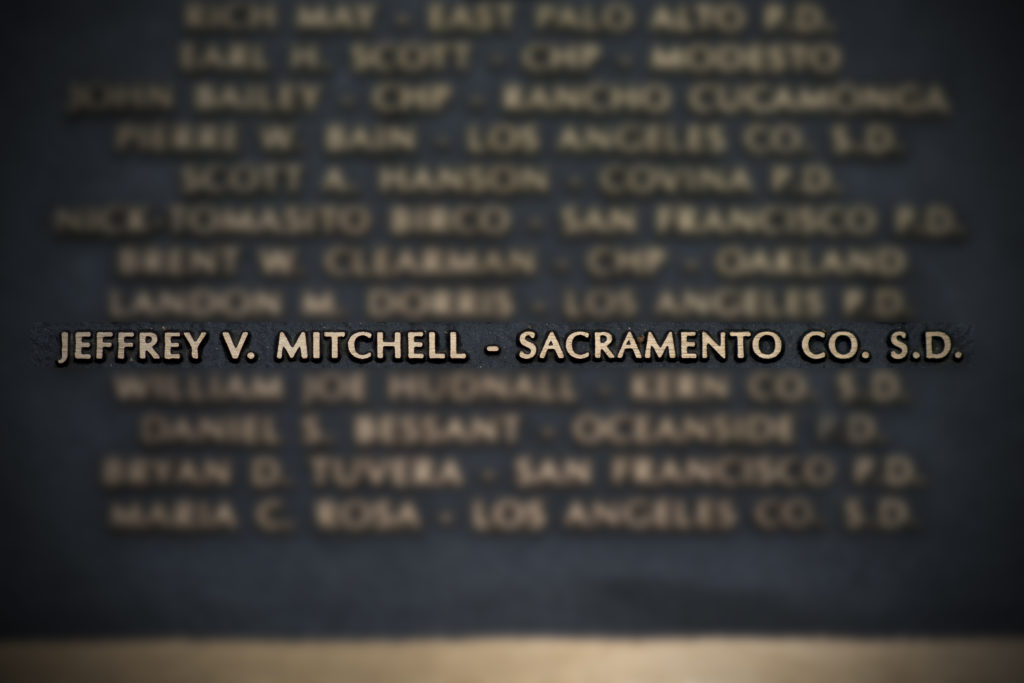 Sacramento Police/ Sheriff Memorial
A bollard dedicated to Jeff Mitchell can be seen at the Sacramento Police & Sheriff Memorial, located at 500 Arden Way in Sacramento.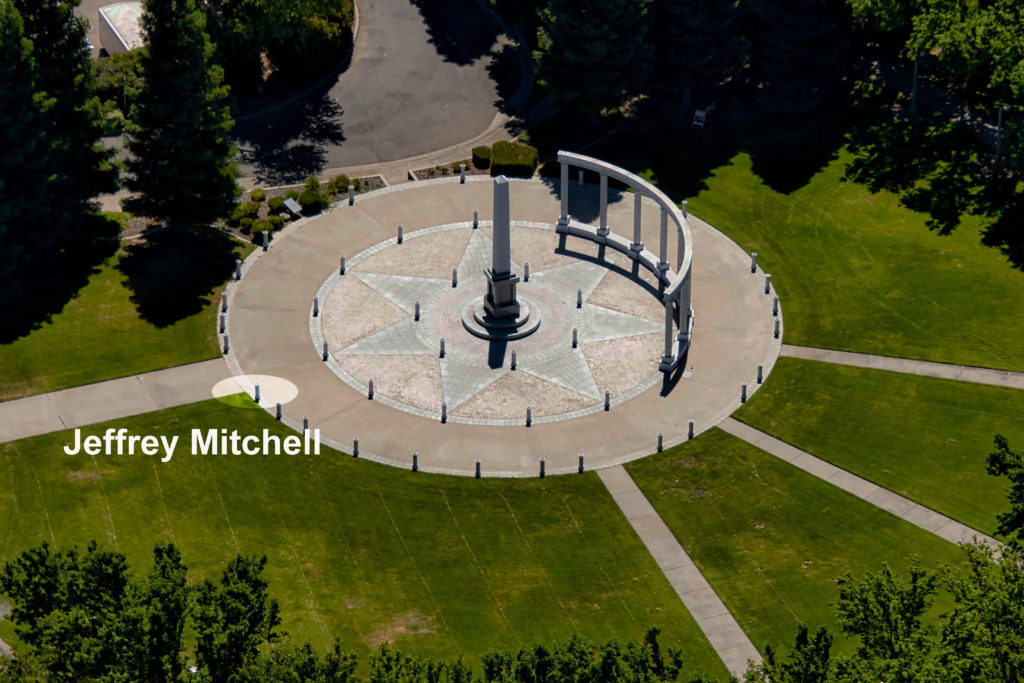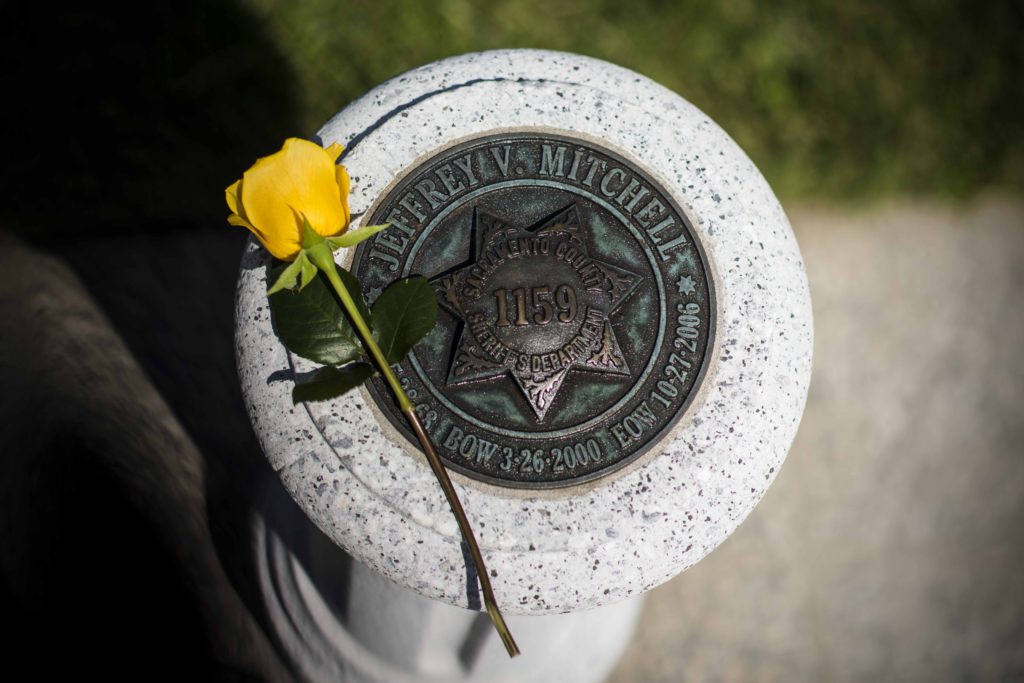 National Law Enforcement Officers Memorial, Washington., D.C.
The names of our fallen are engraved and can be seen at the National Law Enforcement Officers Memorial, located at 444 E St. NW in Washington, D.C.  It is updated every Spring in anticipation of National Police Week.  Jeff Mitchell's name can be seen on the memorial panel 6-E: 25.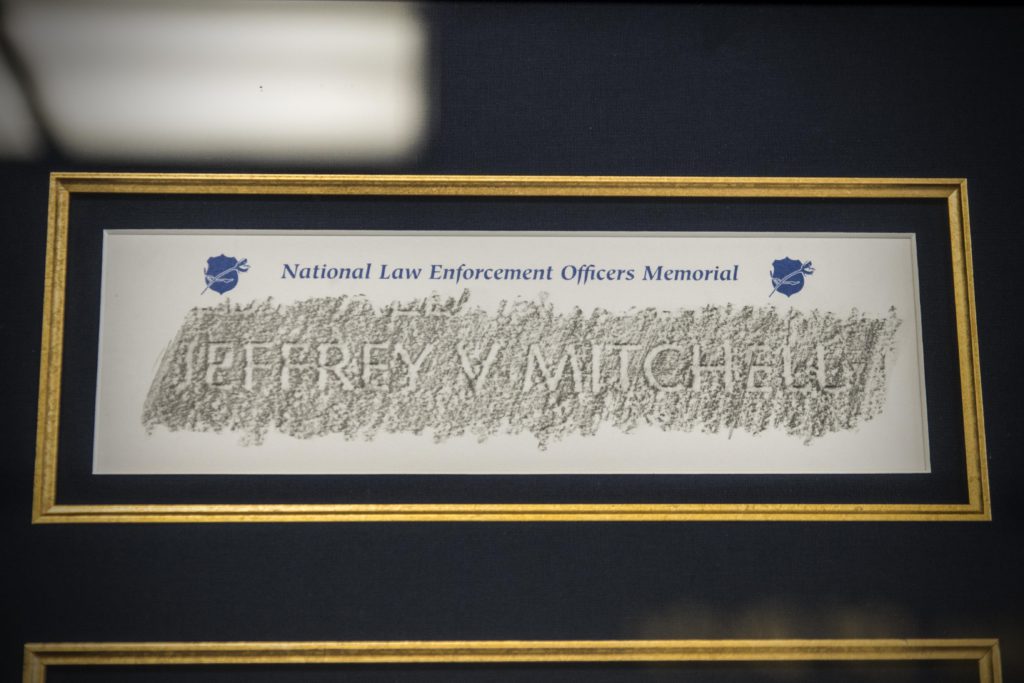 Academy Rose Garden
The Sacramento Sheriff Office's Memorial Rose Garden is located on the Academy grounds at 1000 Riverwalk Way in Carmichael.  Each of the fallen has a dedicated rose bush and memorial plaque.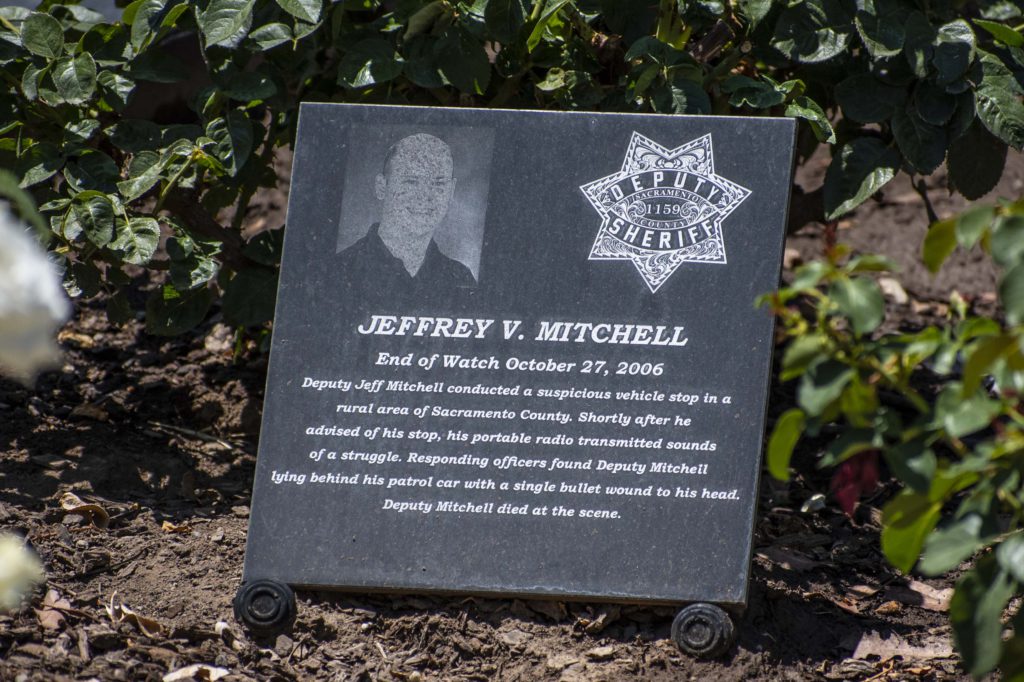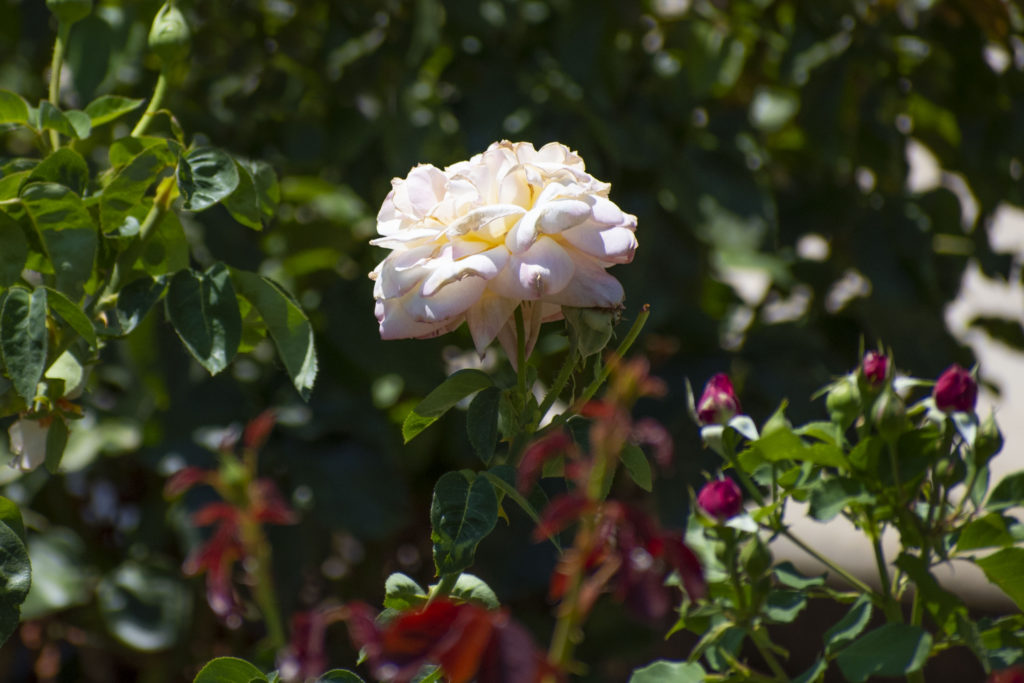 Rio Cosumnes Correctional Center
A memorial wall in the administrative area of the Rio Cosumnes Correctional Center bears a plaque honoring Jeff Mitchell.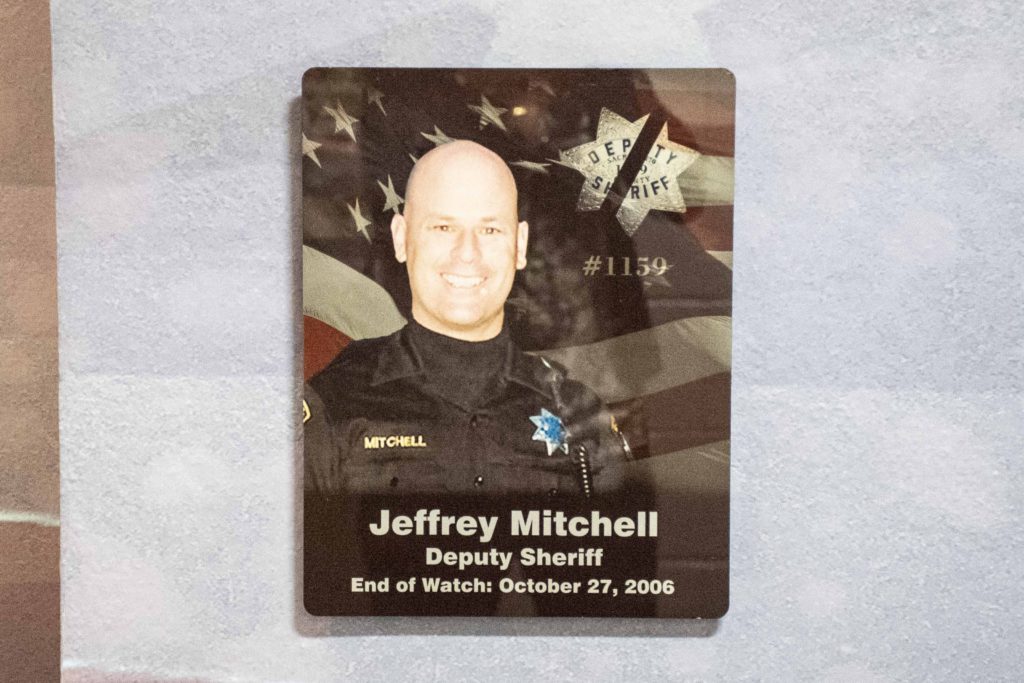 Meiss Road Memorial
Near the location of Jeff's death, there is a permanent memorial dedicated to him, including a Memorial Roadway dedication sign. To visit Jeff's memorial, travel East on Jackson Highway. Turn right at Dillard Road, then left onto Meiss Road. The Memorial Roadway sign will be a little way down the road on your right, and just past the sign, the memorial itself will be on your left. There is no exact address to use in a mapping app; however, the address range the memorial falls within is 14058-14020 Meiss Road in the community of Sloughhouse. See the satellite images below for more detail.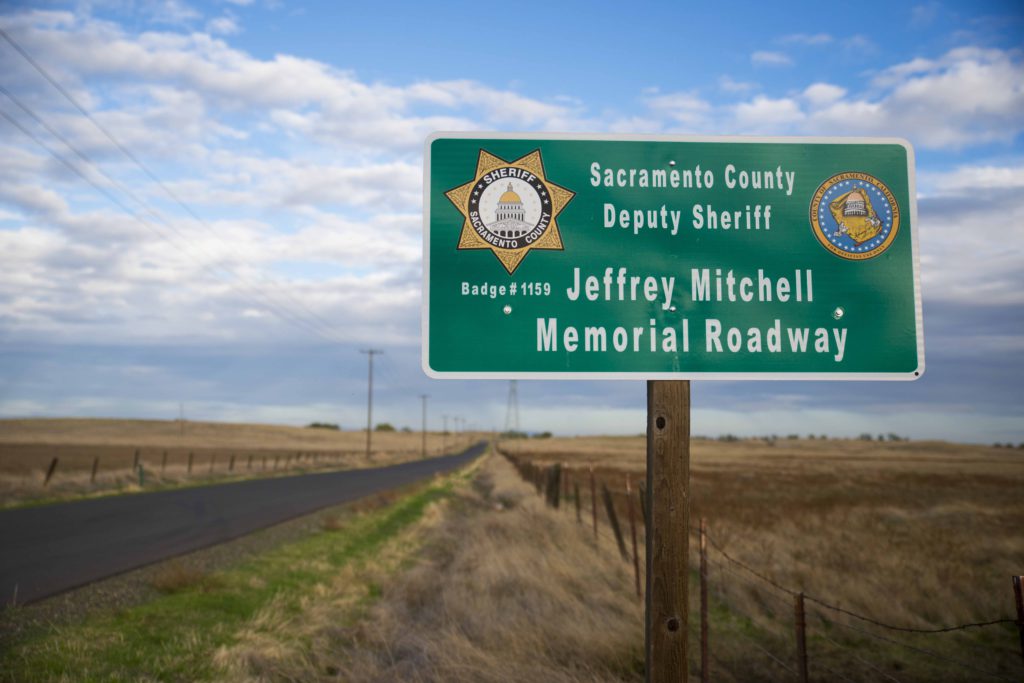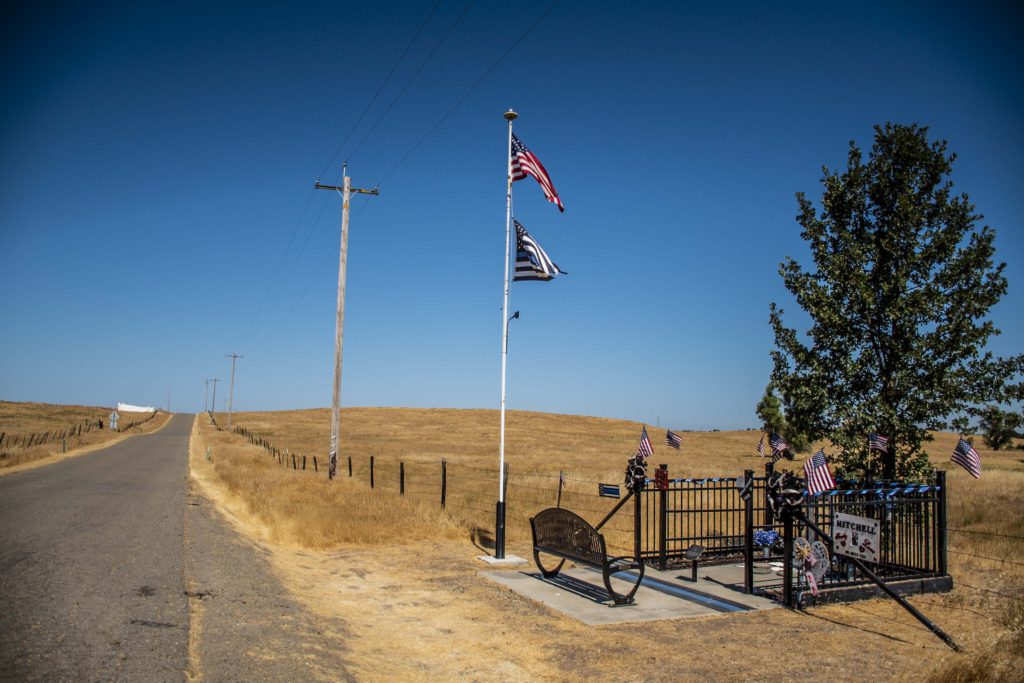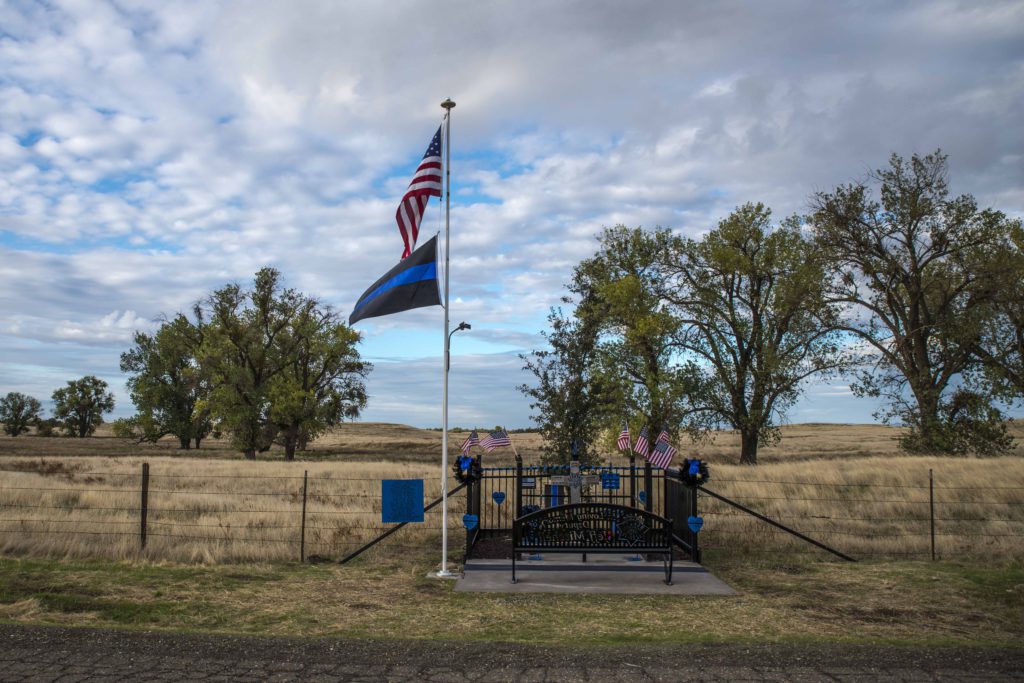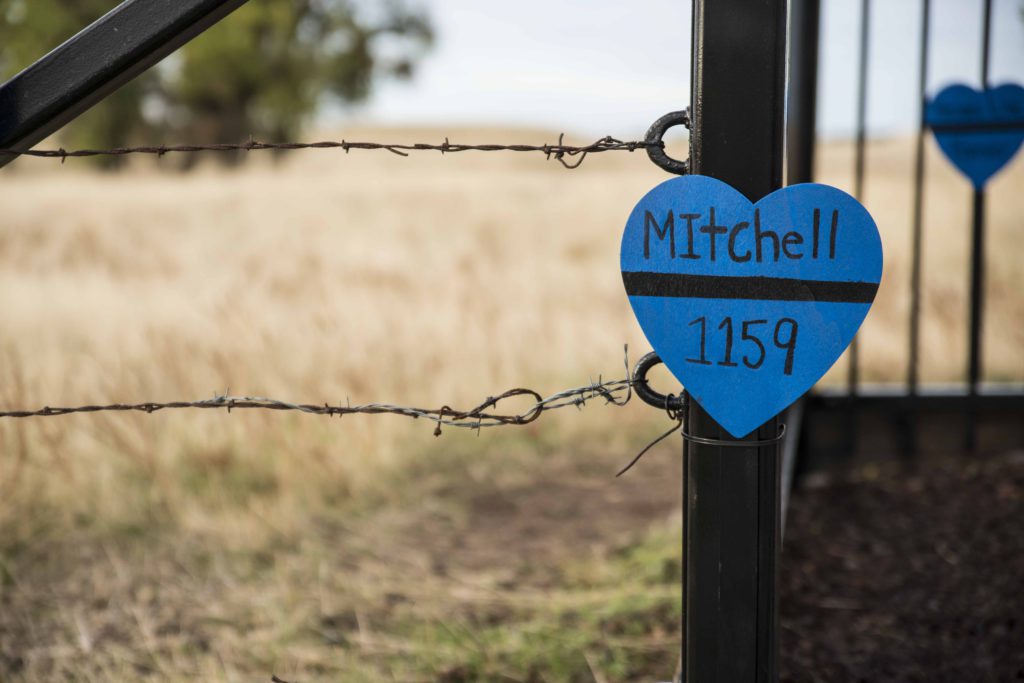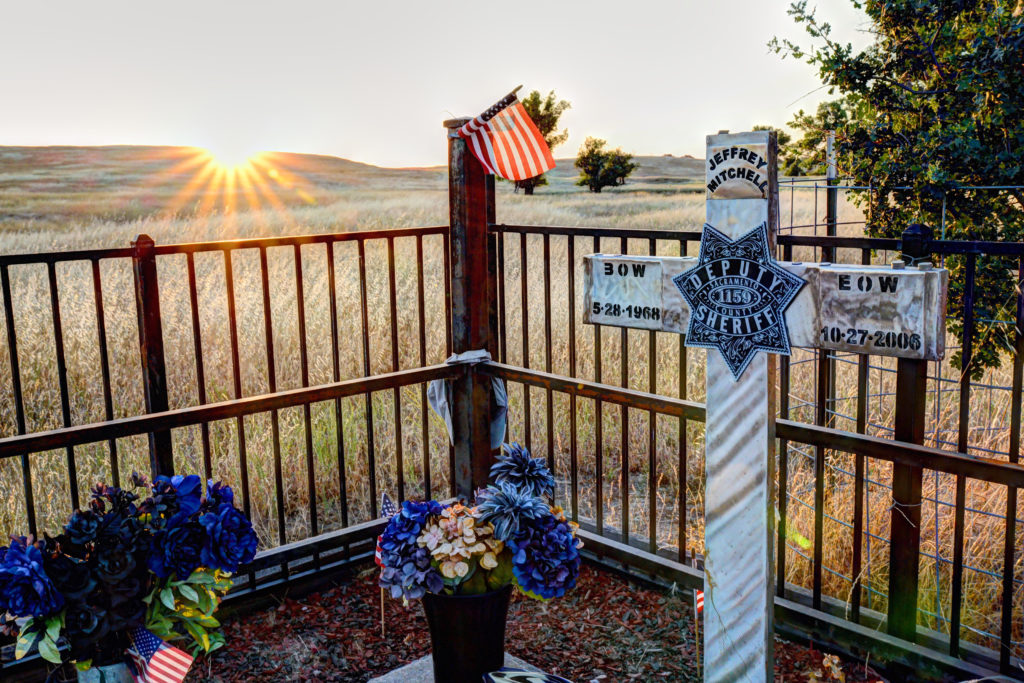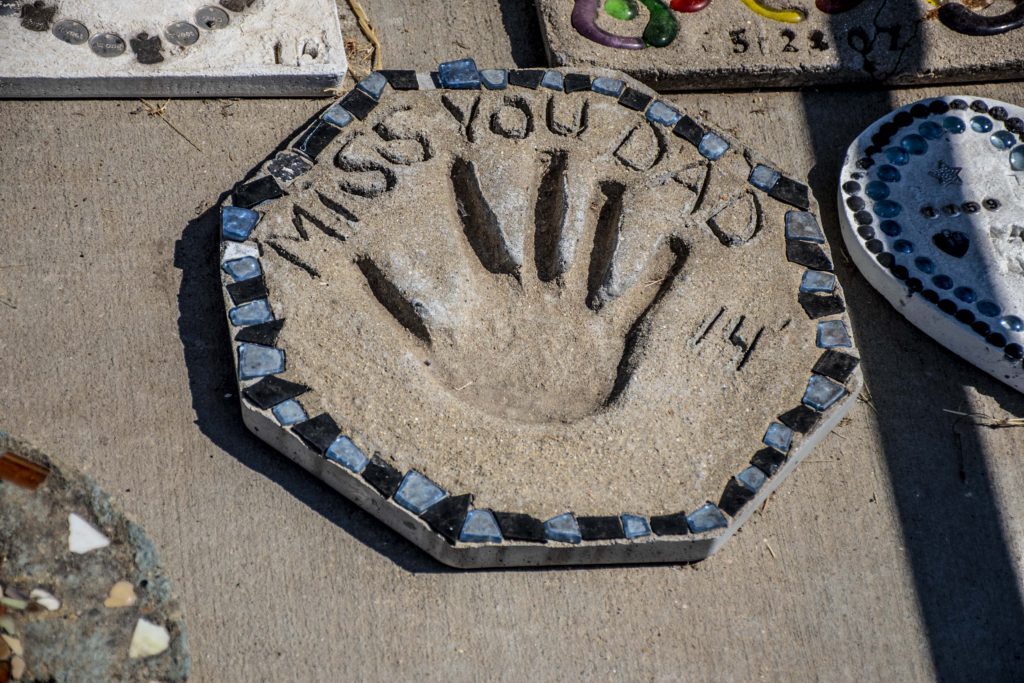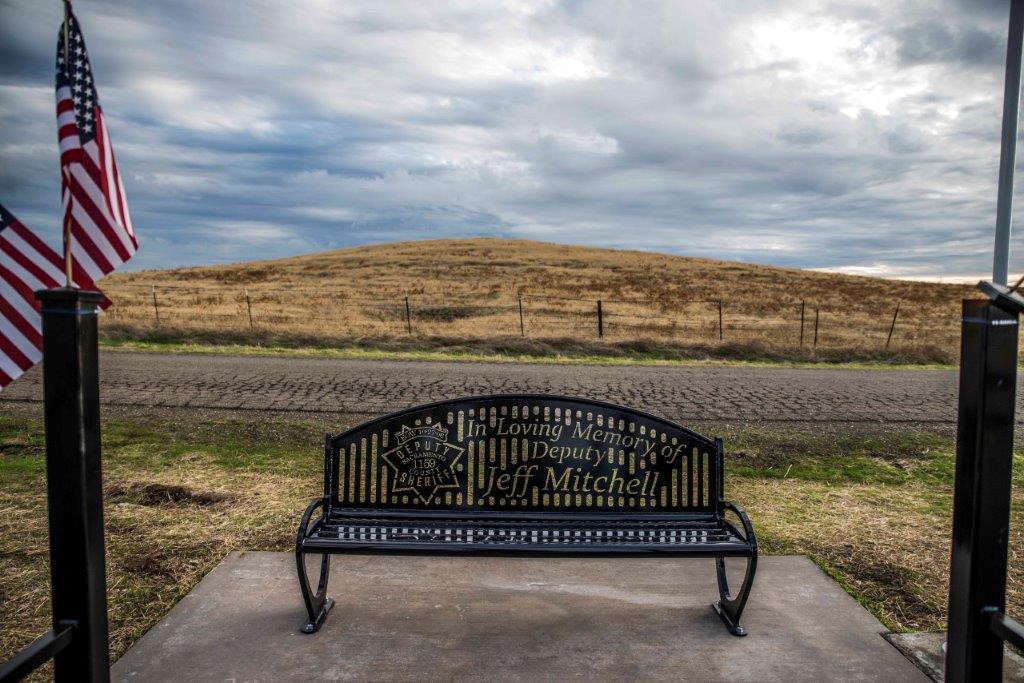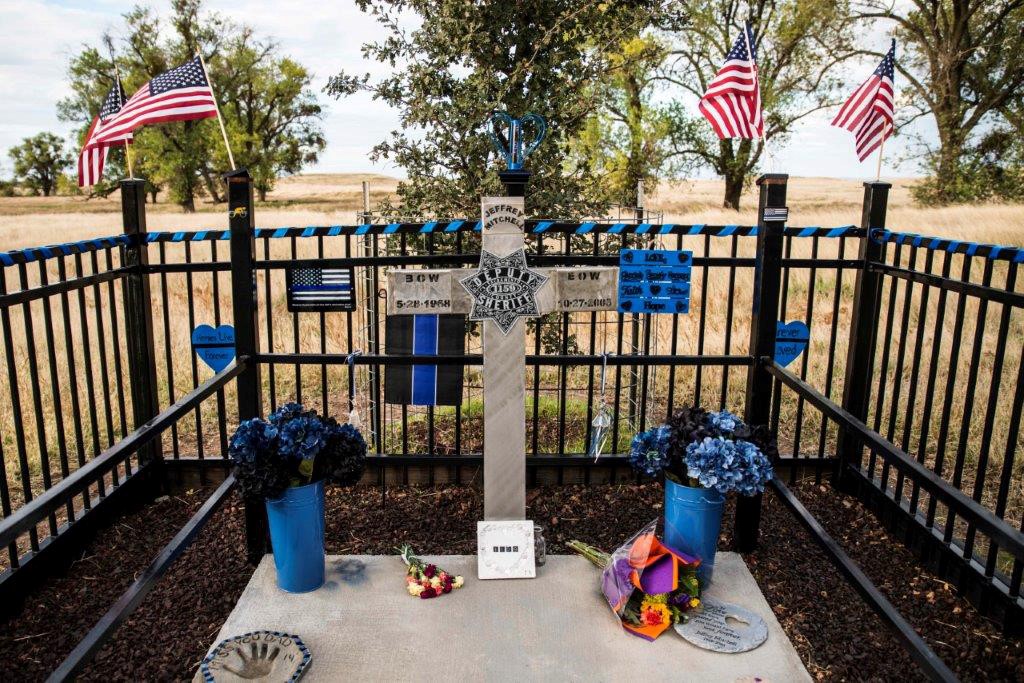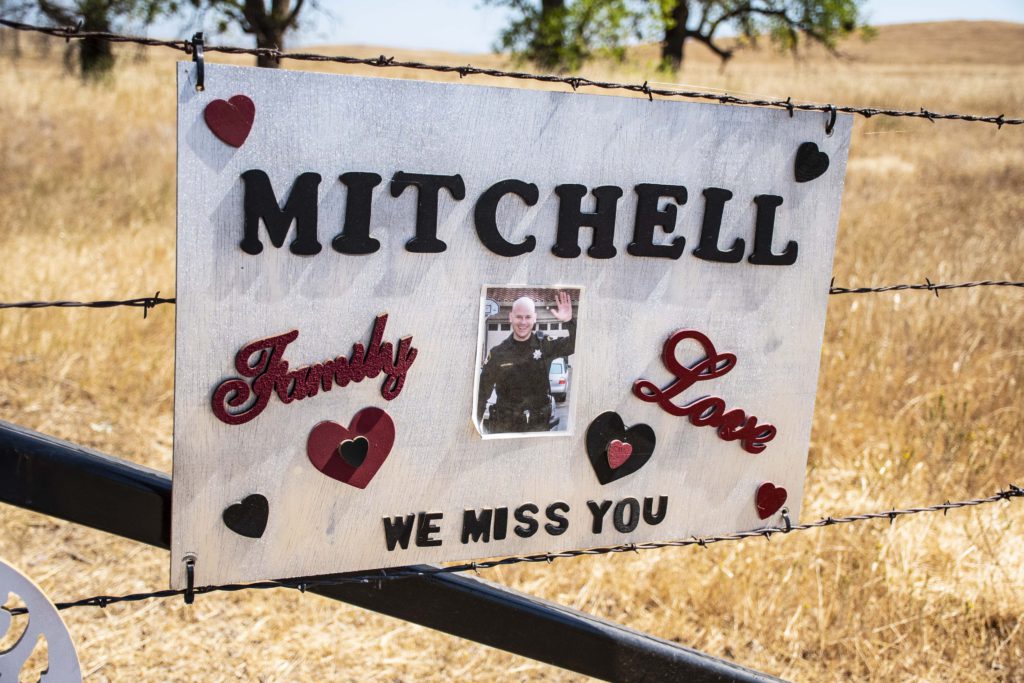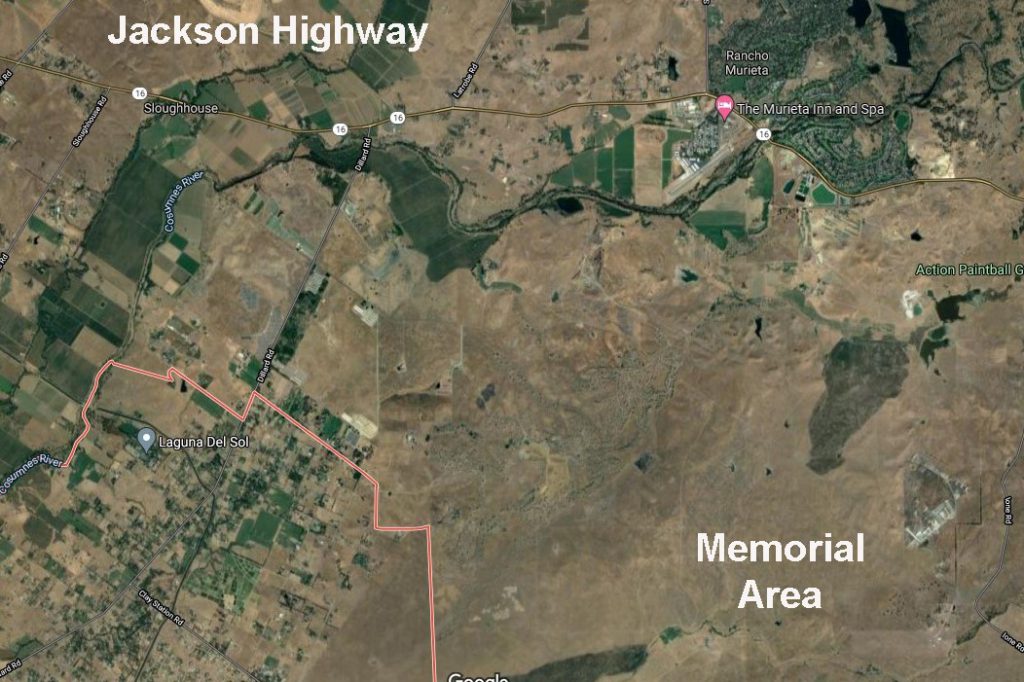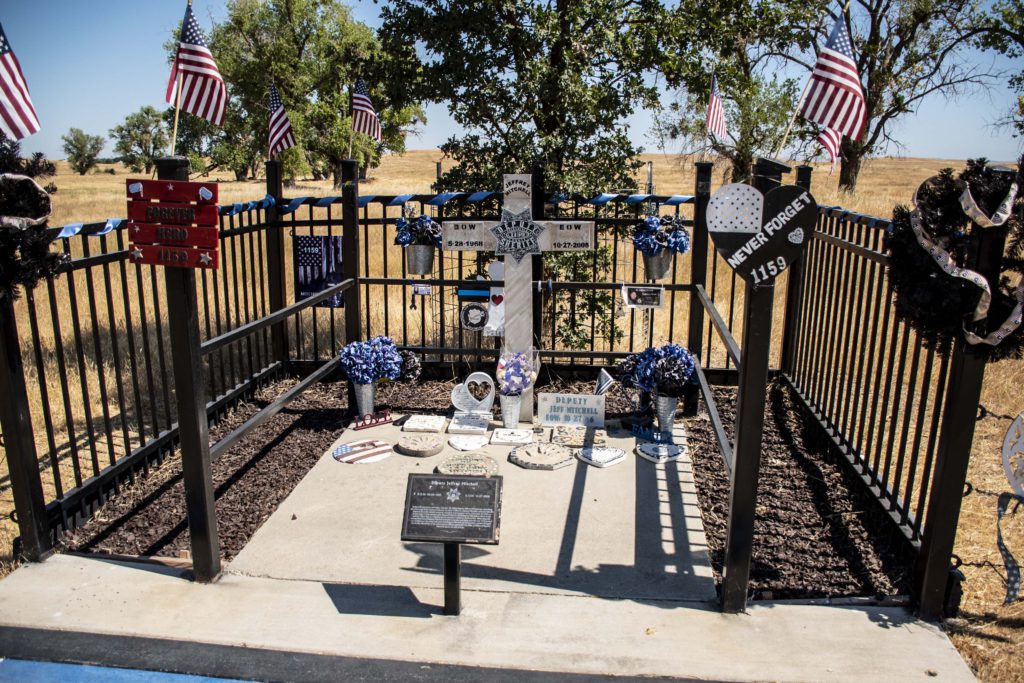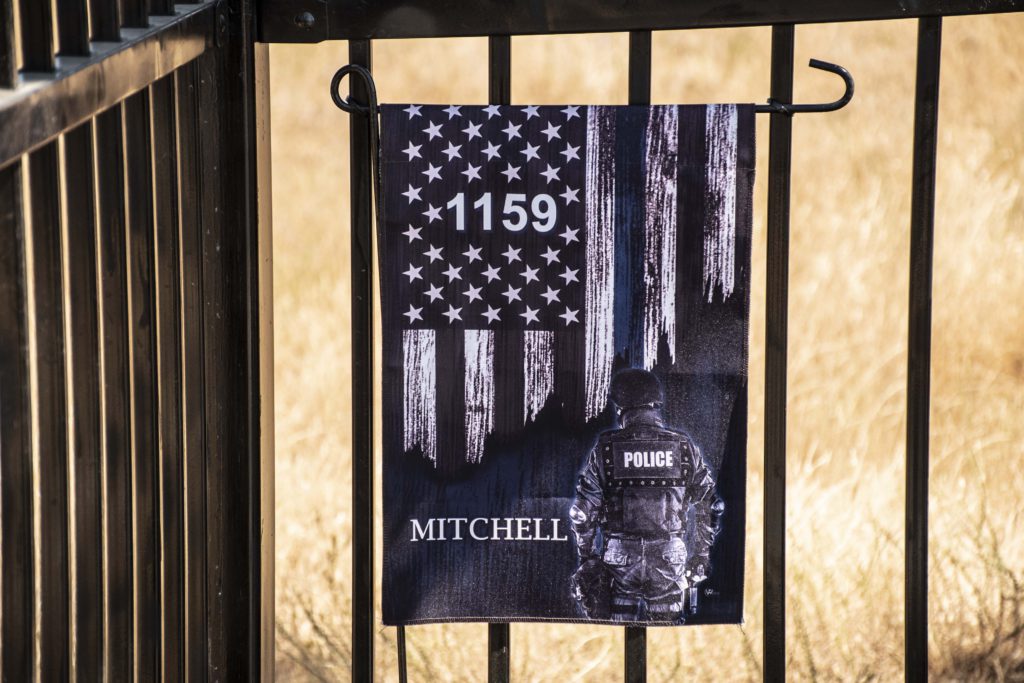 Jeff Mitchell Memorial Field
Located next to Williams Brooks Elementary School in El Dorado Hills, the Deputy Jeff Mitchell Memorial Field honors both Jeff's memory and his passion for baseball.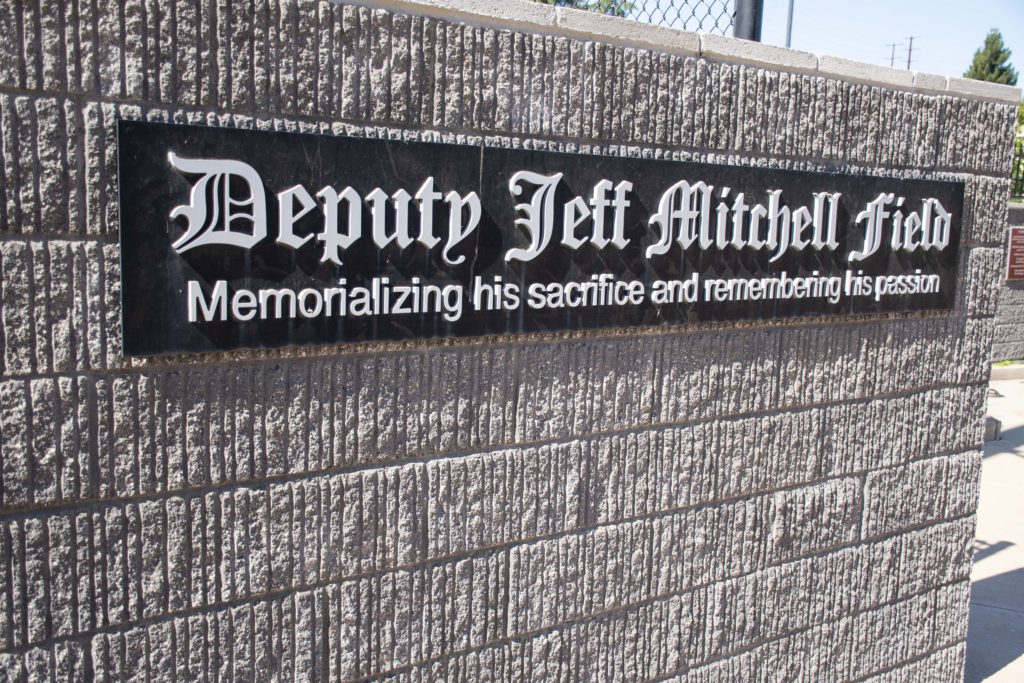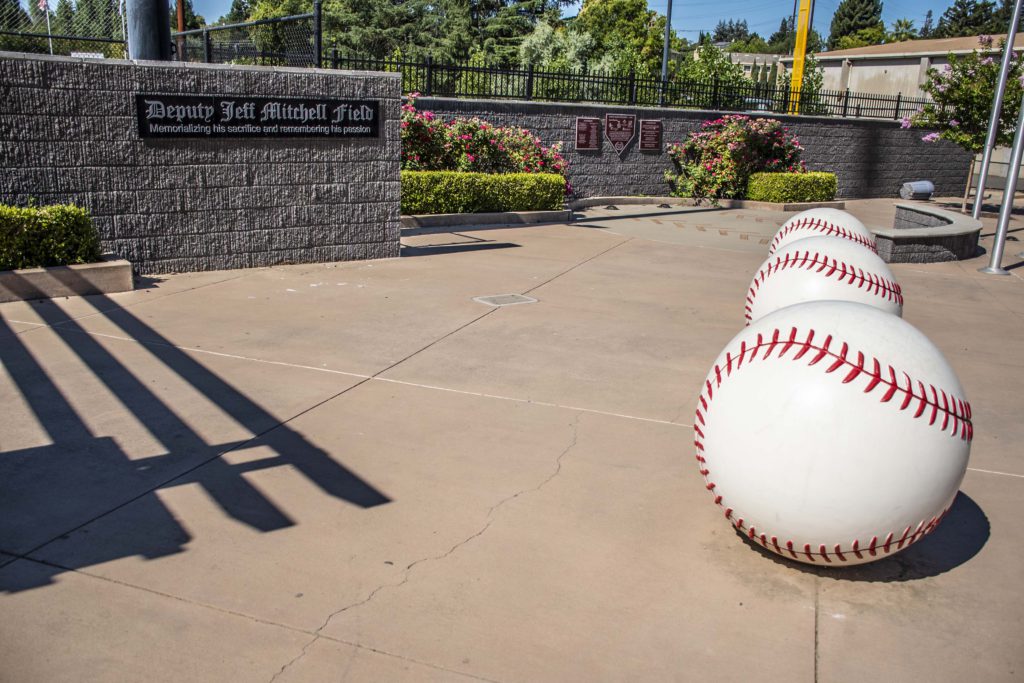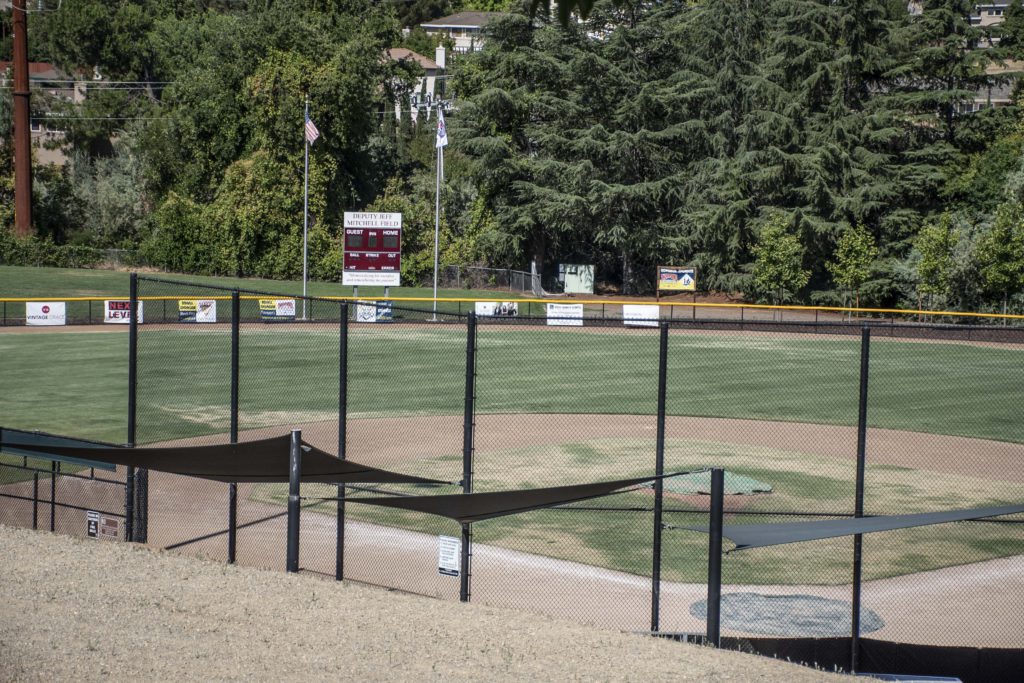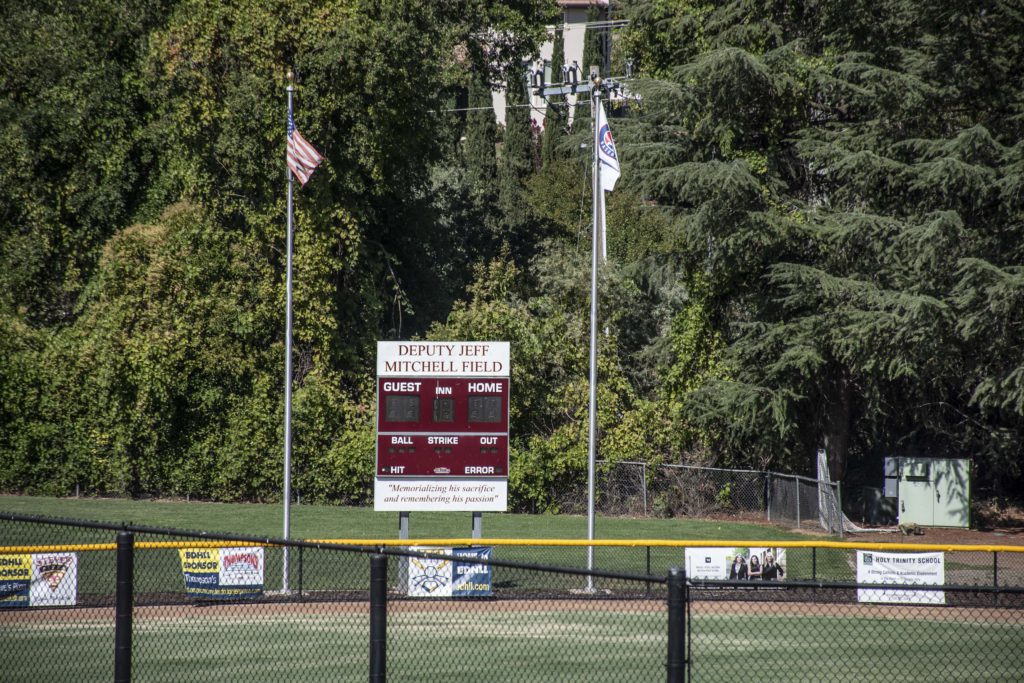 Grave Site
Following a touching ceremony at Raley Field, as Jeff was a huge baseball fan, he was cremated. In 2021, his widow, Crystal Mitchell, had his remains buried. We'll update when we have a specific location.