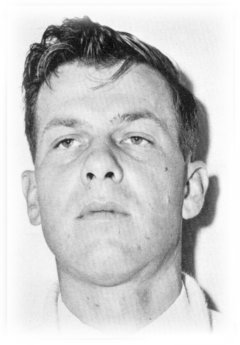 Kenneth Royal responded to back up a fellow officer who had initiated a felony vehicle stop on two subjects believed to be responsible for the armed robbery of a south area tavern that had been broadcast minutes earlier.
After repeated demands by the officer who had made the stop for the suspects to exit the vehicle, the driver suddenly jumped from the car and fled on foot across a nearby field. Officer Royal arrived at the scene, and while his fellow officer covered him, he approached the suspect inside the car. The man opened the car door and began to exit. Suddenly, he drew a gun from his waistband and fired, striking Officer Royal. Both officers returned fire as the suspect attempted to flee. He collapsed in the field from his injuries.
Officer Royal died at the scene. The suspect who fled earlier was captured by officers a short time later. Officer Royal's assailant recovered from his gunshot wounds and was sentenced to state prison for armed robbery and murder.
The Kenneth B. Royal Firing Range located at the Rio Cosumnes Correctional Center is named in memory of Officer Royal.
California Peace Officer Memorial Foundation Monument
Kenneth Royal's name can be seen on memorial panel 21 on the California Peace Officers Memorial Foundation's bronze monument in downtown Sacramento. The monument is located on the West side of 10th Street, between N Street and Capitol Avenue, across the street from the West steps of the Capitol building.
Sacramento Police/ Sheriff Memorial
A bollard dedicated to Kenneth Royal can be seen at the Sacramento Police & Sheriff Memorial, located at 500 Arden Way in Sacramento.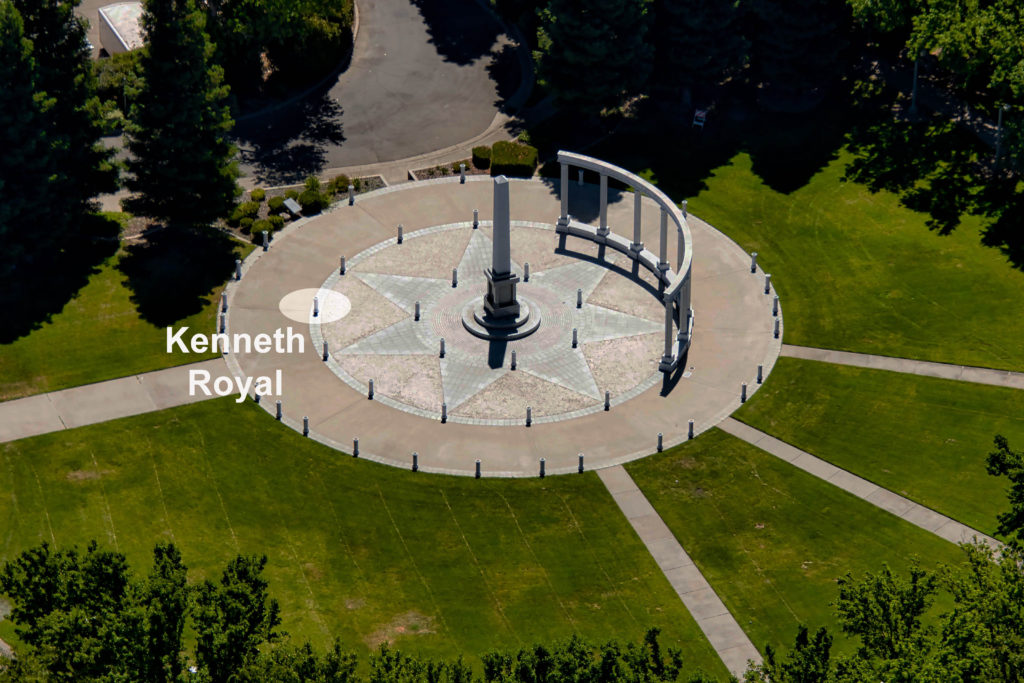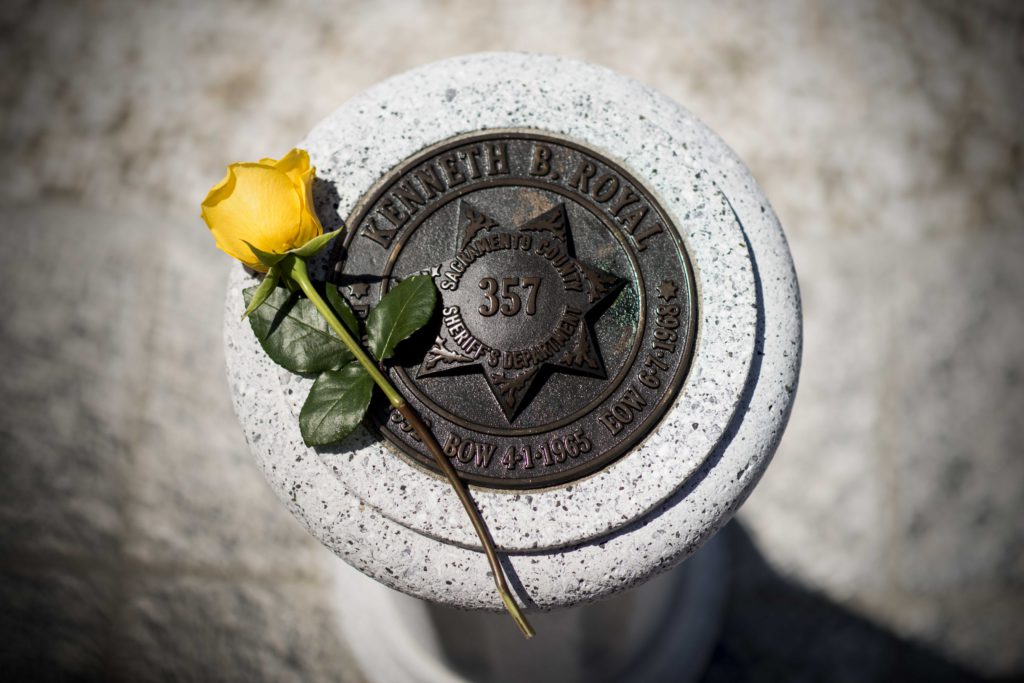 National Law Enforcement Officers Memorial, Washington., D.C.
The names of our fallen are engraved and can be seen at the National Law Enforcement Officers Memorial, located at 444 E St. NW in Washington, D.C.  It is updated every Spring in anticipation of National Police Week.  Kenneth Royal's name can be seen on memorial panel 17-E: 4.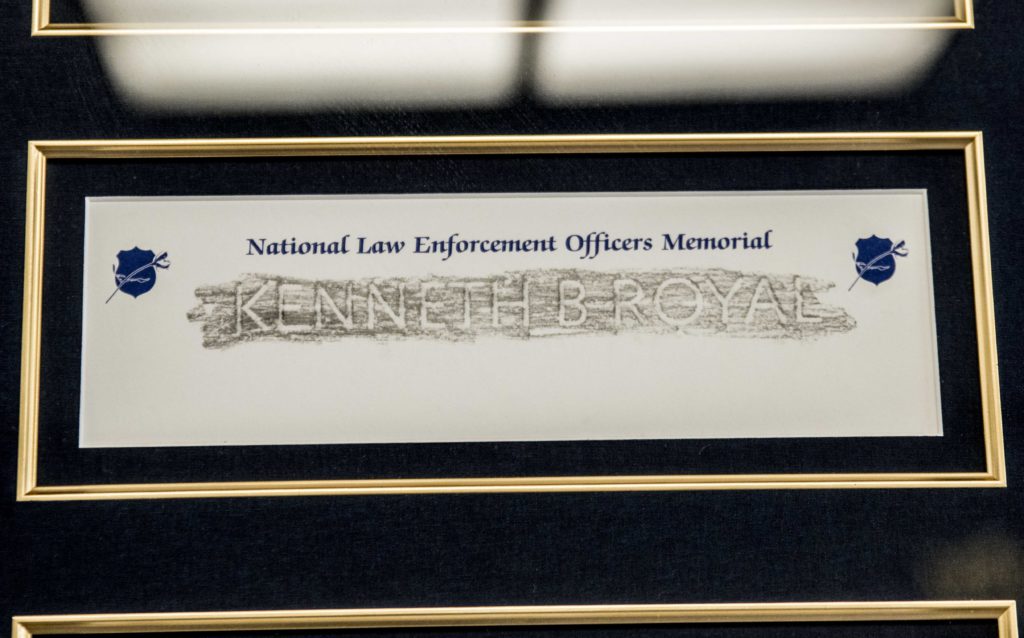 Academy Rose Garden
The Sacramento Sheriff Office's Memorial Rose Garden is located on the Academy grounds at 1000 Riverwalk Way in Carmichael.  Each of the fallen has a dedicated rose bush and memorial plaque.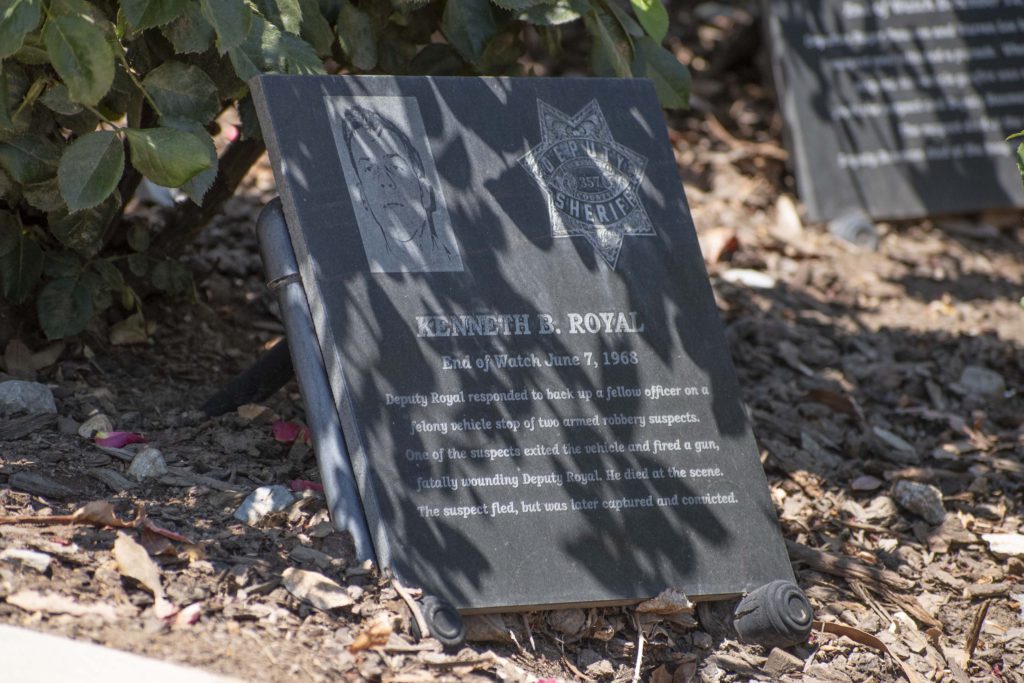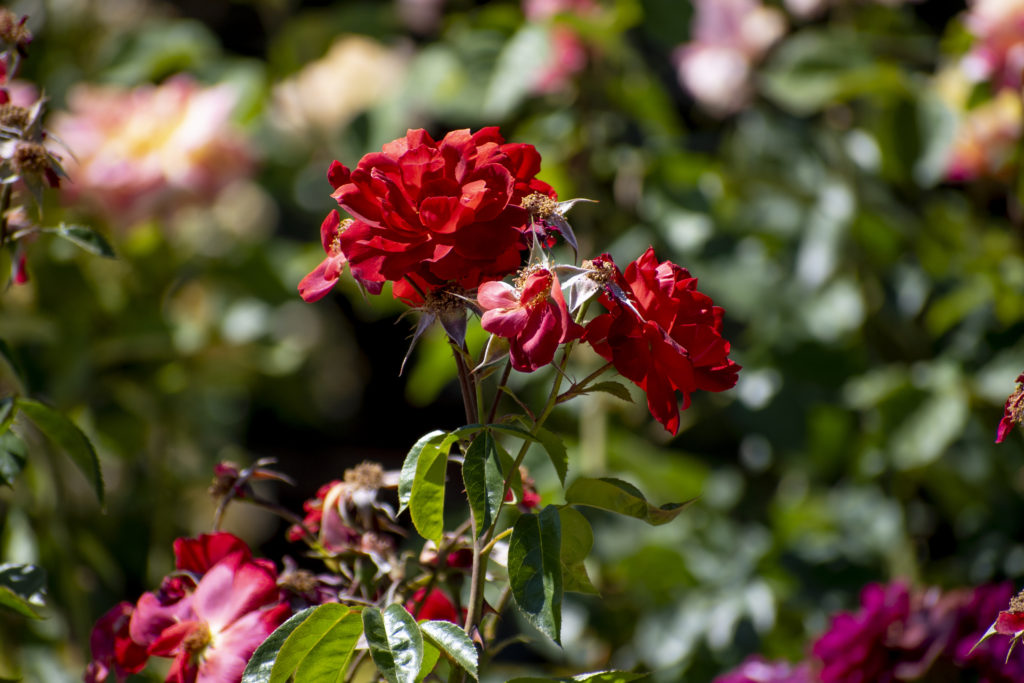 Rio Cosumnes Correctional Center
A memorial wall in the administrative area of the Rio Cosumnes Correctional Center bears a plaque honoring Kenneth Royal. The Sheriff's Office Range Facility, located adjacent to RCCC, is named in his honor.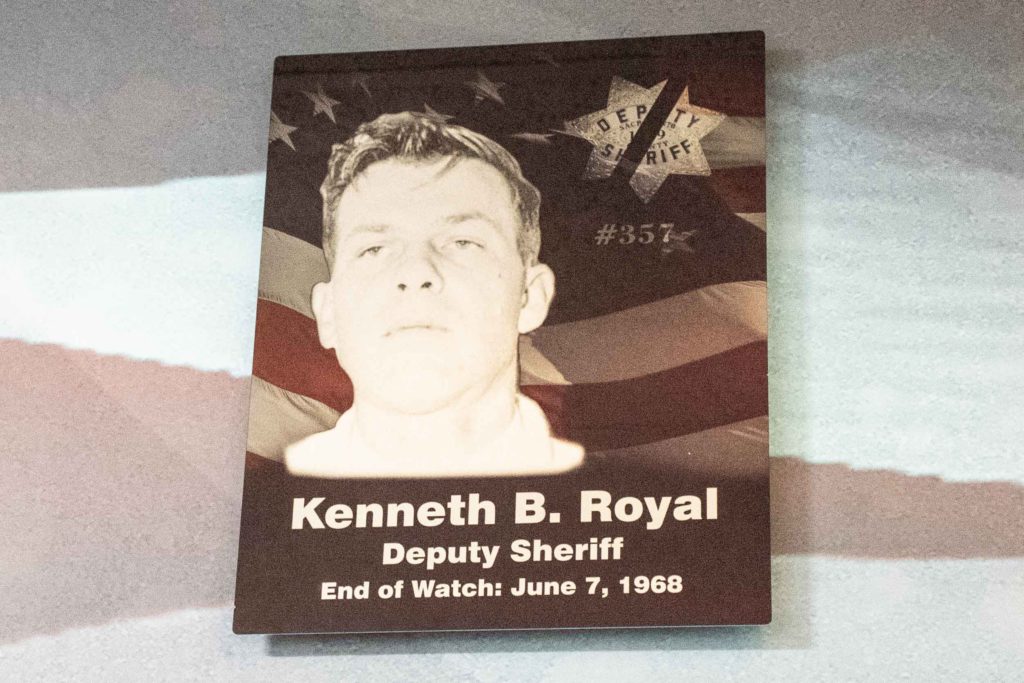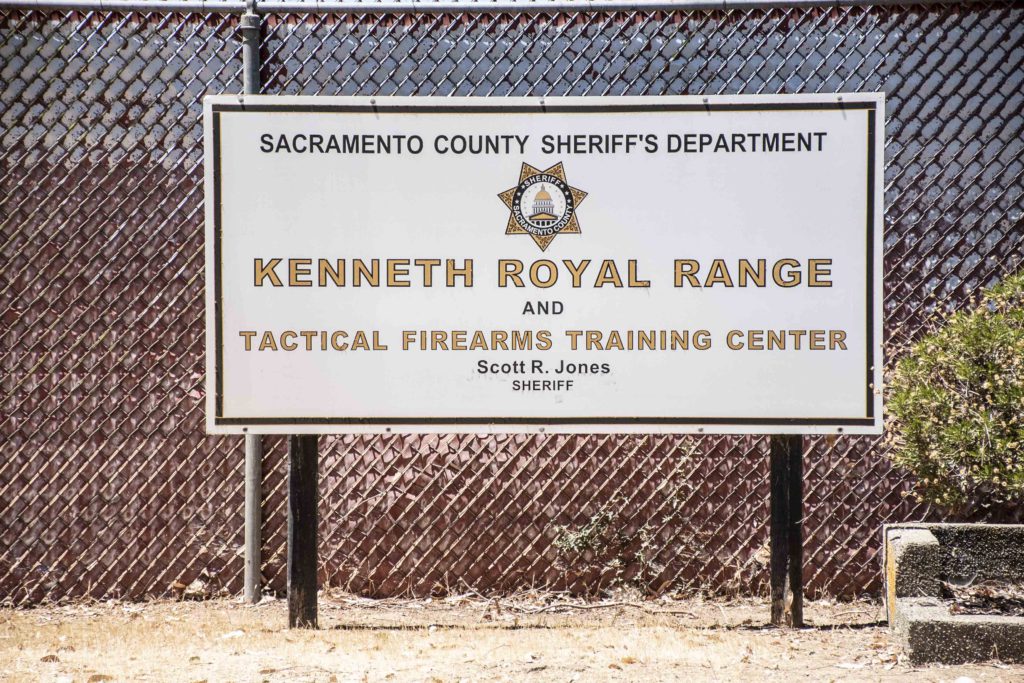 Grave Site
Kenneth Royal was laid to rest in Space 28 of Row 20 in the Veteran's Section East Lawn Mortuary, located at 5757 Greenback Lane in Sacramento.