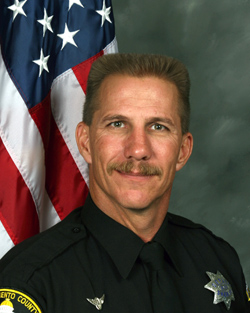 Shortly after 1:55 p.m., Wednesday, November 12, 2008, the Sacramento Sheriff's Department's Communications Center received a 9-1-1 call from an apartment resident stating that an accident had occurred in front of her residence and that a Rancho Cordova motor unit had been involved. When emergency personnel arrived, civilians rendered life-saving efforts on Deputy Lawrence Canfield. He was rushed to a local hospital, where he succumbed to his traumatic injuries.
Larry Canfield (age 43), a second-generation Deputy Sheriff, was assigned to the motor unit in the contract city of Rancho Cordova in 2004. On this particular day, he had been assigned to traffic enforcement on Coloma Road. Witnesses stated Deputy Canfield had his lights and siren on and attempted to overtake a speeding vehicle when another vehicle turned in front of him. His motorcycle struck the front passenger side of the vehicle. The motorcycle and rider slid along the roadway, and the rider impacted a nearby traffic sign causing severe injuries. Pieces of the motorcycle were strewn throughout the roadway.
Deputy Larry Canfield, a 13-year veteran of the Sheriff's Department, is survived by his wife, Michelle, and two young sons. He is also survived by his father, retired Sacramento Sheriff's Sergeant Robert Canfield.
California Peace Officer Memorial Foundation Monument
Larry Canfield's name can be seen on memorial plaque #7 on the California Peace Officers Memorial Foundation's bronze monument in downtown Sacramento. The monument is located on the West side of 10th Street, between N Street and Capitol Avenue, across the street from the West steps of the Capitol building.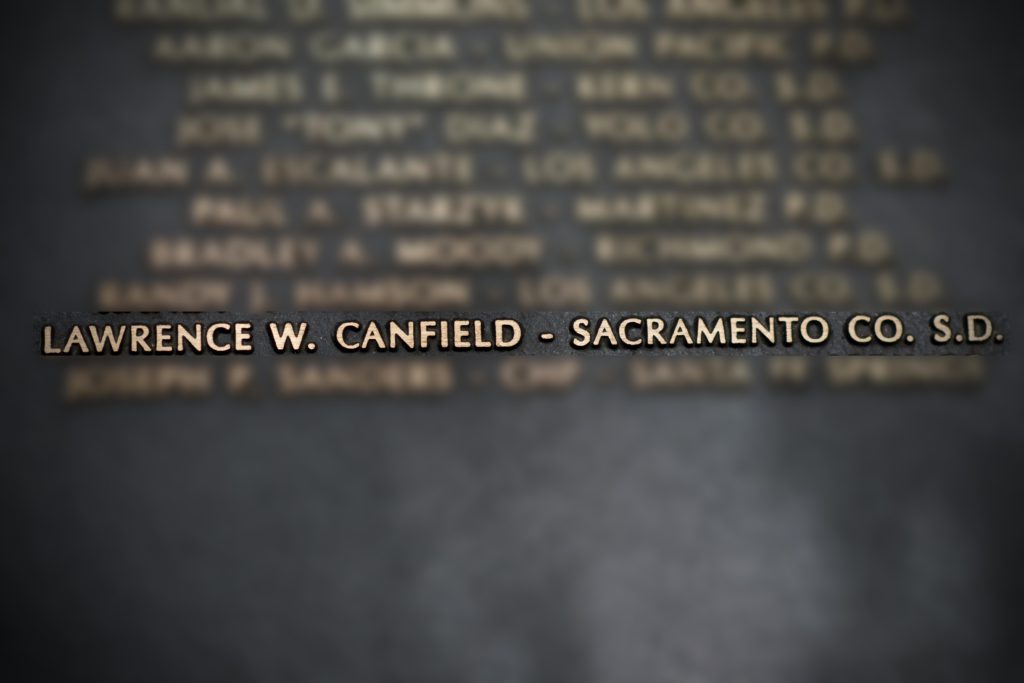 Sacramento Police/ Sheriff Memorial
A bollard dedicated to Larry Canfield can be seen at the Sacramento Police & Sheriff Memorial at 500 Arden Way in Sacramento.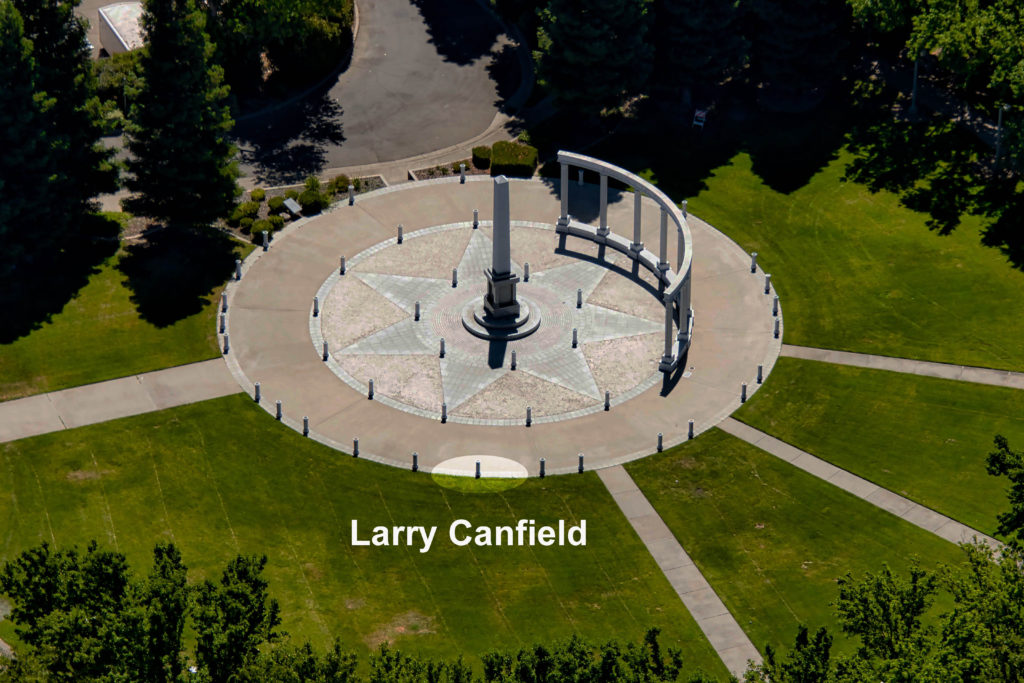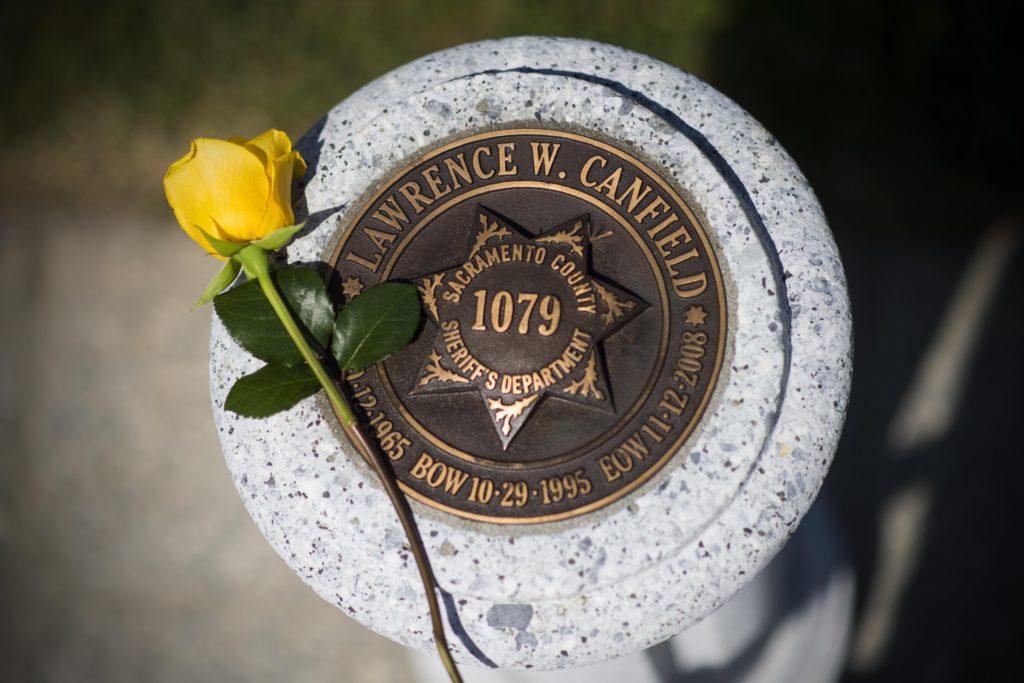 National Law Enforcement Officers Memorial, Washington., D.C.
The names of our fallen are engraved and can be seen at the National Law Enforcement Officers Memorial, located at 444 E St. NW in Washington, D.C. It is updated every Spring in anticipation of National Police Week. Larry Canfield's name can be seen on memorial panel 14-E: 26.
Academy Rose Garden
The Sacramento Sheriff Office's Memorial Rose Garden is located on the Academy grounds at 1000 Riverwalk Way in Carmichael. Each of the fallen has a dedicated rose bush and memorial plaque.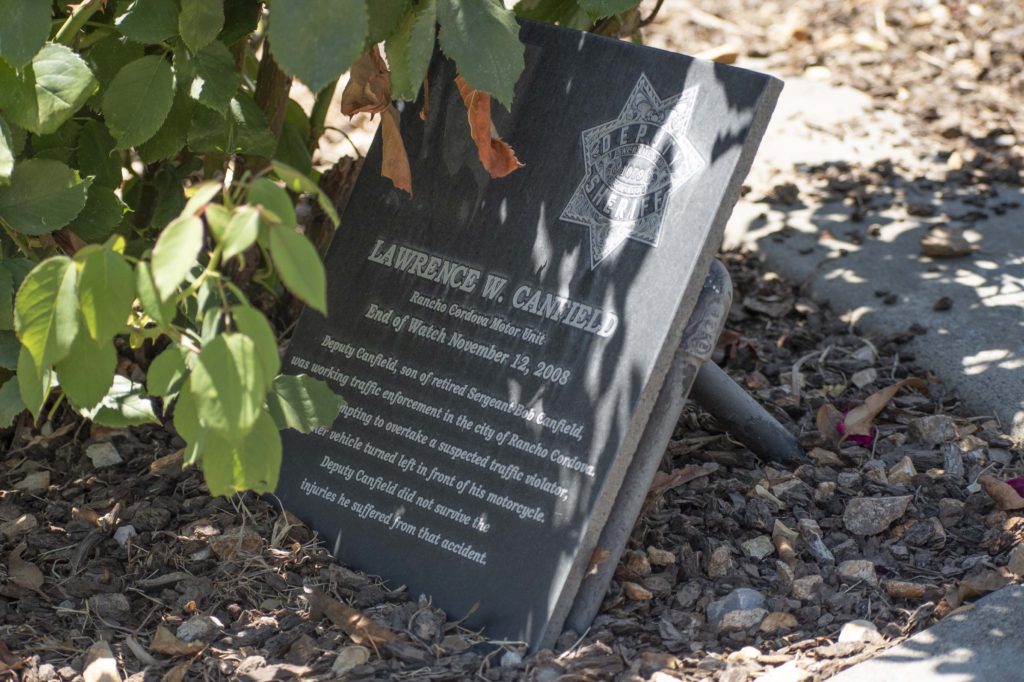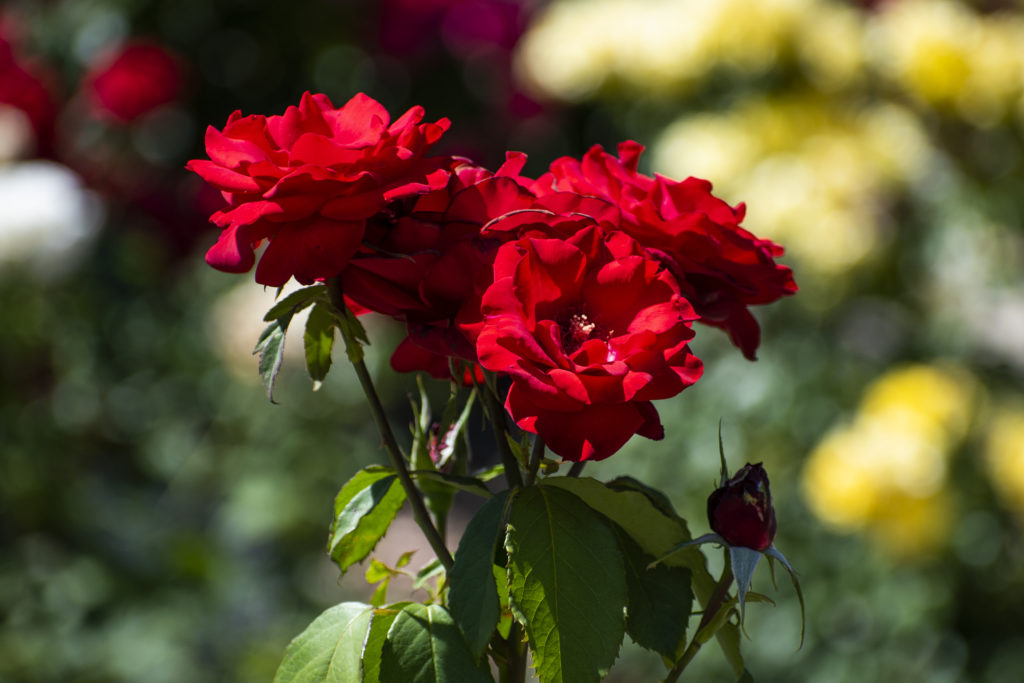 Rio Cosumnes Correctional Center
A memorial wall in the administrative area of the Rio Cosumnes Correctional Center bears a plaque honoring Larry Canfield.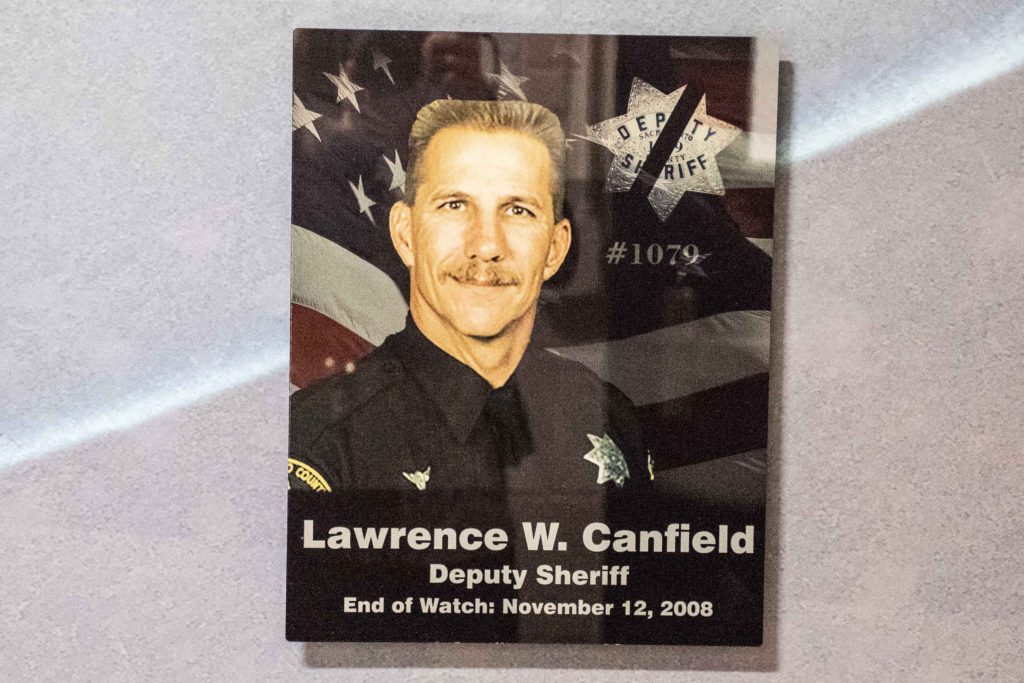 Coloma Road & Sierra Madre Court Tribute
At the intersection of Coloma Road and Sierra Madre Court, there is a brick planter memorializing Larry's sacrifice for his community. Several parties, including the residents of Sierra Madre Court, take part in the upkeep of this planter.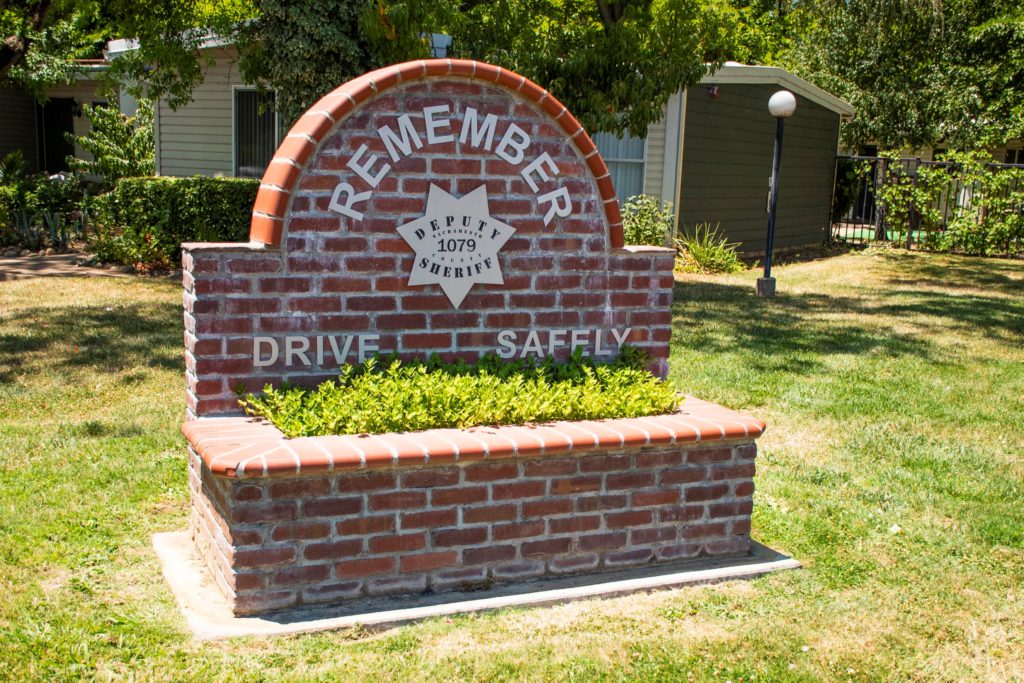 Rancho Cordova Police Department Community Room
The Community Room at the Rancho Cordova Police Department is named after Larry.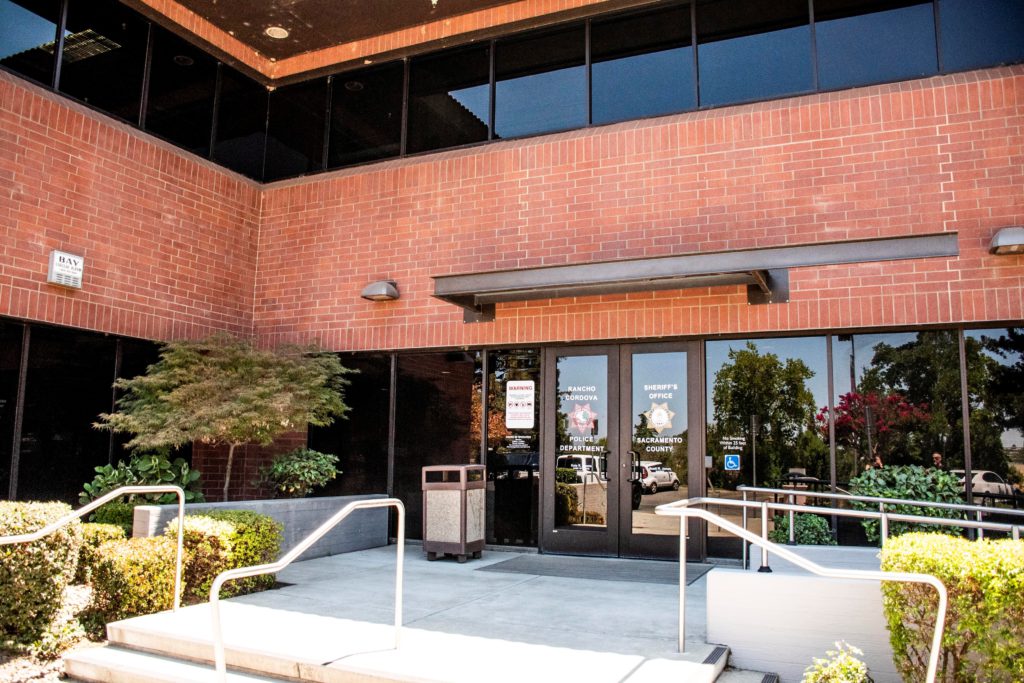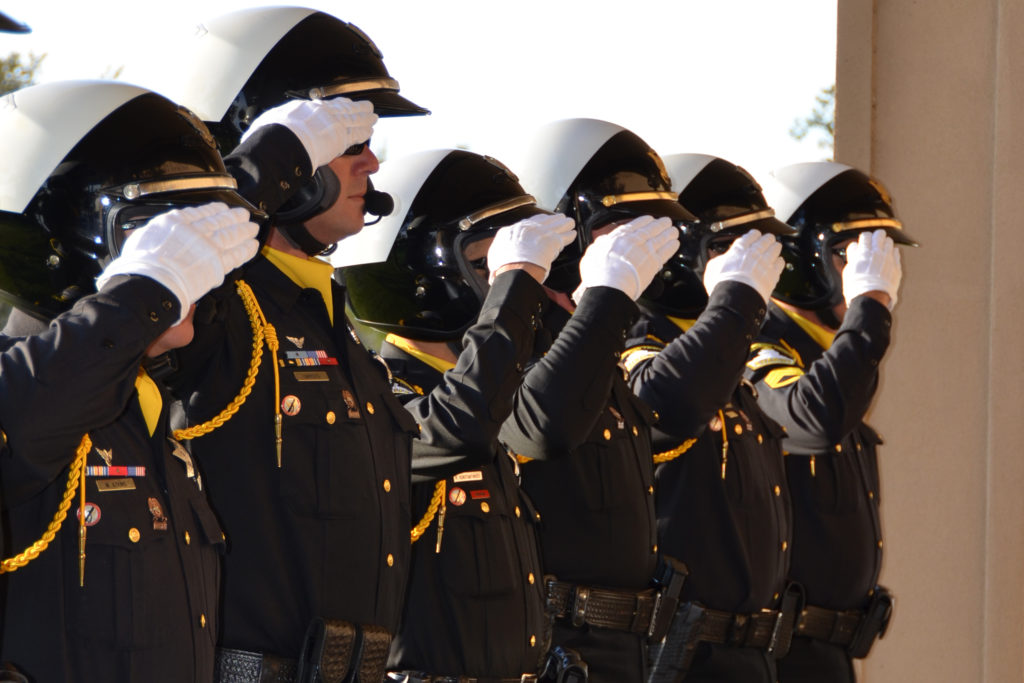 Grave Site
Larry Canfield was laid to rest in Section F, Row 19C, Plot 1 of Galt-Arno Cemetery, located at 14180 Joy Drive in Galt.