During the early morning hours on January 27, 1986, Deputy Paul DeRouen was dispatched to a location on Waterman Road near Elk Grove Boulevard. It had been reported that a fight was in progress at that location. While Deputy DeRouen was trying to subdue one of the suspects, he and the man struggled and fell onto the roadway. A speeding car struck both men, and Deputy Paul DeRouen was thrown 38 feet and received life-threatening injuries. He was rushed to the hospital, where he underwent surgery and had his left leg amputated along with most of his left hip. He required over 50 pints of blood.
Paul was a fighter. He wanted to remain with his family and continue his law enforcement career. He never gave up. This attitude made it possible for him to leave the hospital after only three months and return home. He continued to have tremendous strength as he fought to resume his life and career. But after continued surgeries and complications, he realized his law enforcement career was over. He continued to fight the fight for over 22 years when his devastating injuries finally took his life on March 29, 2008.
Sacramento Police/ Sheriff Memorial
A bollard dedicated to Paul DeRouen can be seen at the Sacramento Police & Sheriff Memorial at 500 Arden Way in Sacramento.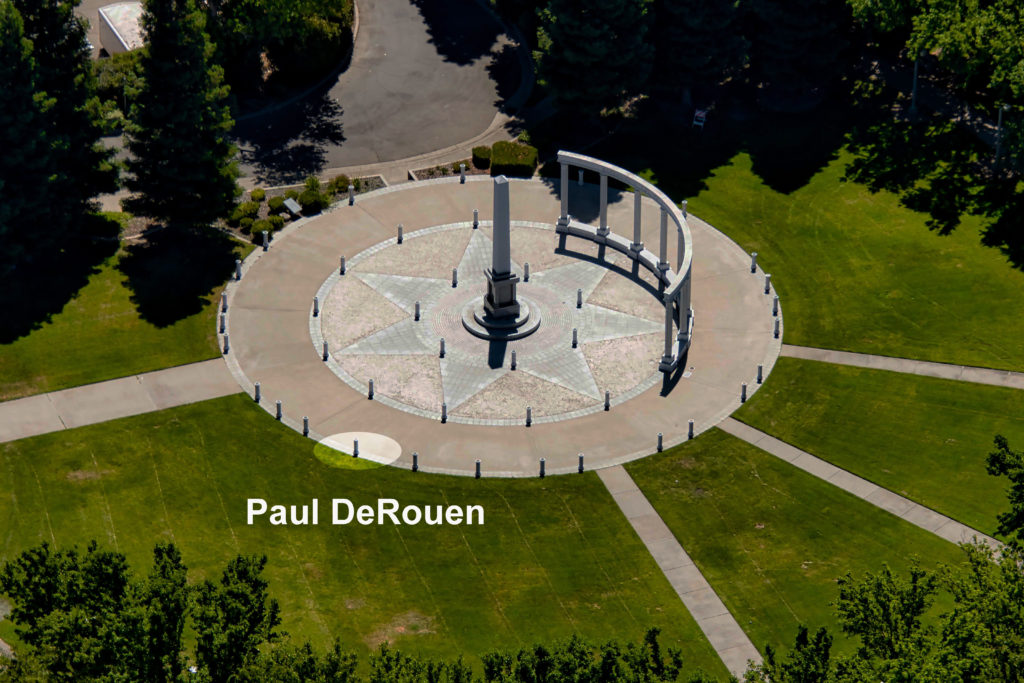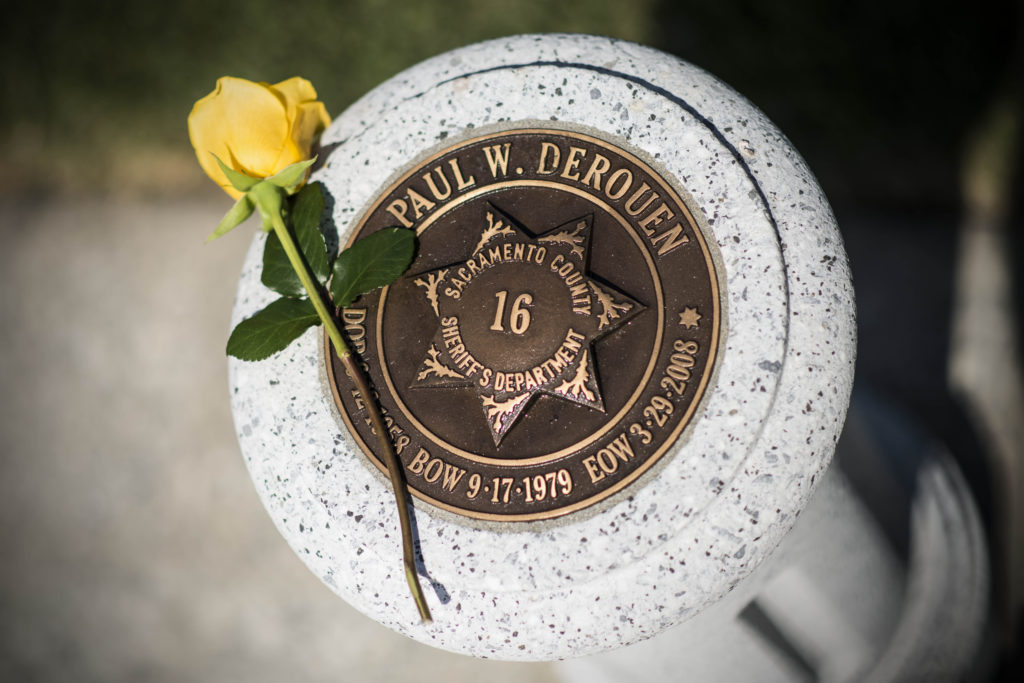 National Law Enforcement Officers Memorial, Washington., D.C.
The names of our fallen are engraved and can be seen at the National Law Enforcement Officers Memorial, located at 444 E St. NW in Washington, D.C. It is updated every Spring in anticipation of National Police Week. Paul DeRouen's name can be seen on memorial panel 33-E: 26.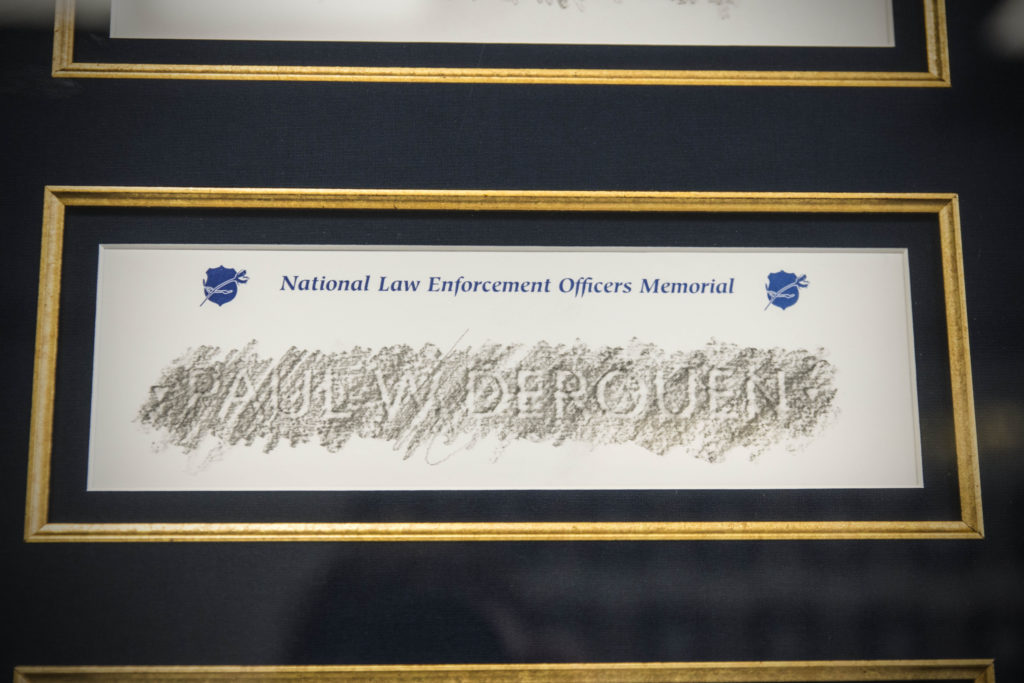 Academy Rose Garden
The Sacramento Sheriff Office's Memorial Rose Garden is located on the Academy grounds at 1000 Riverwalk Way in Carmichael. Each of the fallen has a dedicated rose bush and memorial plaque.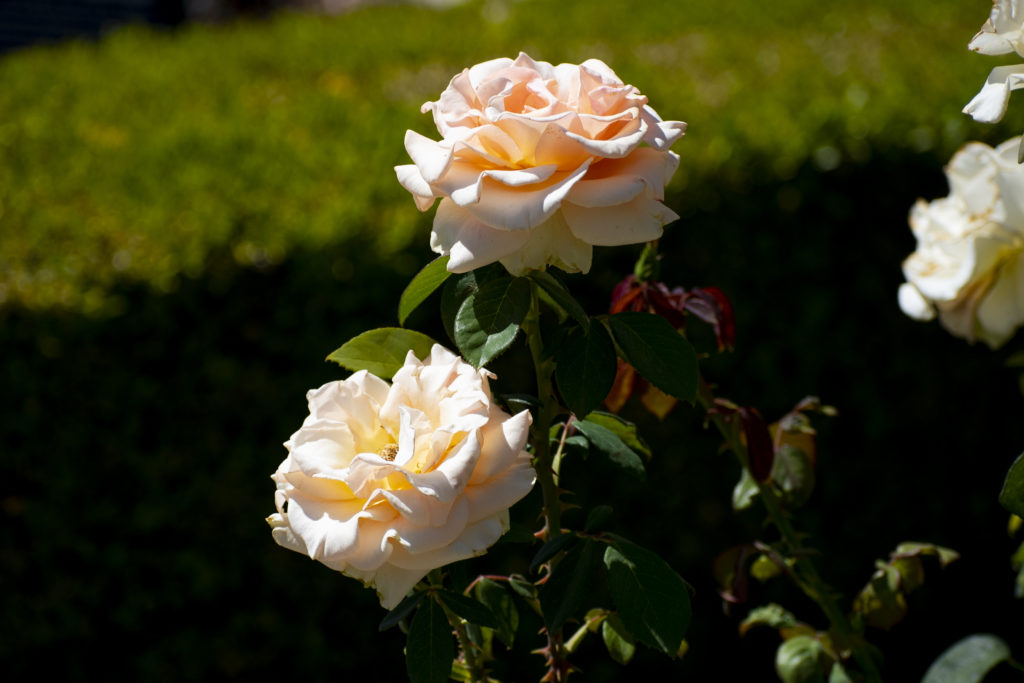 Rio Cosumnes Correctional Center
A memorial wall in the administrative area of the Rio Cosumnes Correctional Center bears a plaque honoring Paul DeRouen.
Grave Site
Paul DeRouen was laid to rest in East Lawn Memorial Park, located at Folsom Boulevard and 43rd Street in Sacramento. *Specific graveside location is being sought. Please email spotter@scdsa.org if you can provide it.