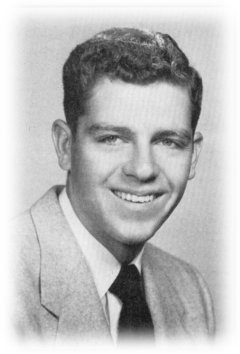 On December 12, 1961, Sheriff's deputies Roger Bauman and Warren Lee responded to a bar on Auburn Boulevard at the closing hour, where the proprietress reported a robbery attempt by an intoxicated subject armed with a gun. The officers observed the suspect vehicle a short time later, and a pursuit ensued, covering several blocks. Twice the suspect attempted to sideswipe the marked unit until the officers finally forced the suspect to stop to avoid driving into an open ditch.
Officer Bauman, who was still inside the vehicle, had his service revolver pointed at the suspect while Officer Lee ran to the rear of the squad car and around to the suspect's vehicle. Officer Lee then heard two shots. An exchange of gunfire between the suspect and Officer Bauman left the suspect dead at the scene. Officer Bauman died a short time later in the hospital following surgery.
The Roger Bauman Facility exists today at the Rio Cosumnes Correctional Center as a tribute to the memory of this fallen officer.
California Peace Officer Memorial Foundation Monument
Roger Bauman's name can be seen on Memorial Panel #6 on the California Peace Officers Memorial Foundation's bronze monument in downtown Sacramento. The monument is located on the West side of 10th Street, between N Street and Capitol Avenue, across the street from the West steps of the Capitol building.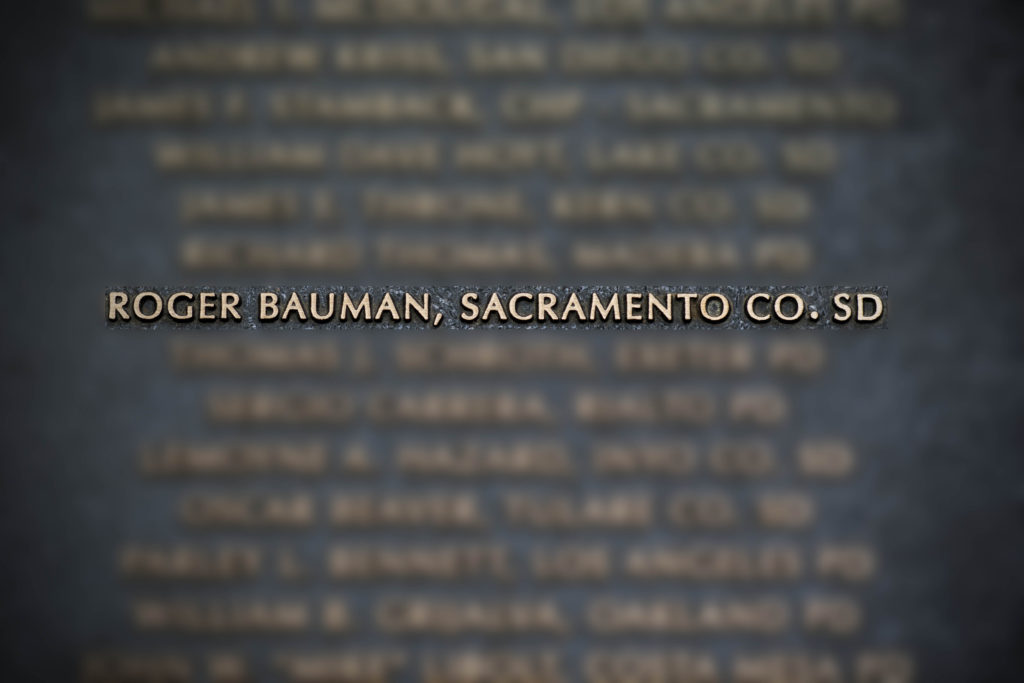 Sacramento Police/ Sheriff Memorial
A bollard dedicated to Roger Bauman can be seen at the Sacramento Police & Sheriff Memorial, located at 500 Arden Way in Sacramento.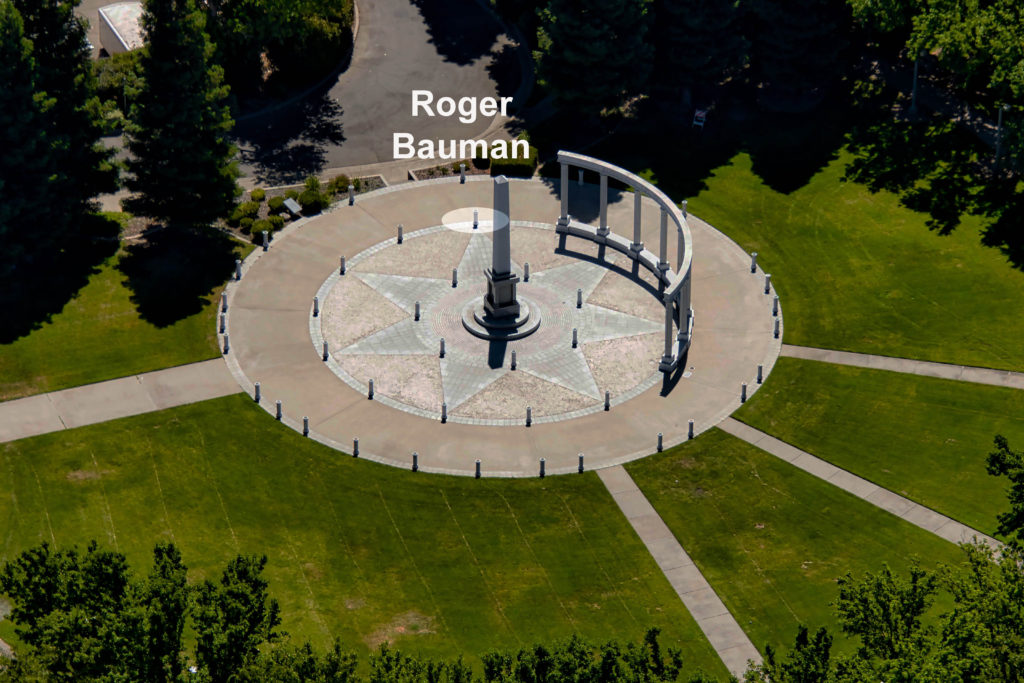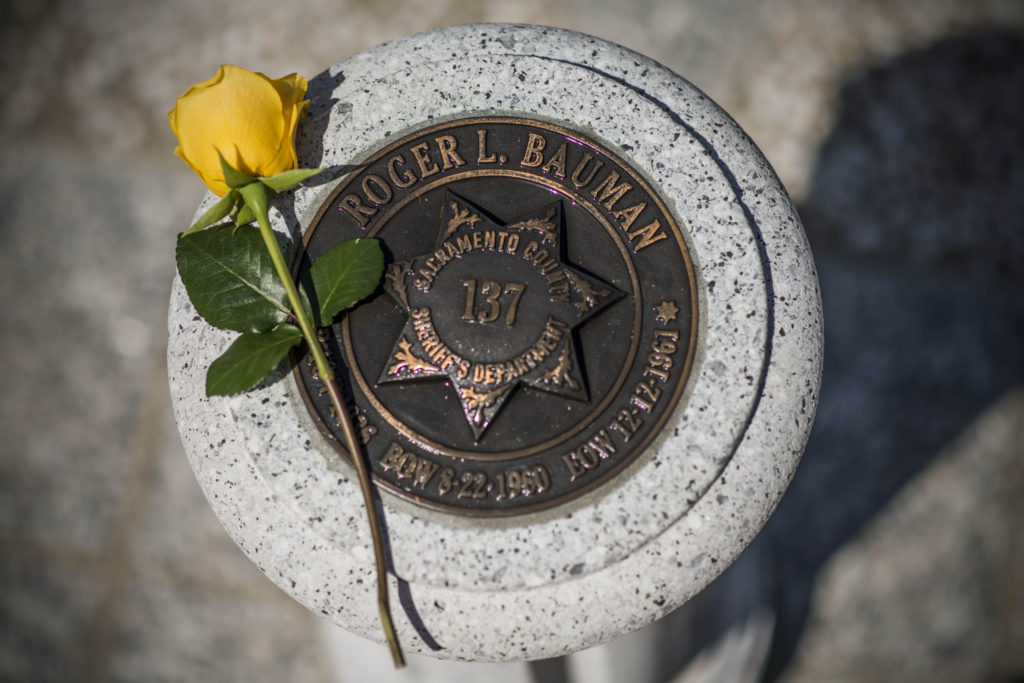 National Law Enforcement Officers Memorial, Washington., D.C.
The names of our fallen are engraved and can be seen at the National Law Enforcement Officers Memorial, located at 444 E St. NW in Washington, D.C.  It is updated every Spring in anticipation of National Police Week.  Roger Bauman's name can be seen on memorial panel 17-W: 15.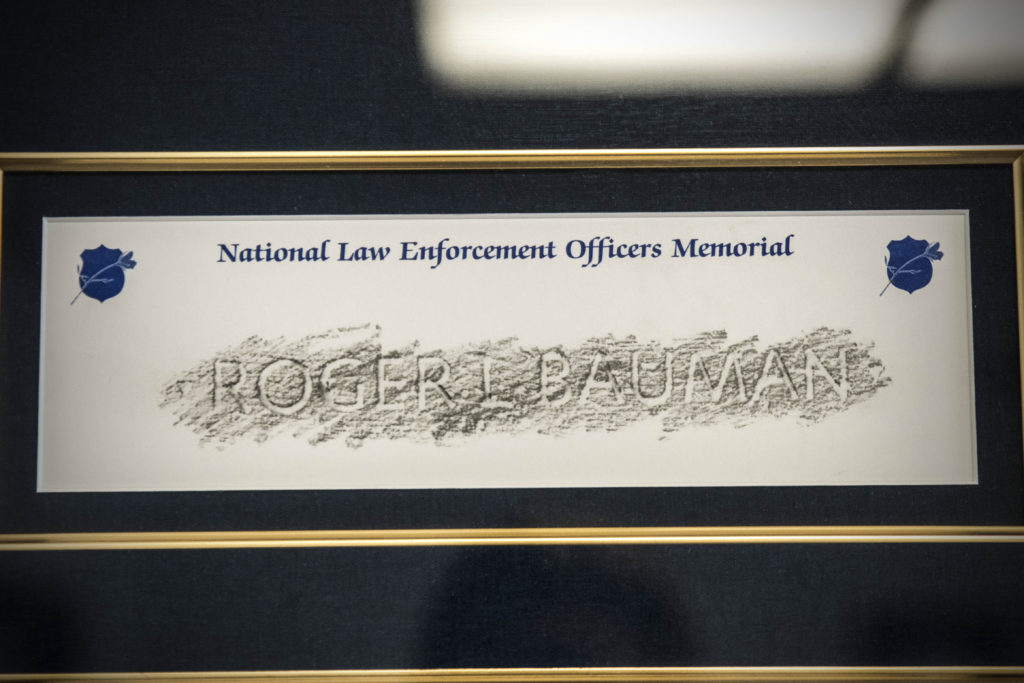 Academy Rose Garden
The Sacramento Sheriff Office's Memorial Rose Garden is located on the Academy grounds at 1000 Riverwalk Way in Carmichael.  Each of the fallen has a dedicated rose bush and memorial plaque. Roger Bauman also has a street within the Academy grounds named after him.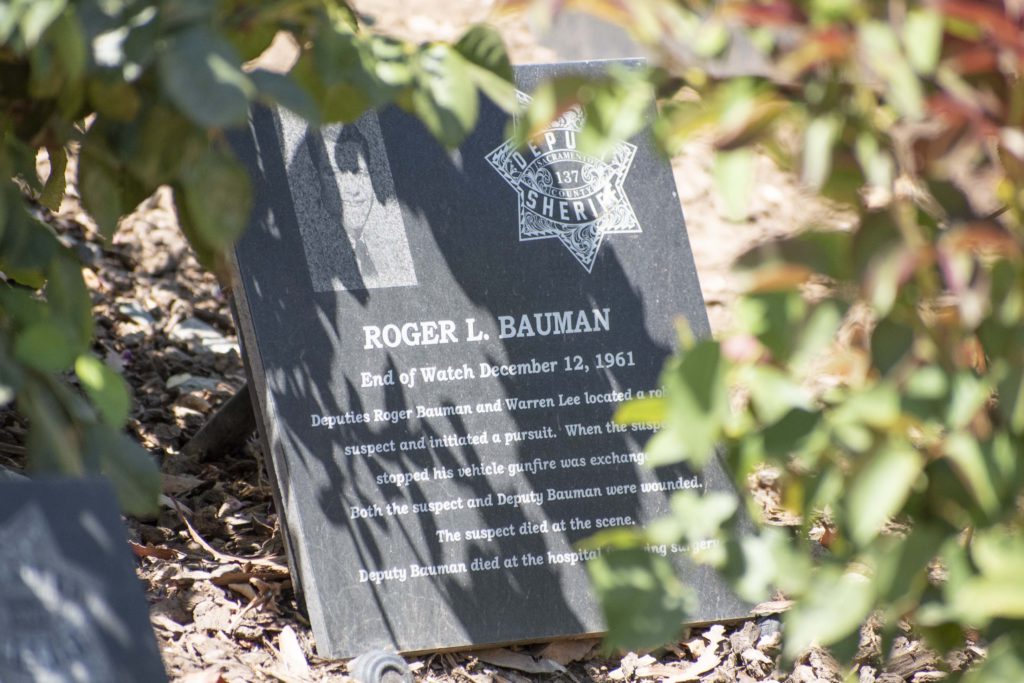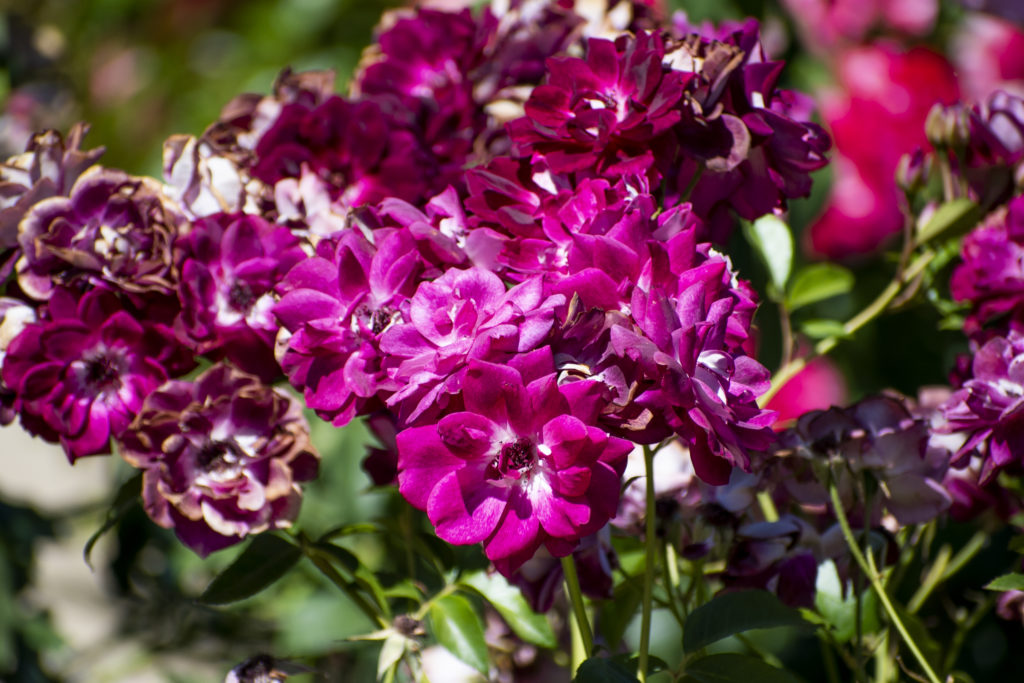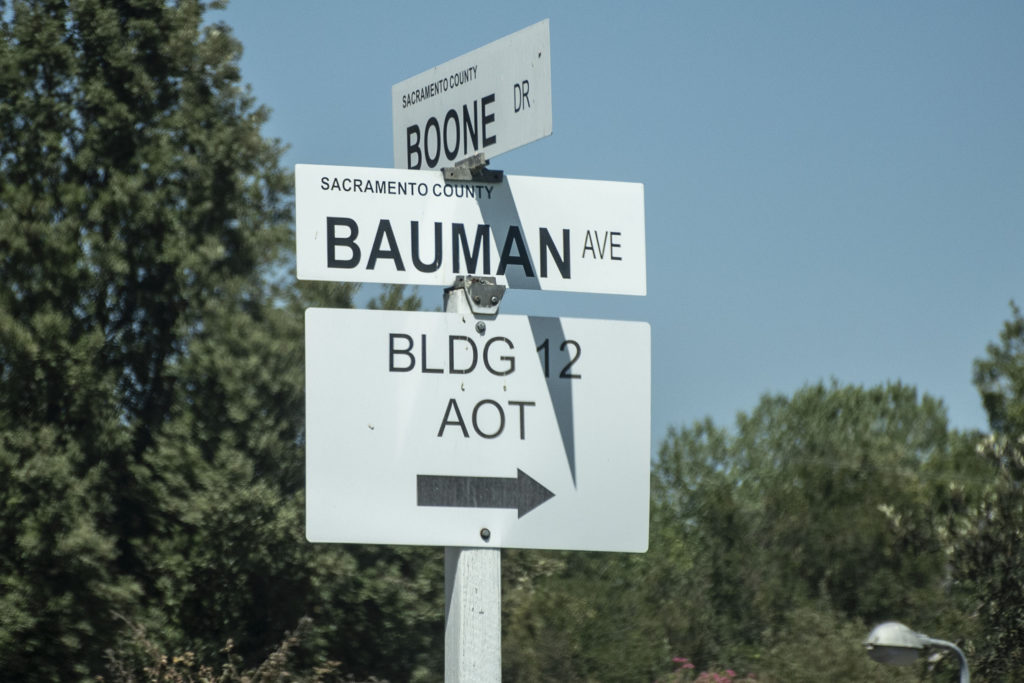 Rio Cosumnes Correctional Center
A memorial wall in the administrative area of the Rio Cosumnes Correctional Center bears a plaque honoring Roger Bauman.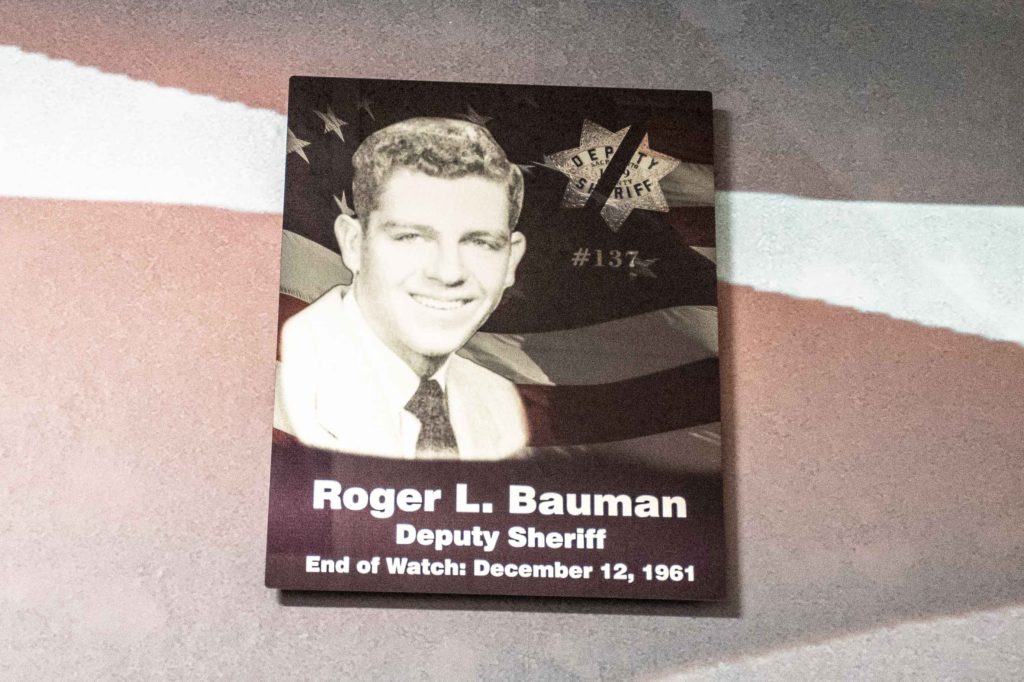 A memorial plaque honoring Roger can be seen in the RCCC briefing room, and the Roger Bauman Facility is named after him.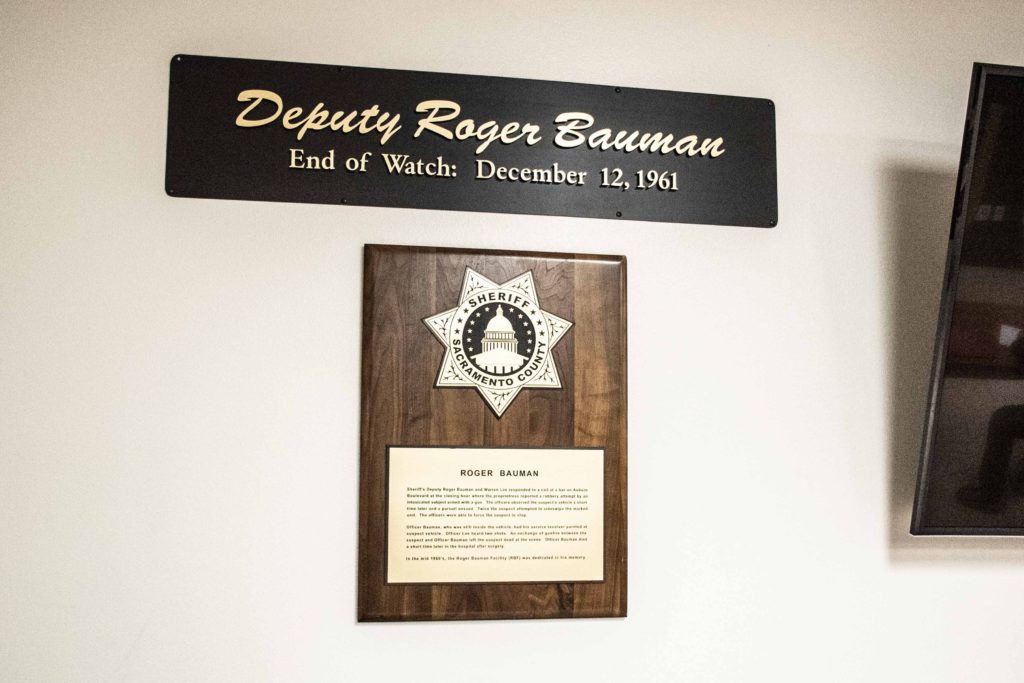 Grave Site
Roger Bauman was laid to rest in Grave 17, Row 12E, Section 5 at East Lawn Memorial Park, located at Folsom Boulevard and 43rd Street in Sacramento.