On December 8th, 1998, Sandy Larson, 48, was a passenger in a sheriff's transportation van that was bringing two inmates from Soledad Prison for court dates in Sacramento. Less than a mile from its destination, the van crashed into the rear of a big rig that had broken down in a divider between the merging lanes of northbound Interstate 5. Deputy Larson died at the scene.
Larson joined the Sacramento County Sheriff's Department in 1974. She was on the Board of Directors of the Sacramento County Deputy Sheriff's Association for over 18 years.
Larson was the first female Sacramento County deputy killed in the line of duty. Sandy is buried at South East Lawn Memorial Park in Elk Grove, California.
California Peace Officer Memorial Foundation Monument
Sandy Larson's name can be seen on memorial plaque #6 on the California Peace Officers Memorial Foundation's bronze monument in downtown Sacramento. The monument is located on the West side of 10th Street, between N Street and Capitol Avenue, across the street from the West steps of the Capitol building.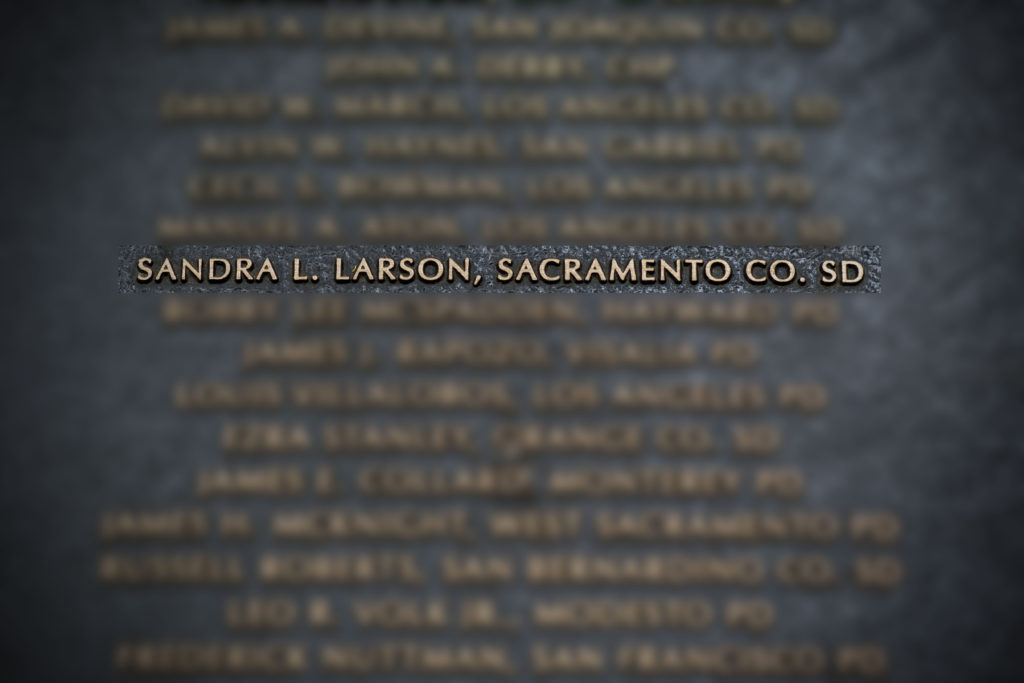 Sacramento Police/ Sheriff Memorial
A bollard dedicated to Sandy Larson can be seen at the Sacramento Police & Sheriff Memorial, located at 500 Arden Way in Sacramento.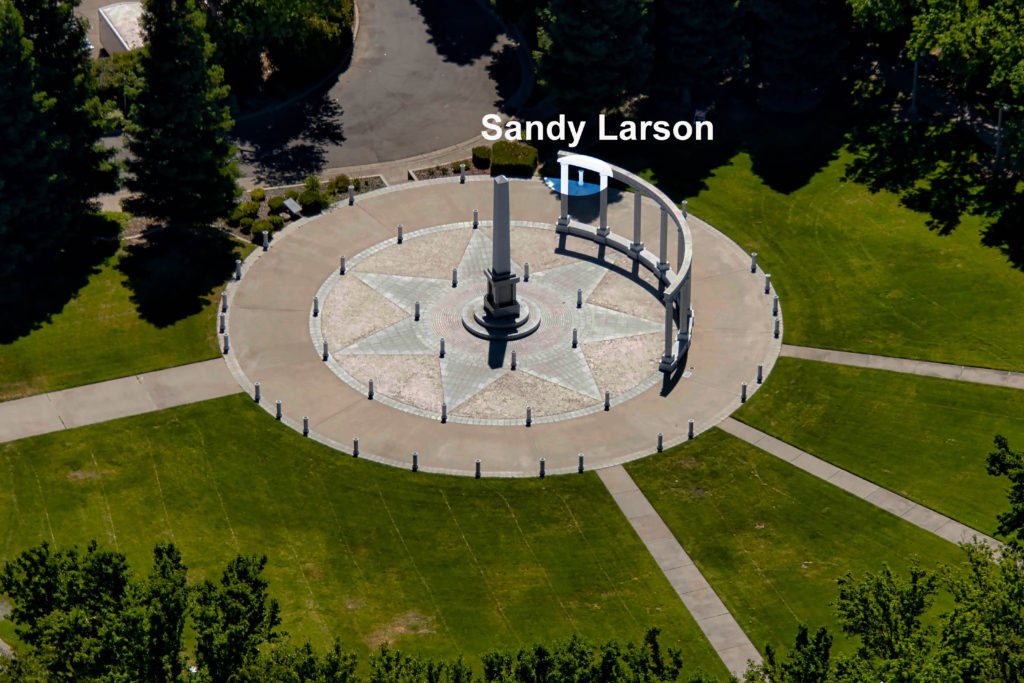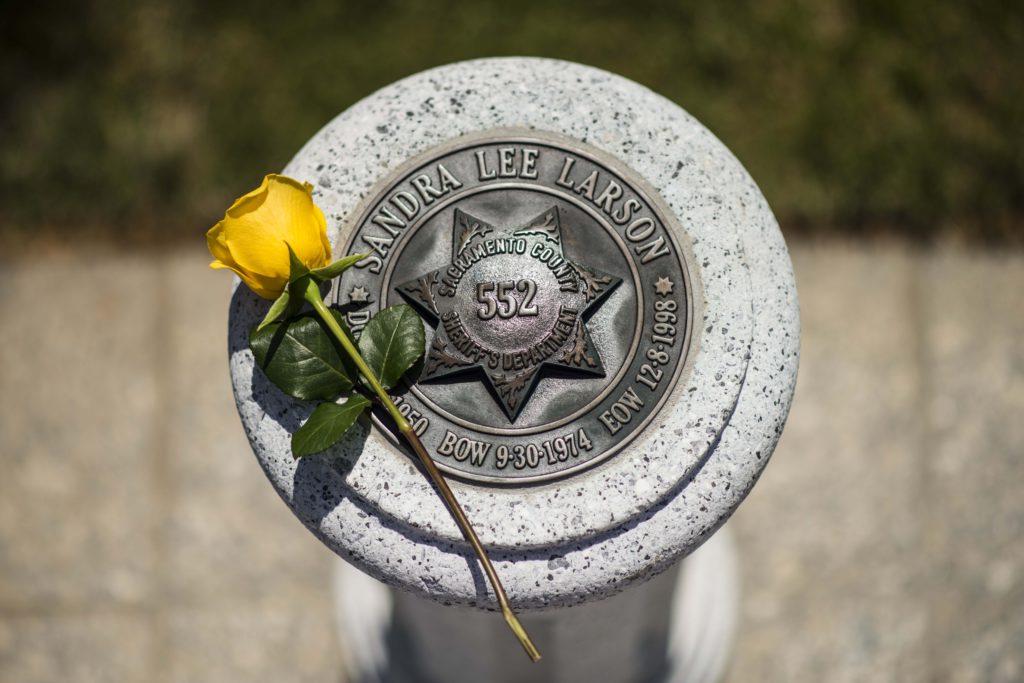 National Law Enforcement Officers Memorial, Washington., D.C.
The names of our fallen are engraved and can be seen at the National Law Enforcement Officers Memorial, located at 444 E St. NW in Washington, D.C. It is updated every Spring in anticipation of National Police Week. Sandy Larson's name can be seen on memorial panel 64-W: 21.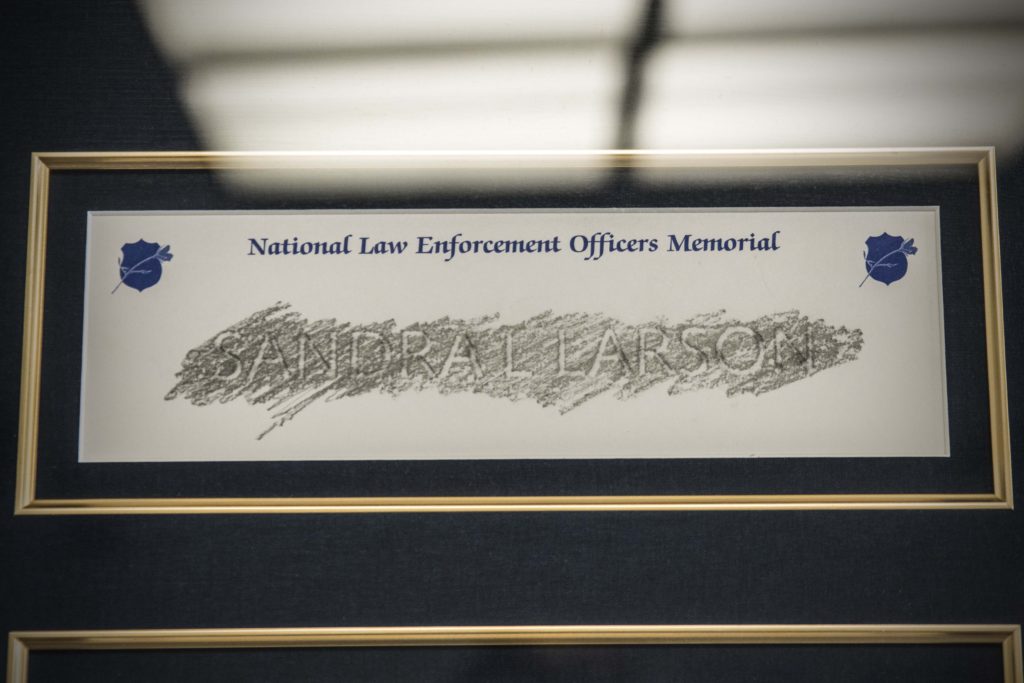 Academy Rose Garden
The Sacramento Sheriff Office's Memorial Rose Garden is located on the Academy grounds at 1000 Riverwalk Way in Carmichael. Each of the fallen has a dedicated rose bush and memorial plaque.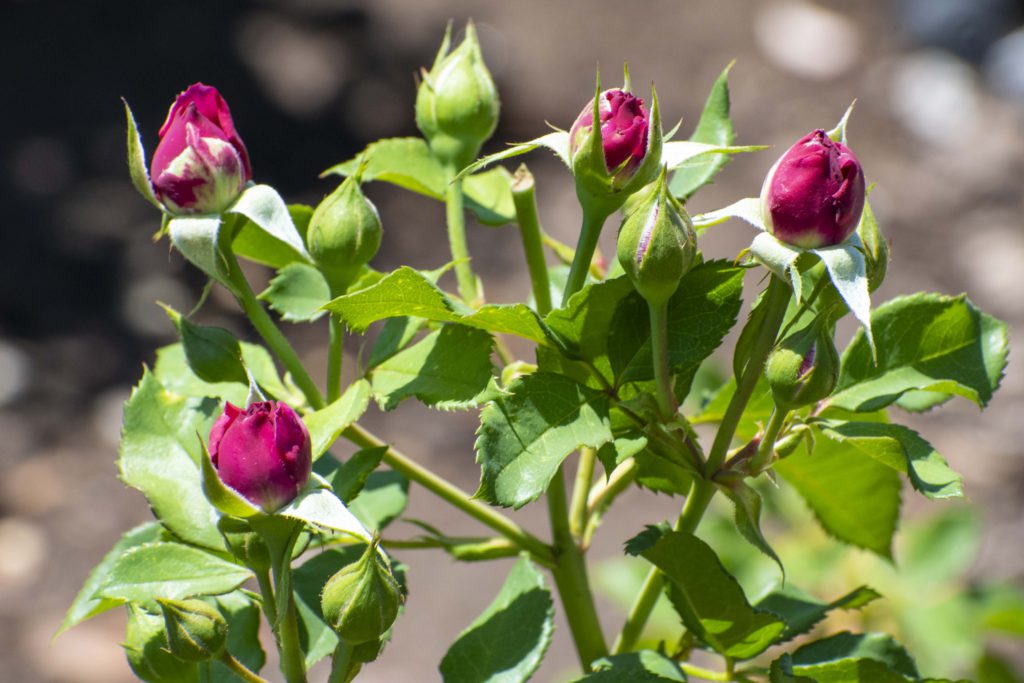 Iris Garden
An iris garden is dedicated to Sandy Larson adjacent to the Sheriff's Office Museum located on the Academy grounds at 1000 Riverwalk Drive. Thanks to the Museum staff for taking such good care of it.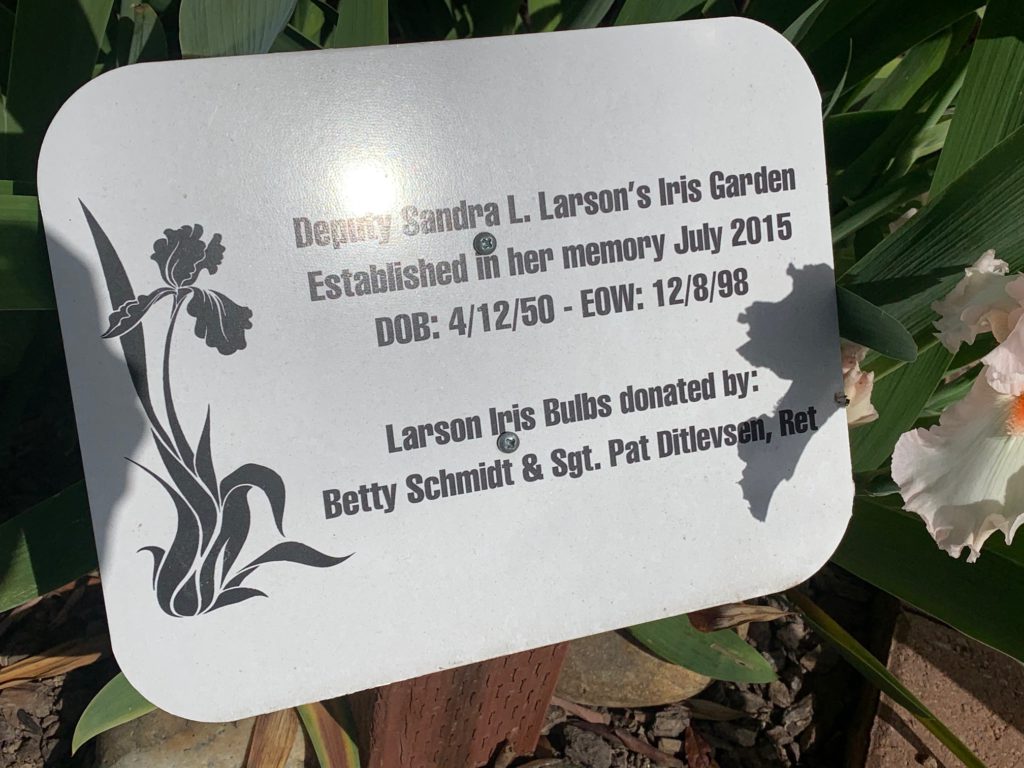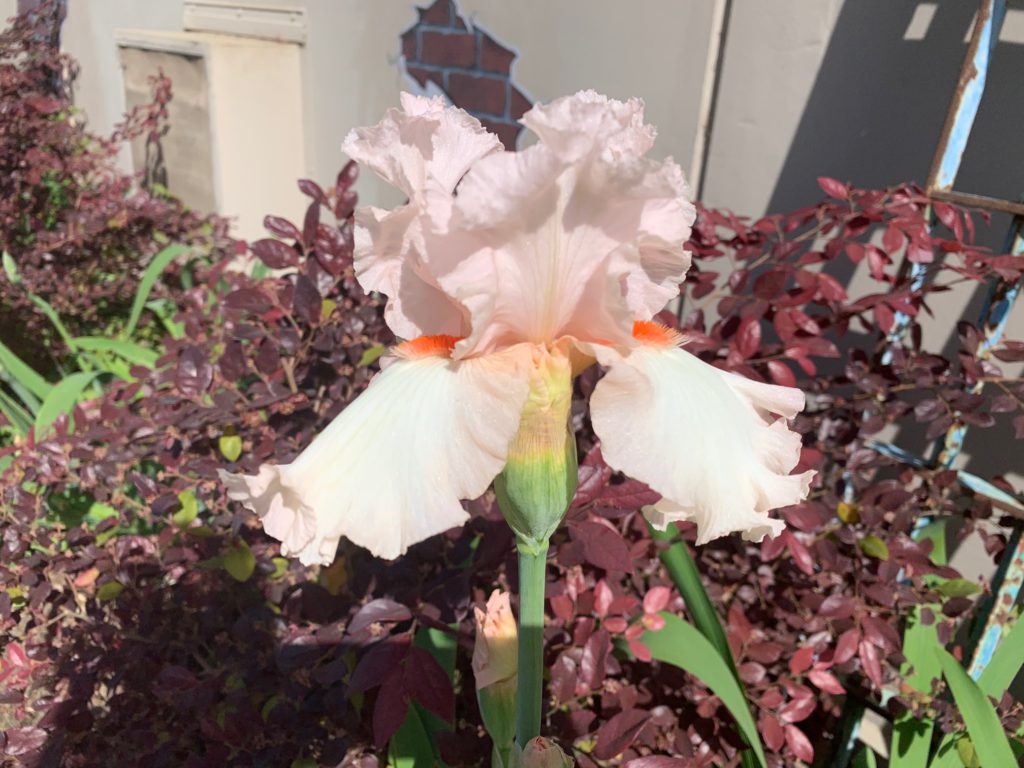 Rio Cosumnes Correctional Center
A memorial wall in the administrative area of the Rio Cosumnes Correctional Center bears a plaque honoring Sandy Larson.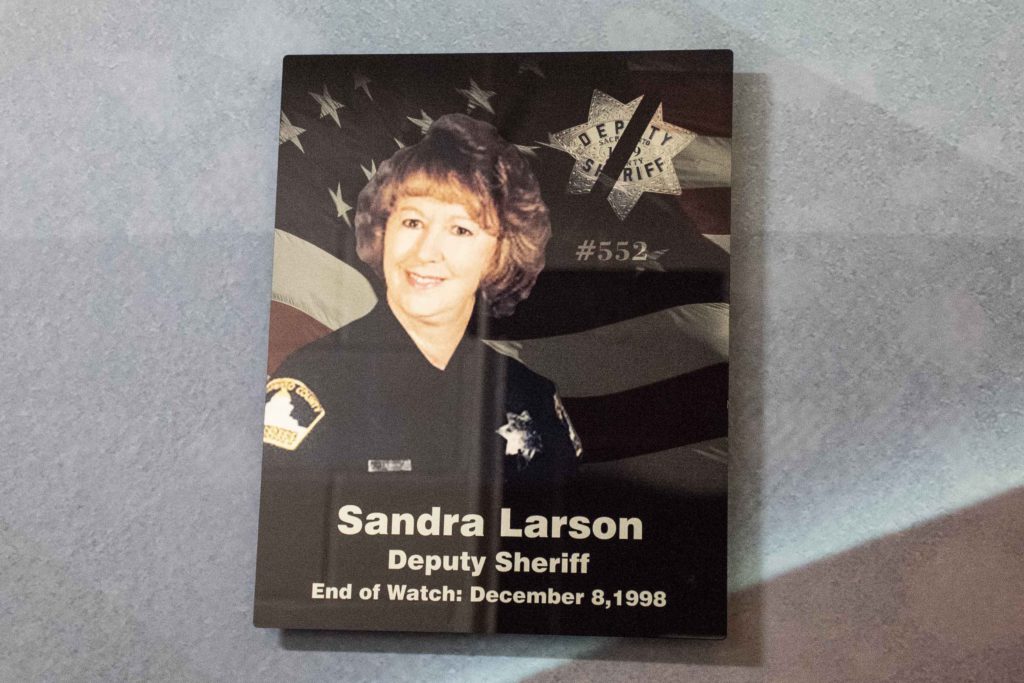 A memorial plaque honoring Sandy can be seen in the briefing room.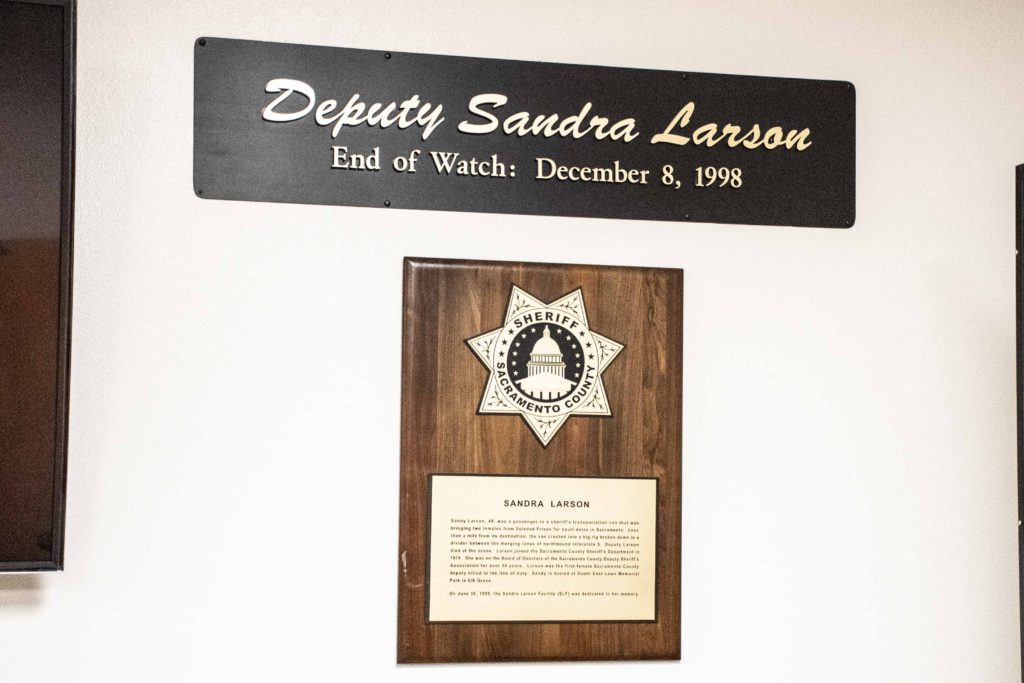 On May 11th, 1999, a resolution was presented renaming the women's facility at Rio Cosumnes Correctional Center in honor of Sandy Larson.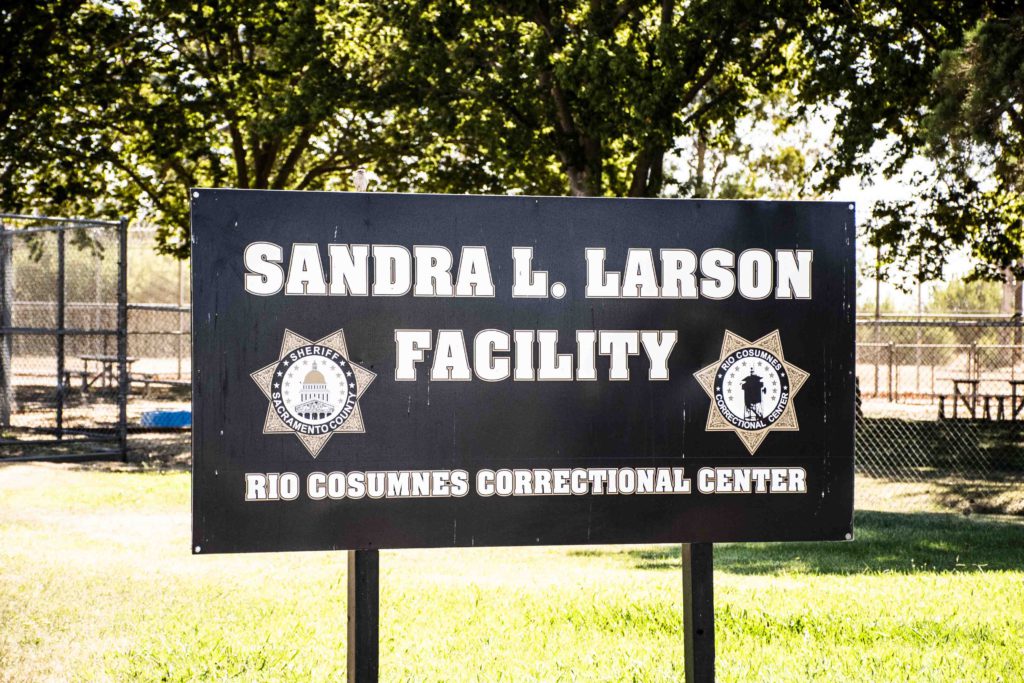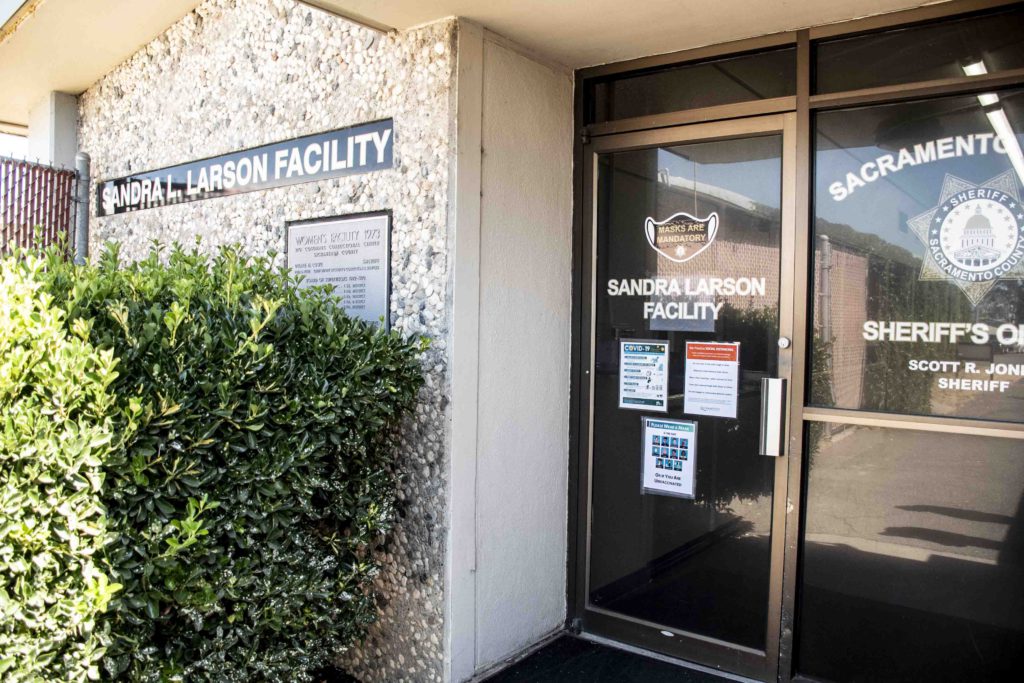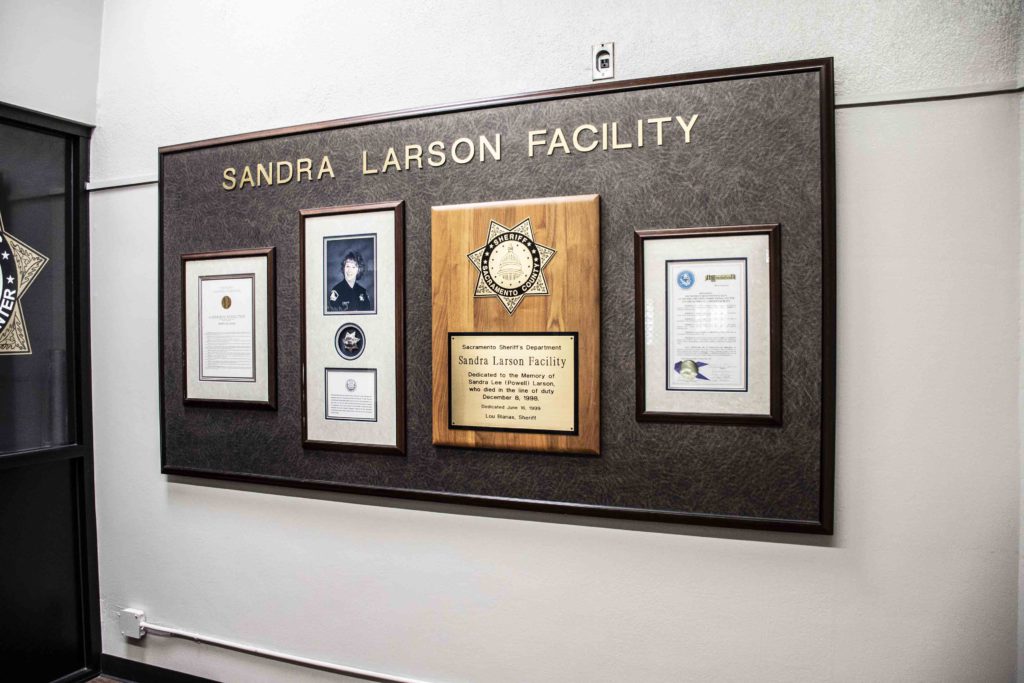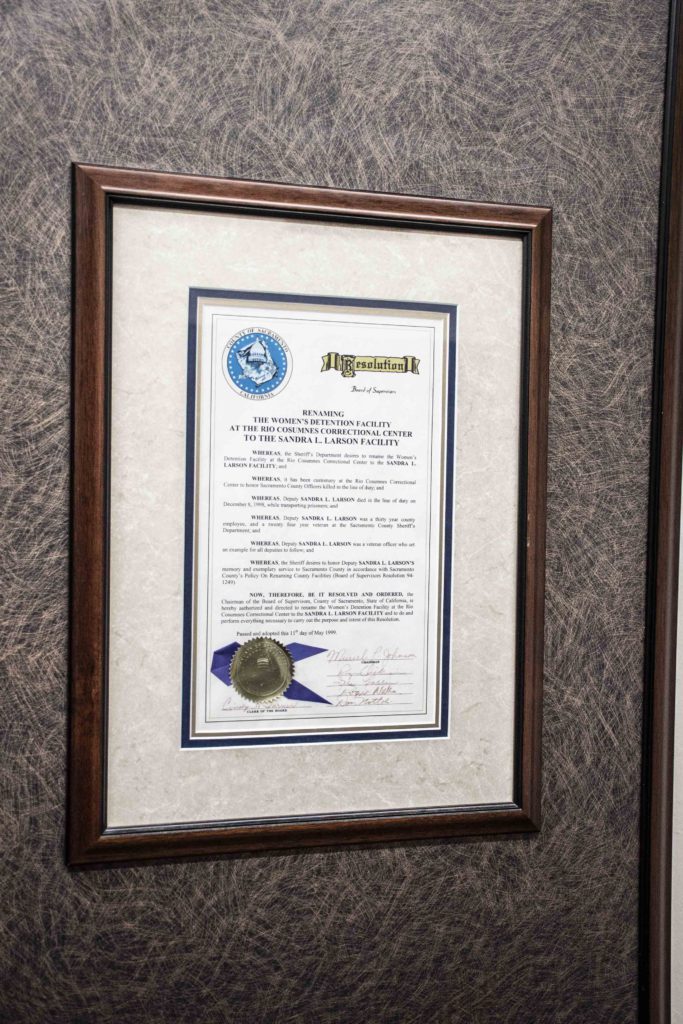 Grave Site
Sandy Larson was laid to rest in Grave 43, Row 5 in the Garden of Reverence at South East Lawn Cemetery located at 9198 East Stockton Boulevard in Elk Grove.