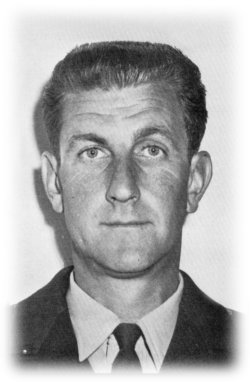 Sheriff's Deputy Stewart Baird, having completed an evening tour of duty at the Medical Detention Facility, proceeded to the place of business where his wife worked to assist her in closing the business and driving her home. As he waited, a man entered the business armed with a sawed-off rifle. The subject announced his intent to rob the establishment, ordered the cash register emptied at gunpoint, and demanded that Officer Baird and the other remaining patrons stay seated with their heads down.
Officer Baird confronted the suspect as he attempted to leave the business. During the physical altercation that ensued, Officer Baird drew his revolver and fired two shots as the robber accosted him. Although one of the bullets rendered a subsequent mortal wound to the suspect, it failed to incapacitate him immediately. The suspect attacked Officer Baird viciously, hitting him several times in the head and causing him to fall and strike his head. Officer Baird died within minutes of receiving his injuries.
The robber then fled, and on the sidewalk outside, he collapsed and subsequently died of his wounds. The suspect was identified as a parolee with a long and violent criminal history, including a previous arrest for murder.
California Peace Officer Memorial Foundation Monument
Stewart Baird's name can be seen on memorial plaque #11 on the California Peace Officers Memorial Foundation's bronze monument in downtown Sacramento. The monument is located on the West side of 10th Street, between N Street and Capitol Avenue, across the street from the West steps of the Capitol building.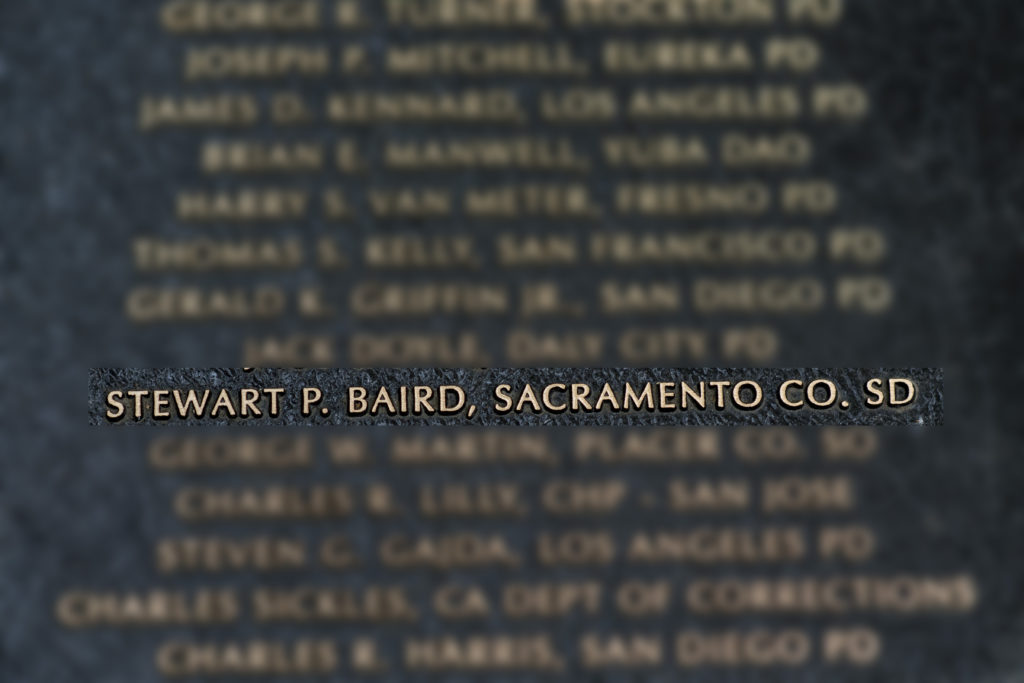 Sacramento Police/ Sheriff Memorial
A bollard dedicated to Stewart Baird can be seen at the Sacramento Police & Sheriff Memorial, located at 500 Arden Way in Sacramento.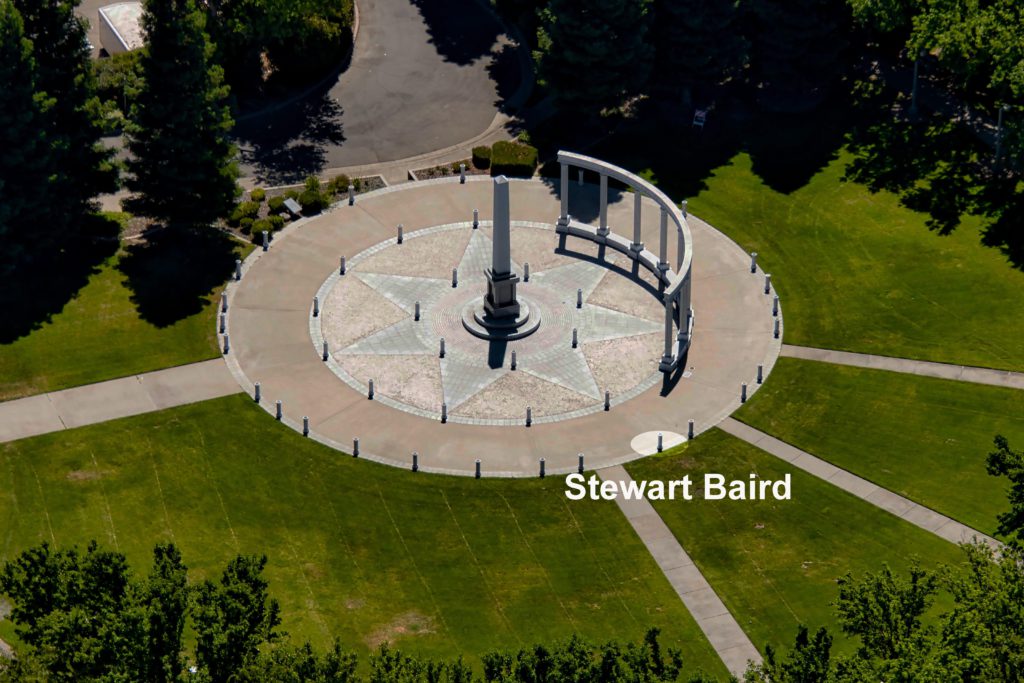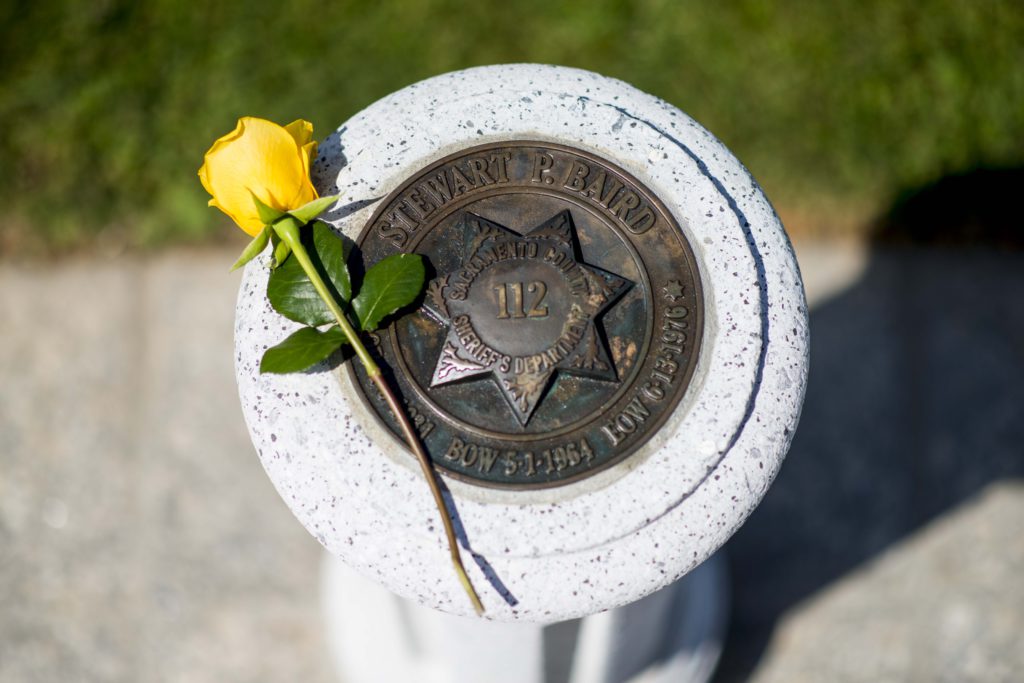 National Law Enforcement Officers Memorial, Washington., D.C.
The names of our fallen are engraved and can be seen at the National Law Enforcement Officers Memorial, located at 444 E St. NW in Washington, D.C.  It is updated every Spring in anticipation of National Police Week.  Stewart Baird's name can be seen on memorial panel 22-W: 5.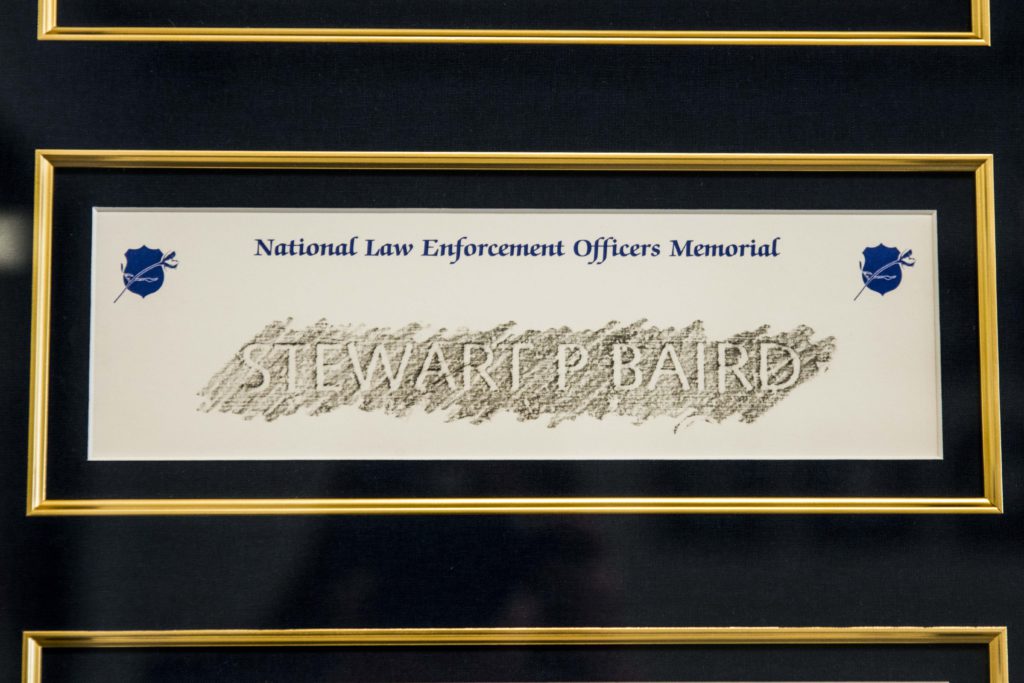 Academy Rose Garden
The Sacramento Sheriff Office's Memorial Rose Garden is located on the Academy grounds at 1000 Riverwalk Way in Carmichael.  Each of the fallen has a dedicated rose bush and memorial plaque. Stewart Baird also has a street within the Academy grounds named after him.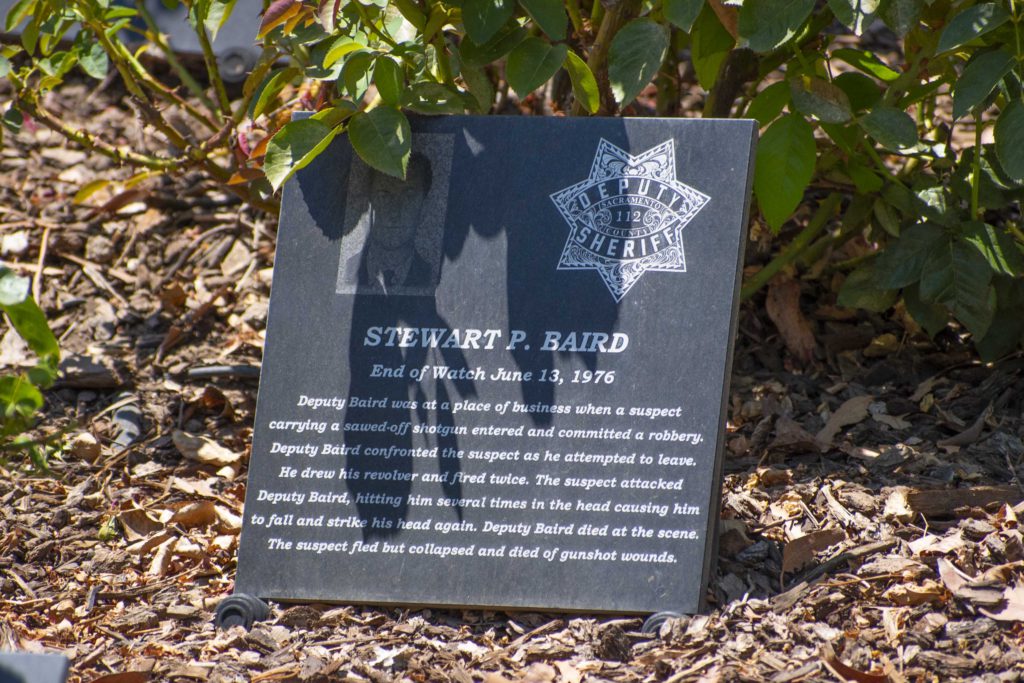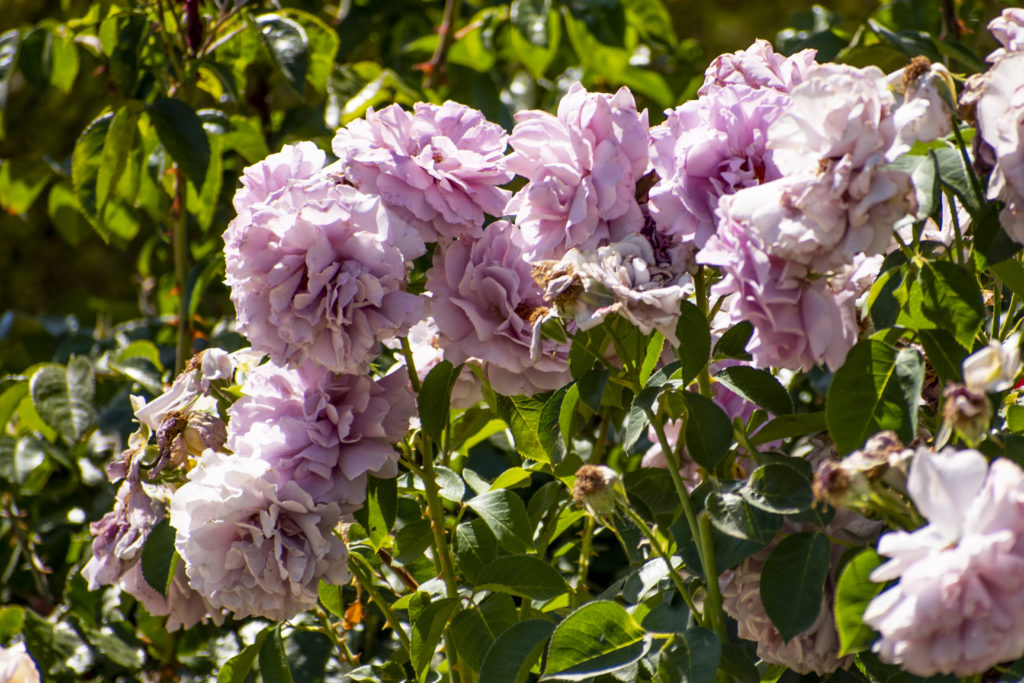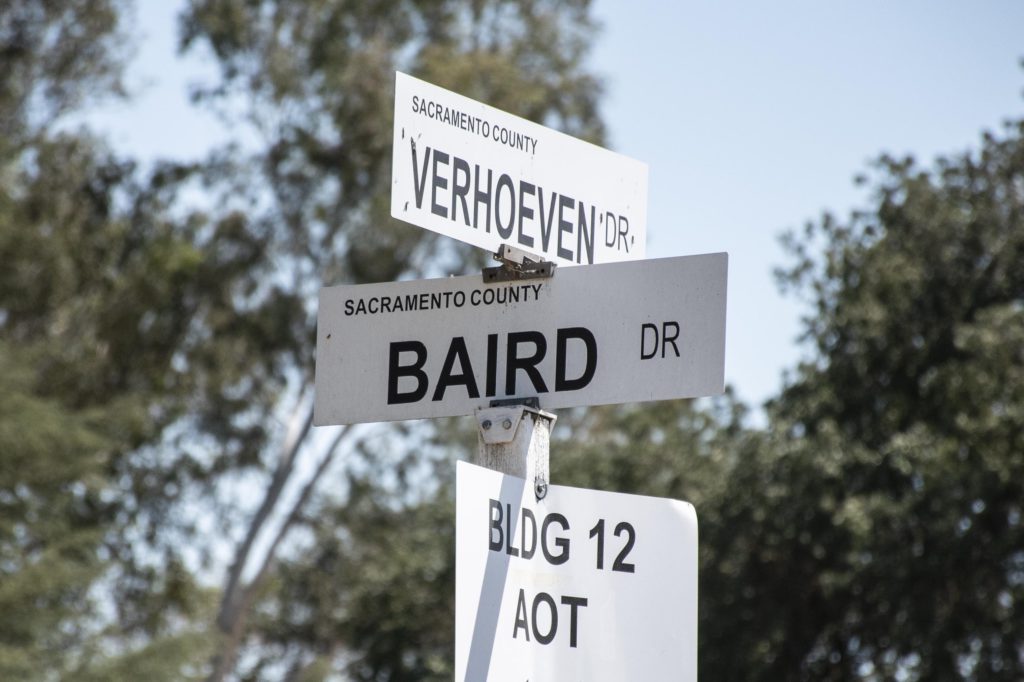 Rio Cosumnes Correctional Center
A memorial wall in the administrative area of the Rio Cosumnes Correctional Center bears a plaque honoring Stewart Baird.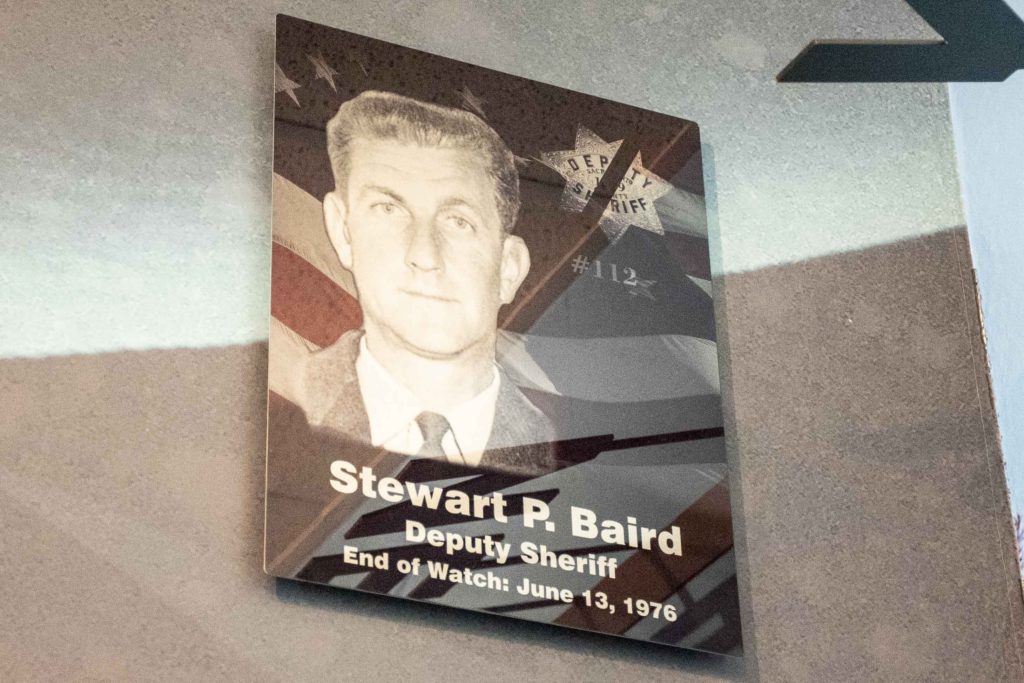 An additional memorial plaque honoring Stewart Baird can be seen in the briefing room, and the Stewart Baird Facility is named after him.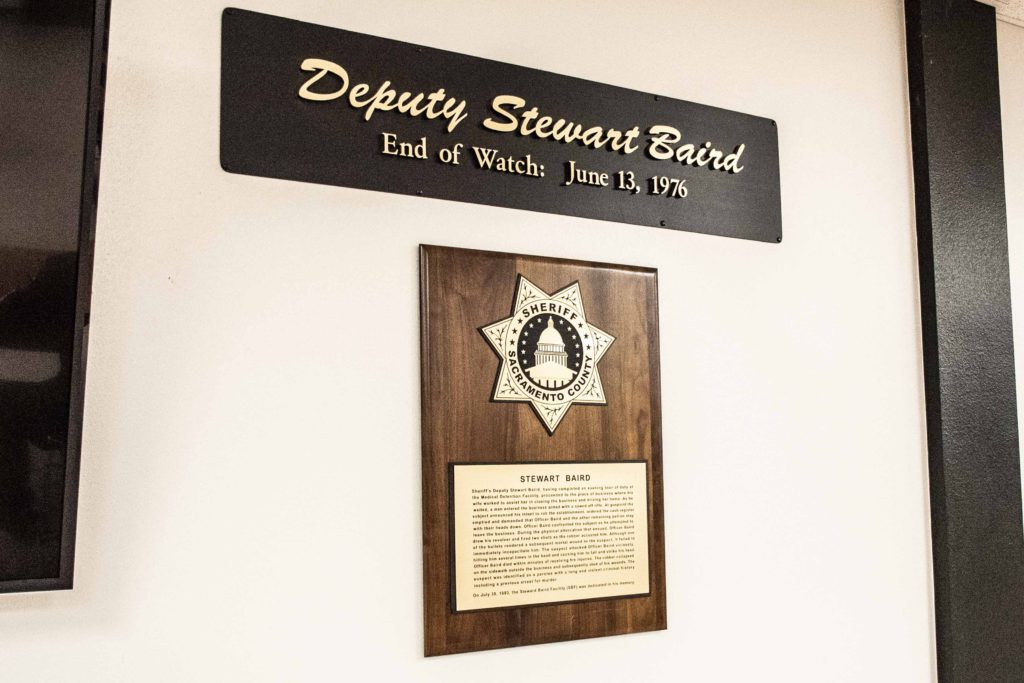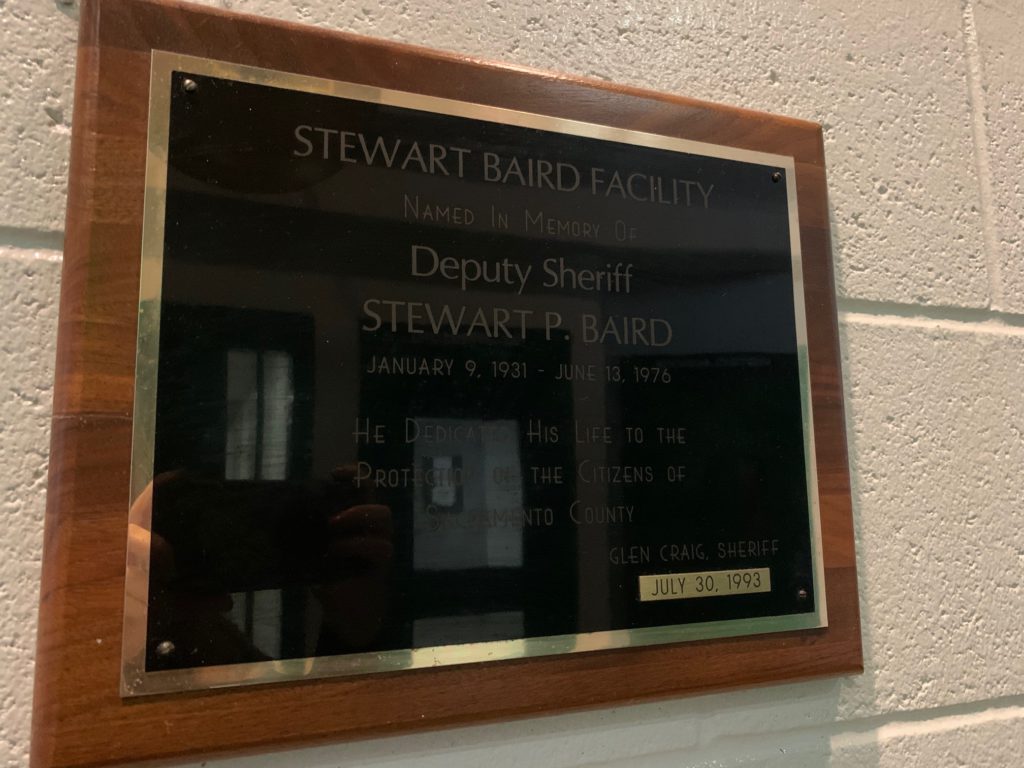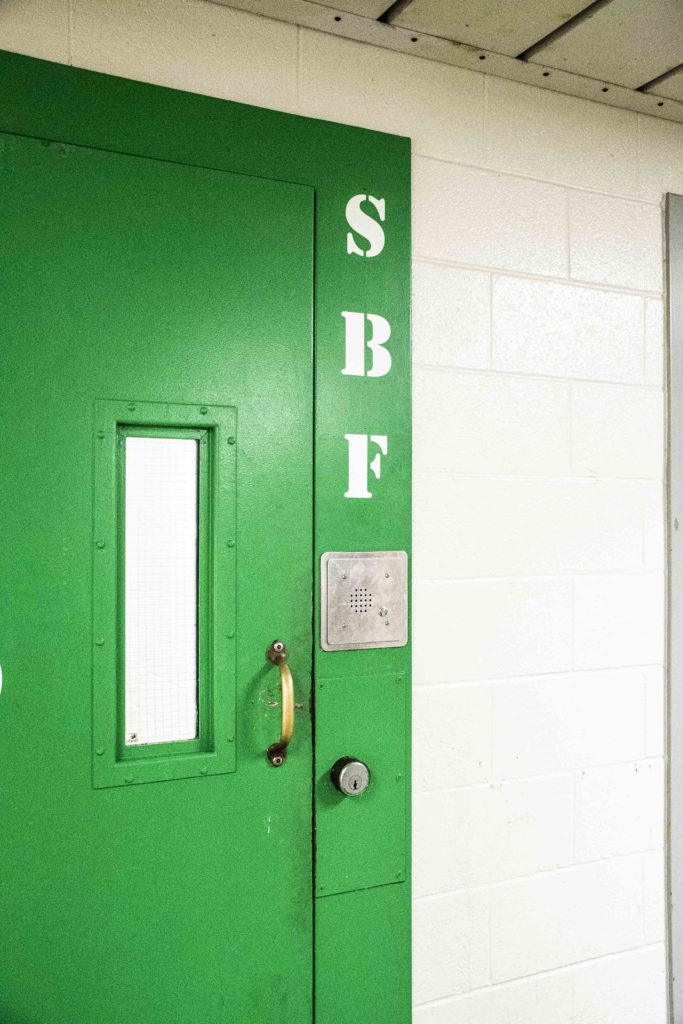 Grave Site
Stewart Baird was laid to rest in Grave 85, Row 14 in the Garden of Fountains in Mount Vernon, located at 8201 Greenback Lane in Fair Oaks.