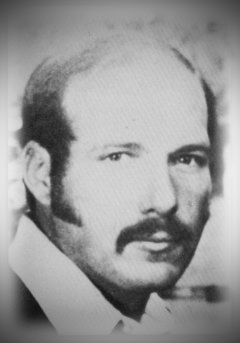 Christopher Boone was shot and killed while on a surveillance assignment at the residence of a female who had become the victim of a series of obscene and threatening telephone calls.
On the morning of October 25, 1979, the suspect called the woman while Detective Boone was present in the home. In addition to his threats, he made known his intent to confront her in the home that day. A short time later, the suspect arrived at the residence to carry out his threats.
When the suspect entered the home, Detective Boone identified himself and verbally placed the subject under arrest. The man attempted to run from the house but was caught by Boone at the front door. A violent struggle ensued, and Detective Boone was shot and mortally wounded.
A subsequent investigation concluded the suspect had entered the home intending to commit sexual assault, and as revealed by his prior threats, the woman's life was also in mortal danger.
Detective Boone was awarded the Sheriff's Department Medal of Valor posthumously for conspicuous bravery in the line of duty.
Christopher Boone's name can be seen on memorial plaque #14 on the California Peace Officers Memorial Foundation's bronze monument in downtown Sacramento. The monument is located on the West side of 10th Street, between N Street and Capitol Avenue, across the street from the West steps of the Capitol building.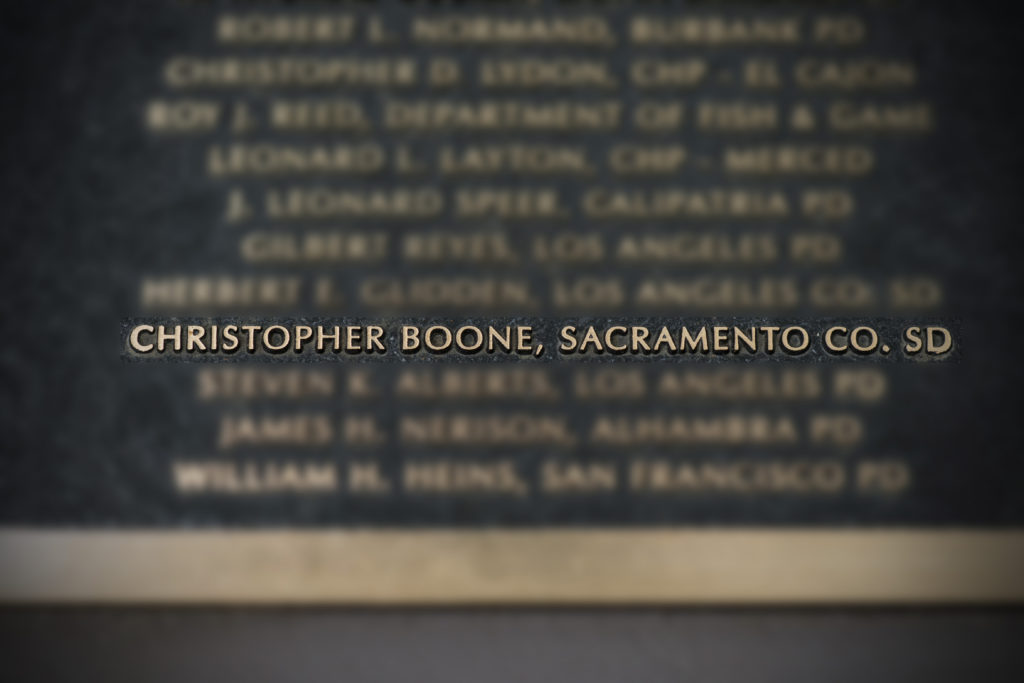 Sacramento Police/ Sheriff Memorial
A bollard dedicated to Christopher Boone can be seen at the Sacramento Police & Sheriff Memorial, located at 500 Arden Way in Sacramento.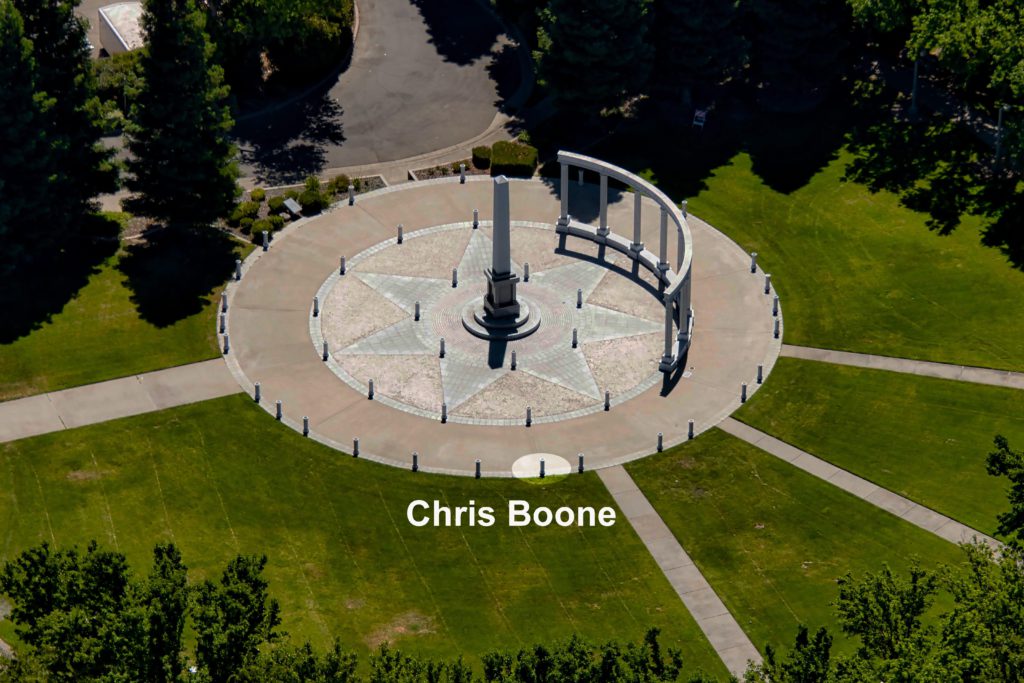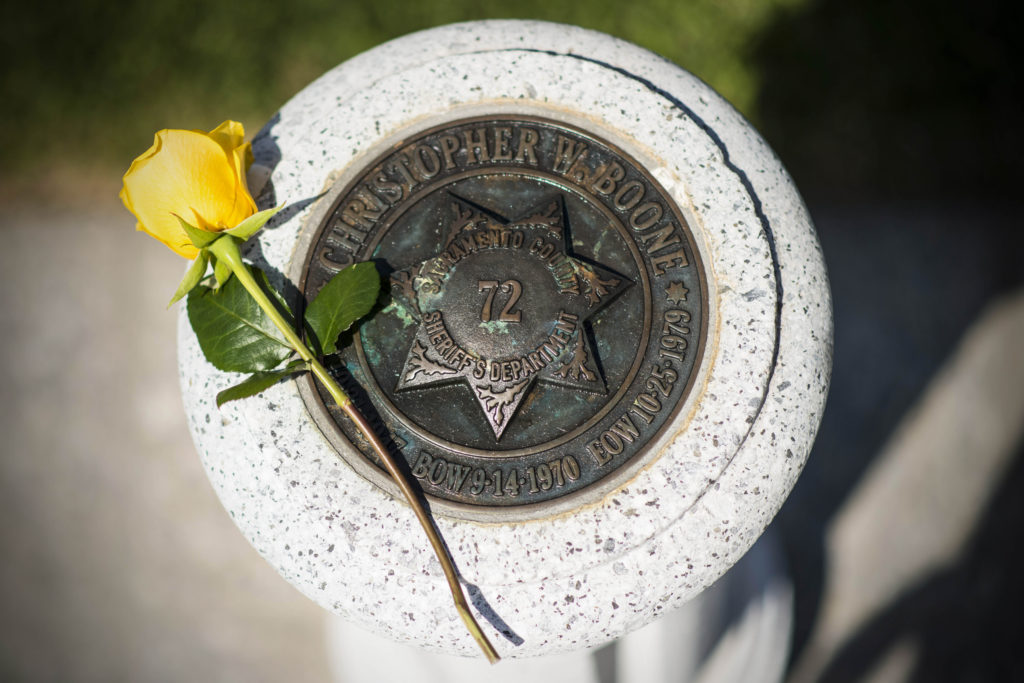 National Law Enforcement Officers Memorial, Washington., D.C.
The names of our fallen are engraved and can be seen at the National Law Enforcement Officers Memorial, located at 444 E St. NW in Washington, D.C.  It is updated every Spring in anticipation of National Police Week.  Christopher Boone's name can be seen on memorial panel 47-E: 2.
Academy Rose Garden
The Sacramento Sheriff Office's Memorial Rose Garden is located on the Academy grounds at 1000 Riverwalk Way in Carmichael.  Each of the fallen has a dedicated rose bush and memorial plaque.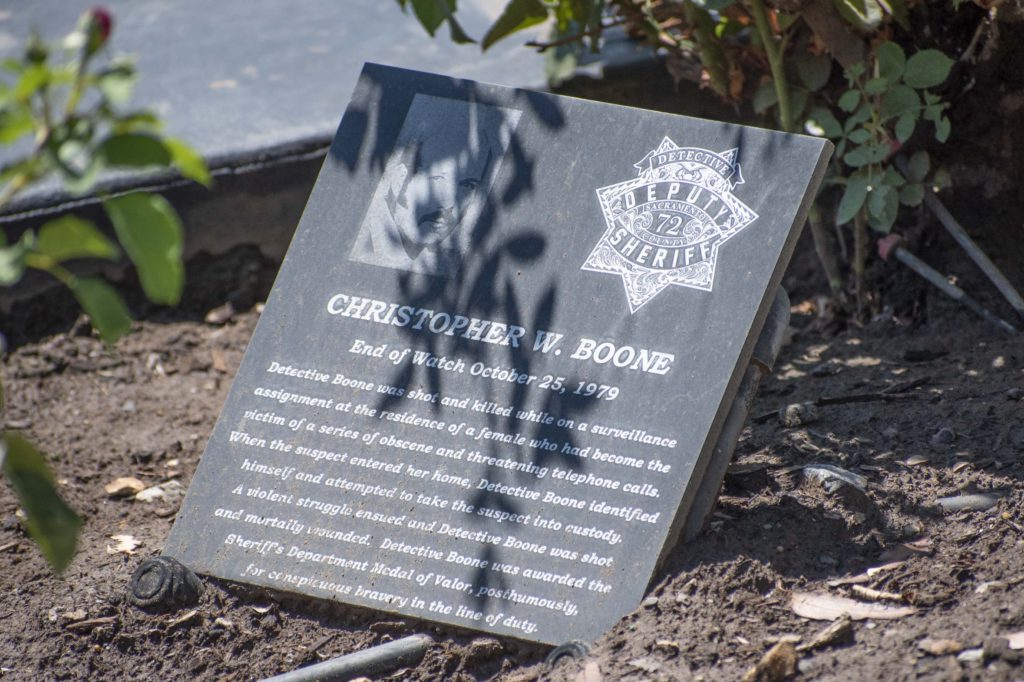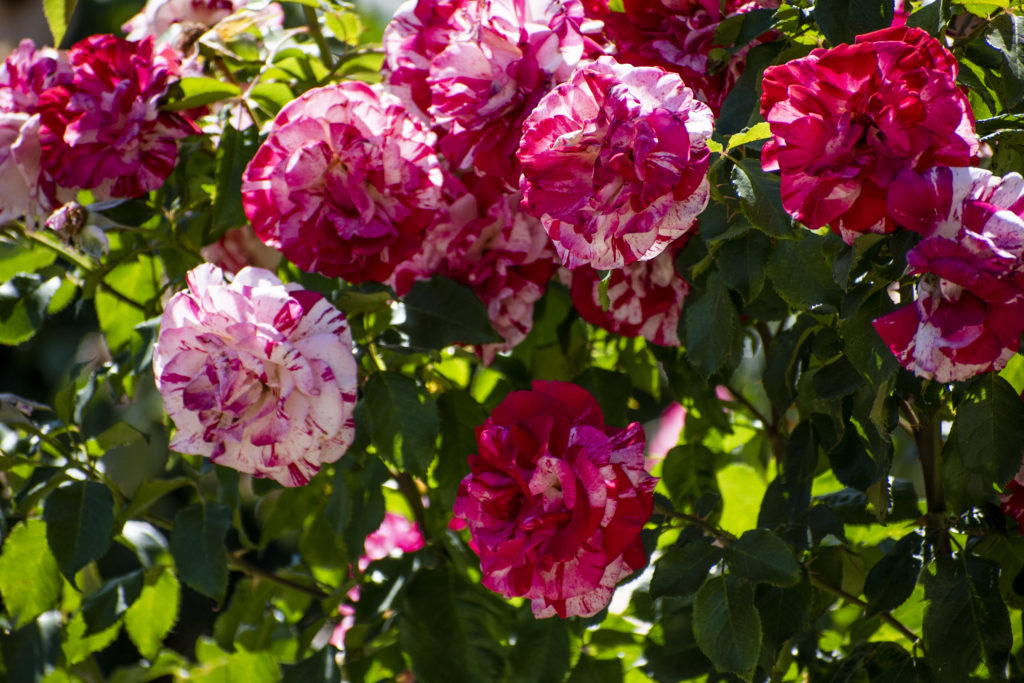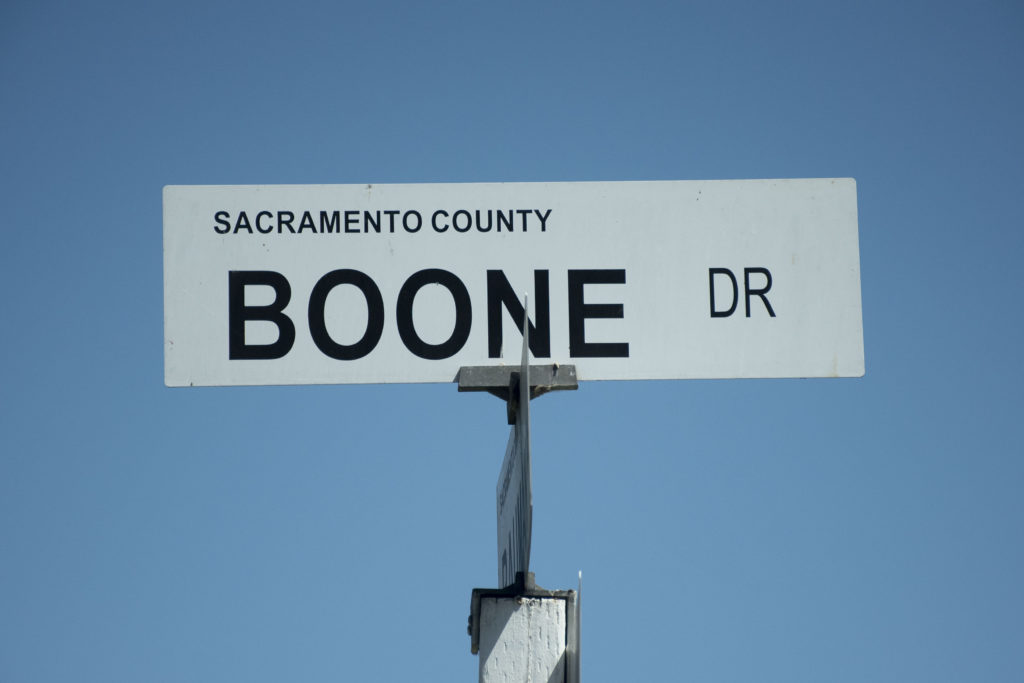 Rio Cosumnes Correctional Center
A memorial wall in the Rio Cosumnes Correctional Center administrative area bears a plaque honoring Christopher Boone.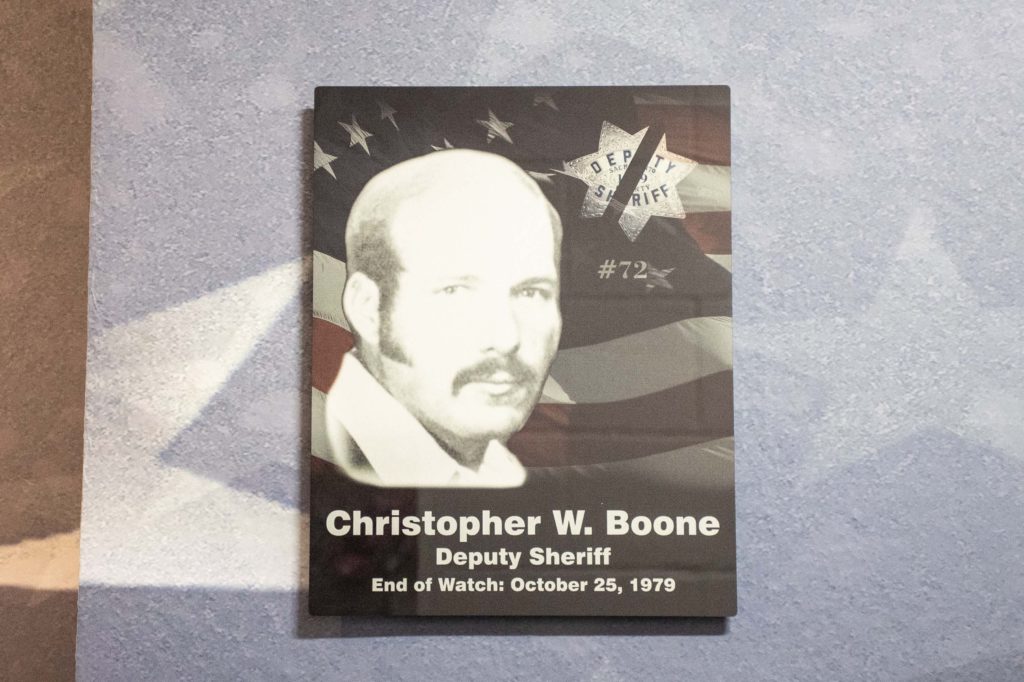 A memorial plaque honoring Chris can be seen in the briefing room, and the Christopher Boone Facility at RCCC is named in his honor.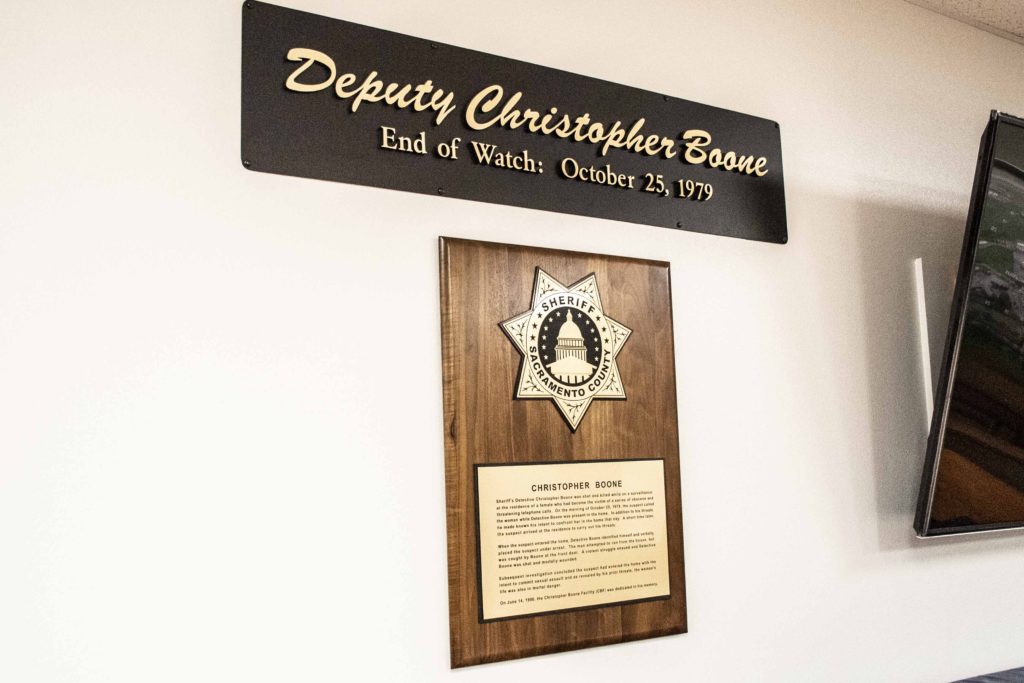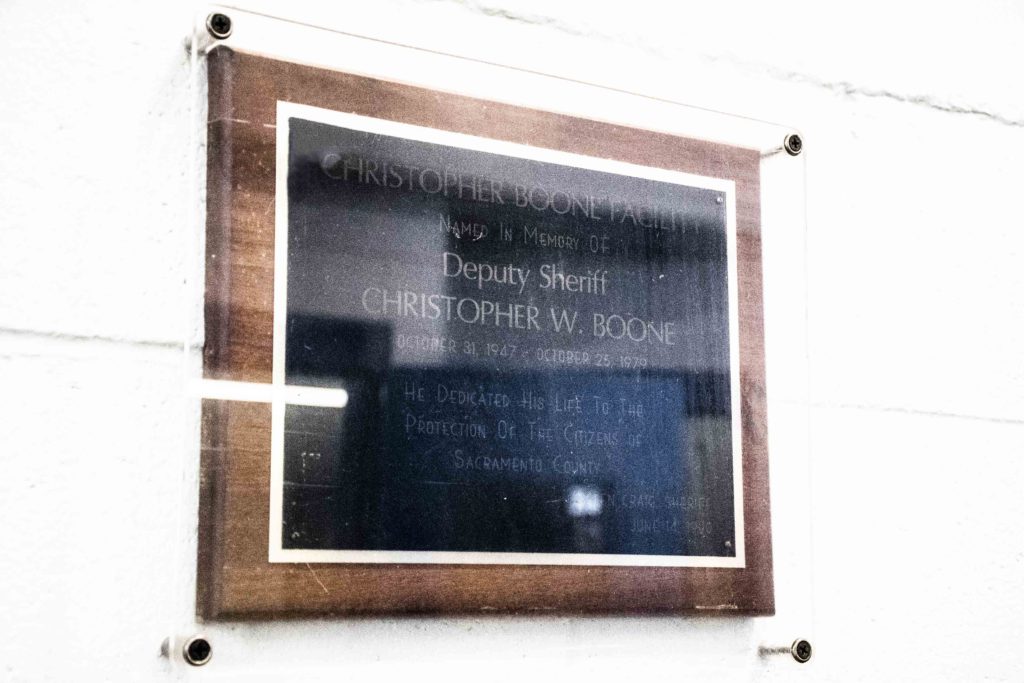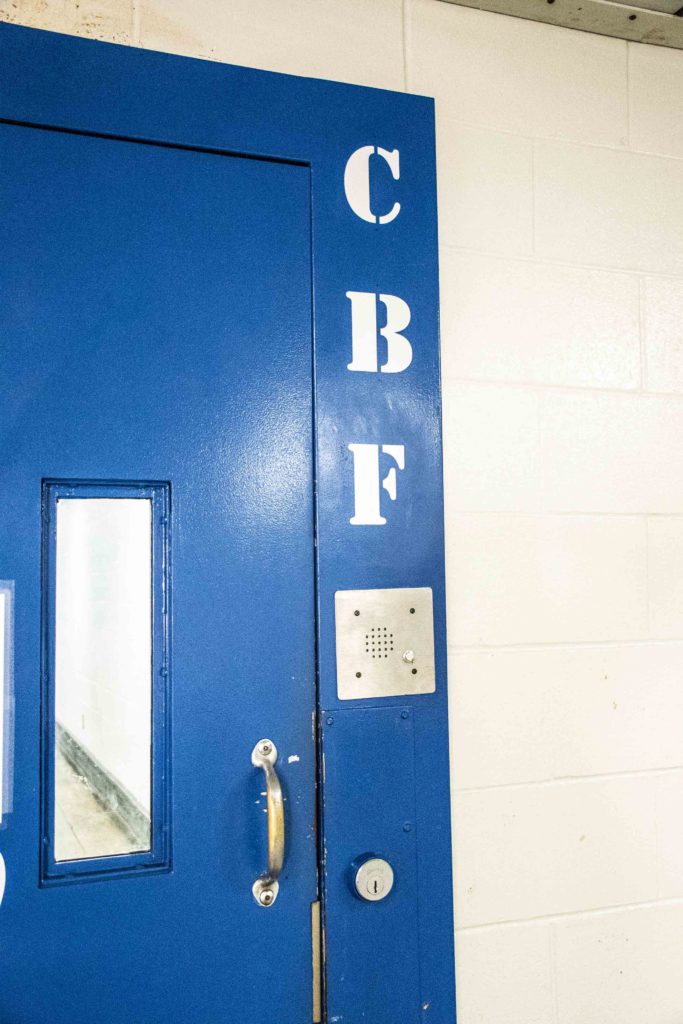 Grave Site
Christopher Boone was laid to rest in Grave 10, Row 21, in the Garden of Reverence in South East Lawn Memorial Park & Mortuary at 9189 East Stockton Boulevard in Sacramento.