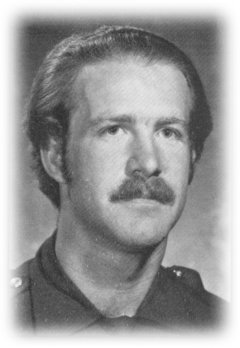 Detective Miller was leaving a north area establishment on January 2, 1983, when his brother-in-law, who had accompanied him, became involved in an altercation with two men in the parking lot. The two subjects got into their car, and while leaving the parking lot, the vehicle swerved and struck Miller's brother-in-law. In witnessing the incident, Detective Miller jumped into his pickup truck and chased the two men. He had witnessed the altercation, and when the vehicle struck his brother-in-law, perhaps causing serious injury or death, he believed he had been deliberately run over and pursued the potentially fleeing felons.
Detective Miller drove at a high rate of speed, following the two subjects. As he gained on the vehicle, he attempted to force it over to the side of the road slowly; however, Detective Miller's pickup hit the other car's rear, and the pickup left the road, hitting a power pole. Detective Miller was killed instantly in the crash.
Subsequent investigation determined that Miller's brother-in-law was struck accidentally, causing minor injuries.
California Peace Officer Memorial Foundation Monument
David Miller's name can be seen on memorial plaque #15 on the California Peace Officers Memorial Foundation's bronze monument in downtown Sacramento. The monument is located on the West side of 10th Street, between N Street and Capitol Avenue, across the street from the West steps of the Capitol building.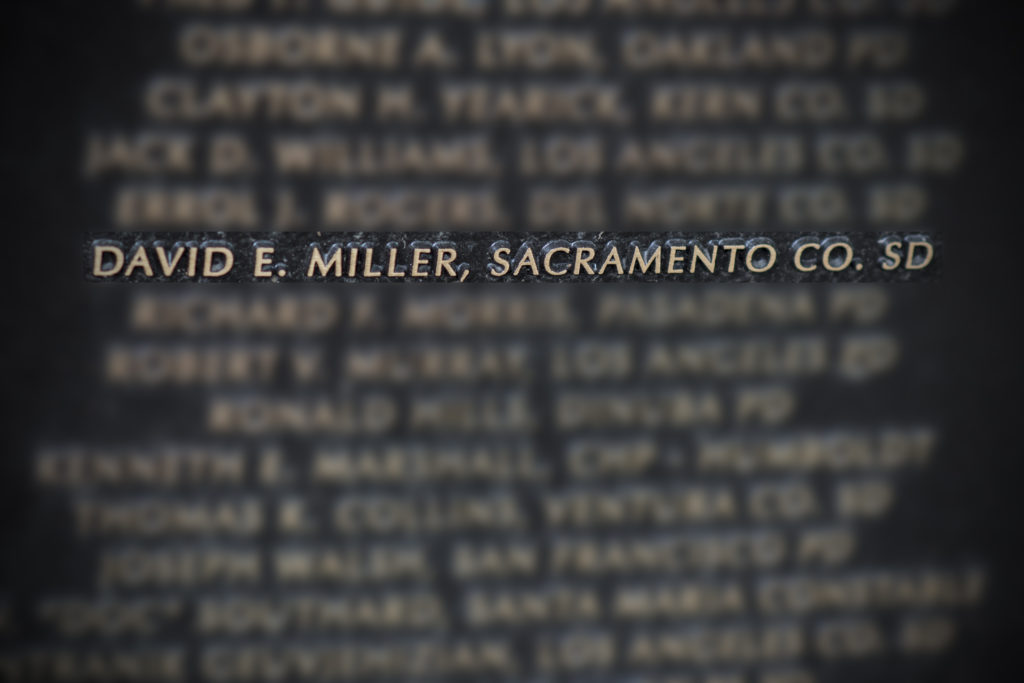 Sacramento Police/ Sheriff Memorial
A bollard dedicated to David Miller can be seen at the Sacramento Police & Sheriff Memorial at 500 Arden Way in Sacramento.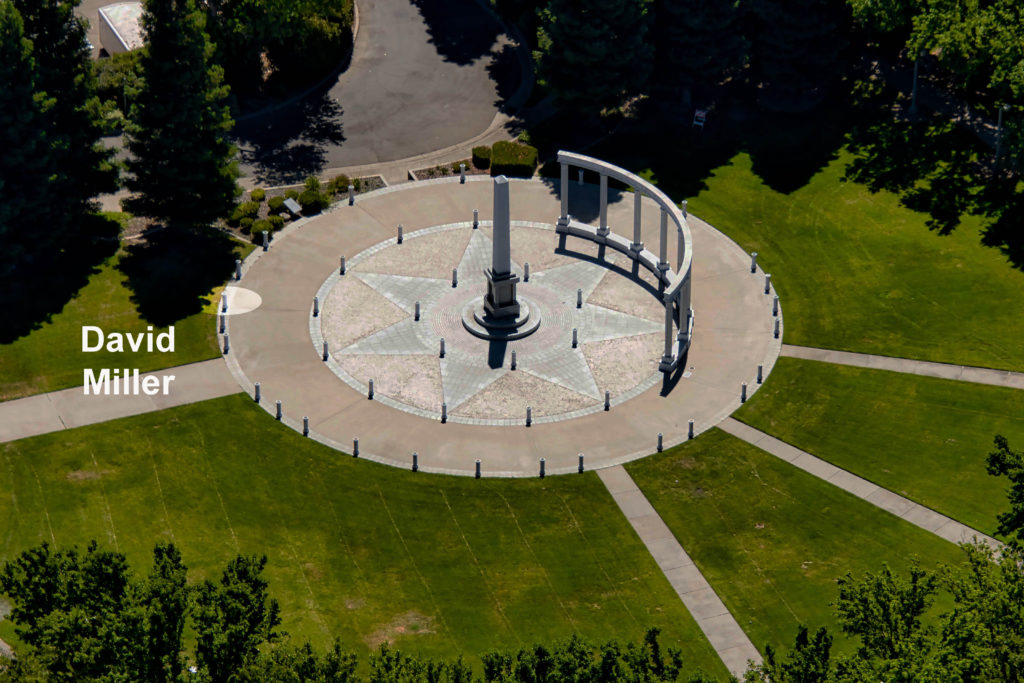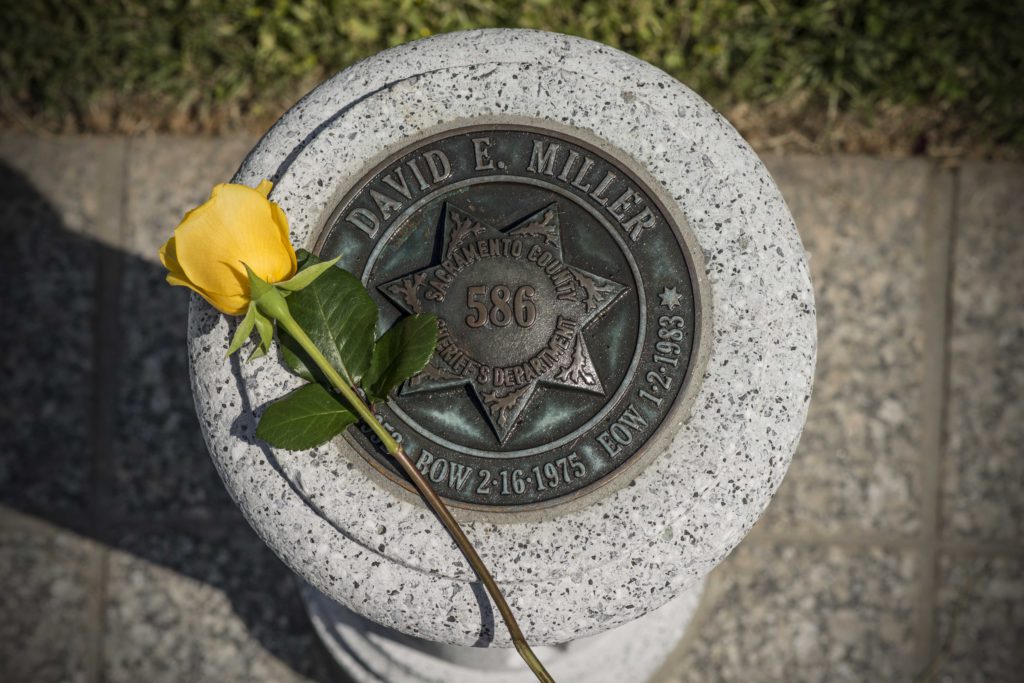 National Law Enforcement Officers Memorial, Washington., D.C.
The names of our fallen are engraved and can be seen at the National Law Enforcement Officers Memorial, located at 444 E St. NW in Washington, D.C.  It is updated every Spring in anticipation of National Police Week.  David Miller's name can be seen on memorial panel 14-W: 8.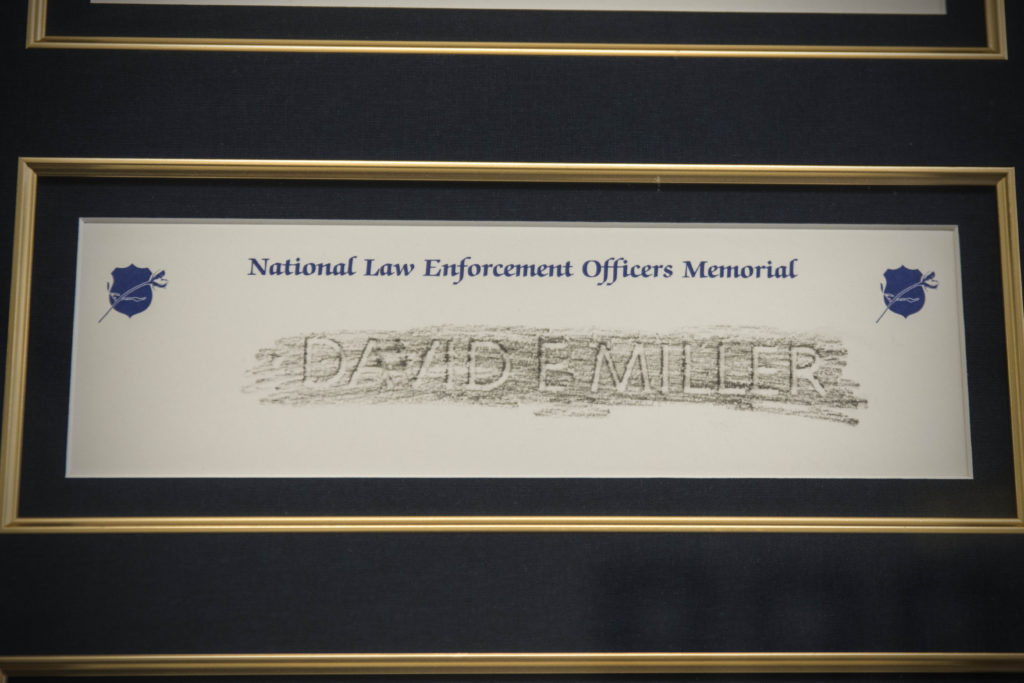 Academy Rose Garden
The Sacramento Sheriff Office's Memorial Rose Garden is located on the Academy grounds at 1000 Riverwalk Way in Carmichael.  Each of the fallen has a dedicated rose bush and memorial plaque.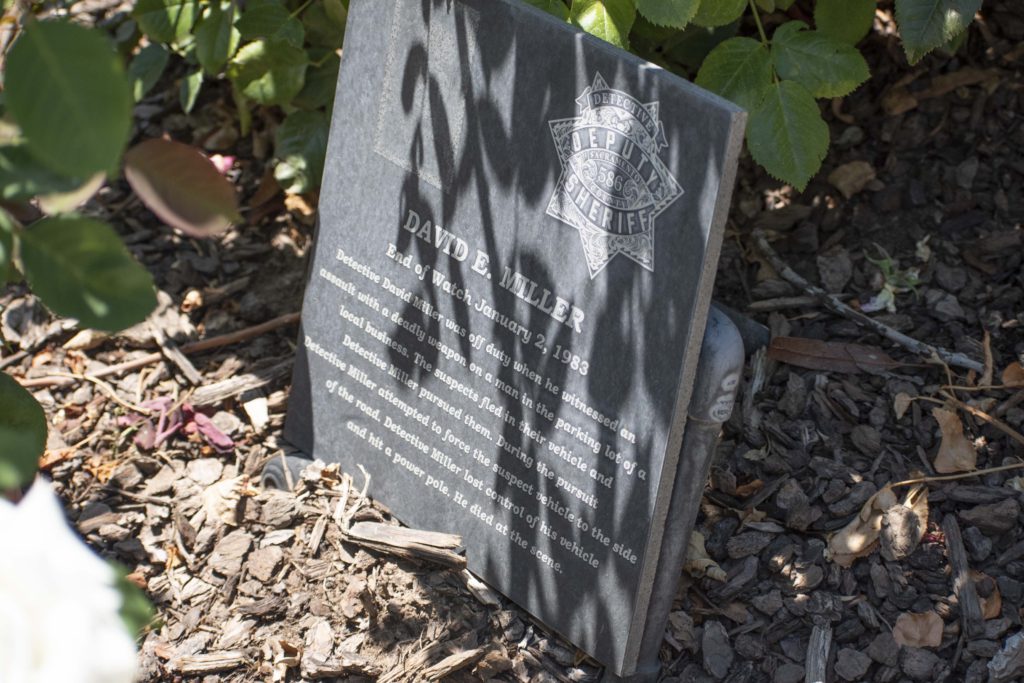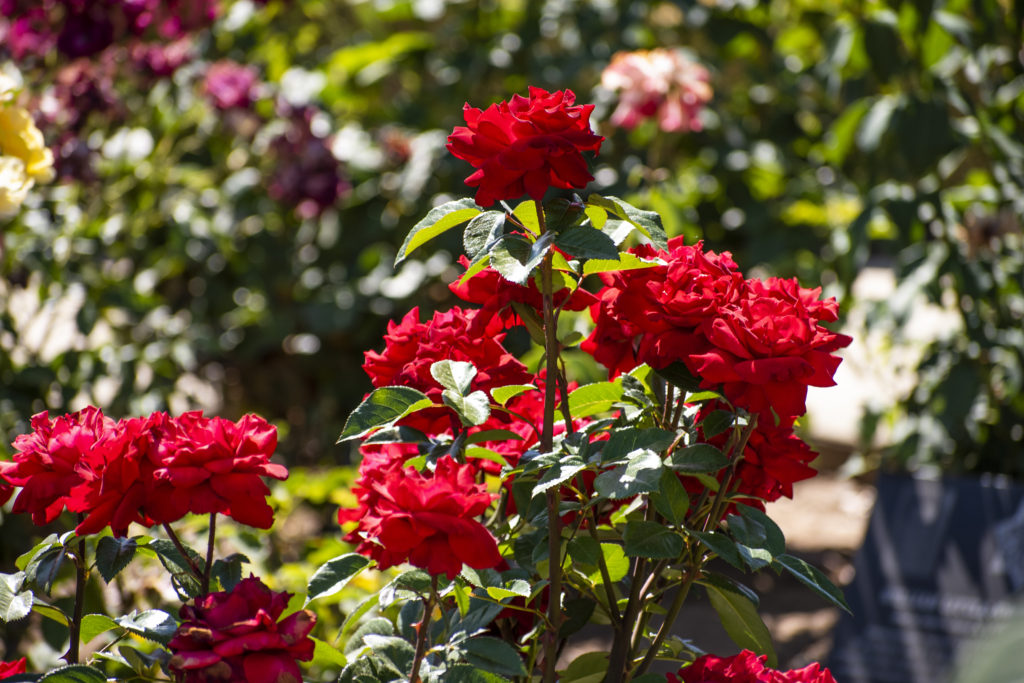 Rio Cosumnes Correctional Center
A memorial wall in the administrative area of the Rio Cosumnes Correctional Center bears a plaque honoring David Miller.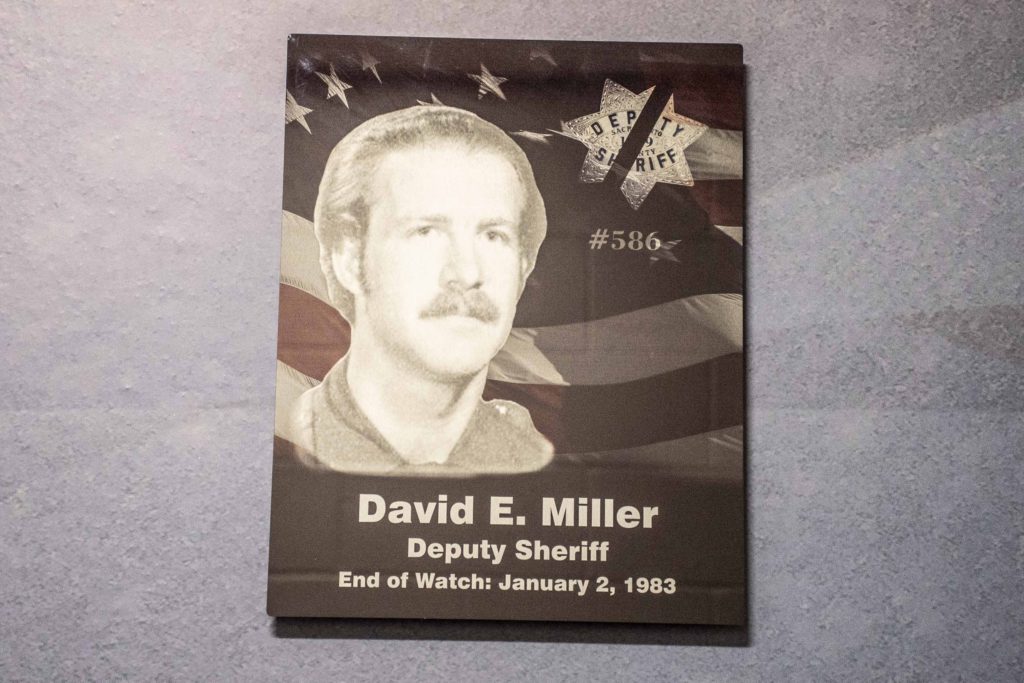 Grave Site
David Miller was laid to rest in Grave 50, Row 20, in the Court of Honor North at Mount Vernon Memorial Park, located at 8201 Greenback Lane in Fair Oaks.