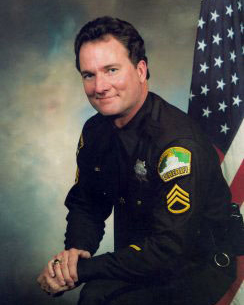 The community of Rancho Cordova had experienced several armed robberies in early January 1988. On January 20th, a fast-food restaurant on Folsom Boulevard was robbed by a gun-toting suspect. On January 21st, Sergeant Richard Deffner was commanding the Sheriff Department's Special Enforcement Detail (SED) Gold Team in an all-day search in an attempt to locate the violent robbery suspect. At approximately 2:15 p.m., officers spotted the suspect's car and gave chase. The suspect crashed his car into a fence and ran from his vehicle while firing shots at the pursuing officers. The suspect disappeared into the neighborhood. An intensive search began by officers, assisted by SSD K-9 and Sheriff's Department air assets. An eight-block perimeter was established, and a house-by-house search continued until it was terminated because of darkness. Several hours later, another direct confrontation occurred between the suspect and officers when he was seen hiding in a garage. He again fired at officers and fled to a public storage area near a large apartment complex.
A perimeter was quickly established, and the Gold Team was again called and assigned the responsibility of searching within the area where the suspect was believed to be hiding. Sergeant Deffner realized that if the suspect was on the roof of the apartment complex, he would have a definite advantage over the officers below who were attempting to arrest him. Sergeant Deffner made the decision to search the roof with two of his team members. While on the roof, the officers heard noises in a yard below. As Sergeant Deffner peered over the edge of the roof, he was shot in the face by the suspect. Sergeant Deffner died that night, making the ultimate and final sacrifice for his community and fellow officers.
Later, as the suspect tried to escape, he was shot and killed by officers. Sergeant Richard Deffner was awarded the Medal of Valor posthumously for conspicuous bravery above and beyond the call of duty. The gymnasium at the Sheriff's Training Academy is dedicated and named for Sergeant Richard E. Deffner, who is buried at Mount Vernon Memorial Park on Greenback Lane.
California Peace Officer Memorial Foundation Monument
Richard Deffner's name can be seen on memorial plaque #4 on the California Peace Officers Memorial Foundation's bronze monument in downtown Sacramento. The monument is located on the West side of 10th Street, between N Street and Capitol Avenue, across the street from the West steps of the Capitol building.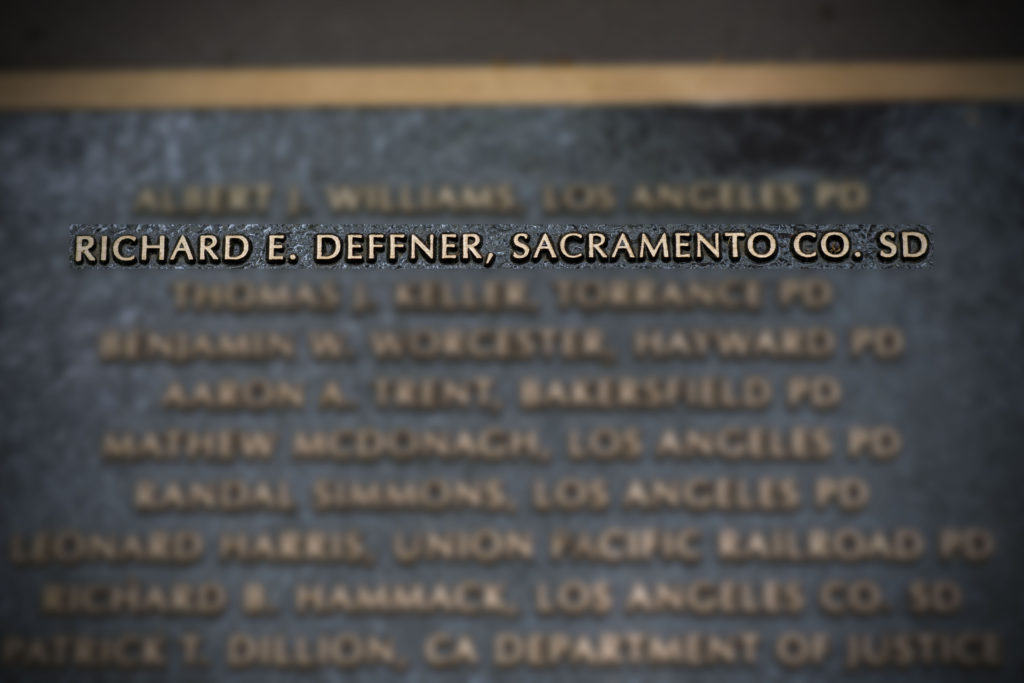 Sacramento Police/ Sheriff Memorial
A bollard dedicated to Richard Deffner can be seen at the Sacramento Police & Sheriff Memorial at 500 Arden Way in Sacramento.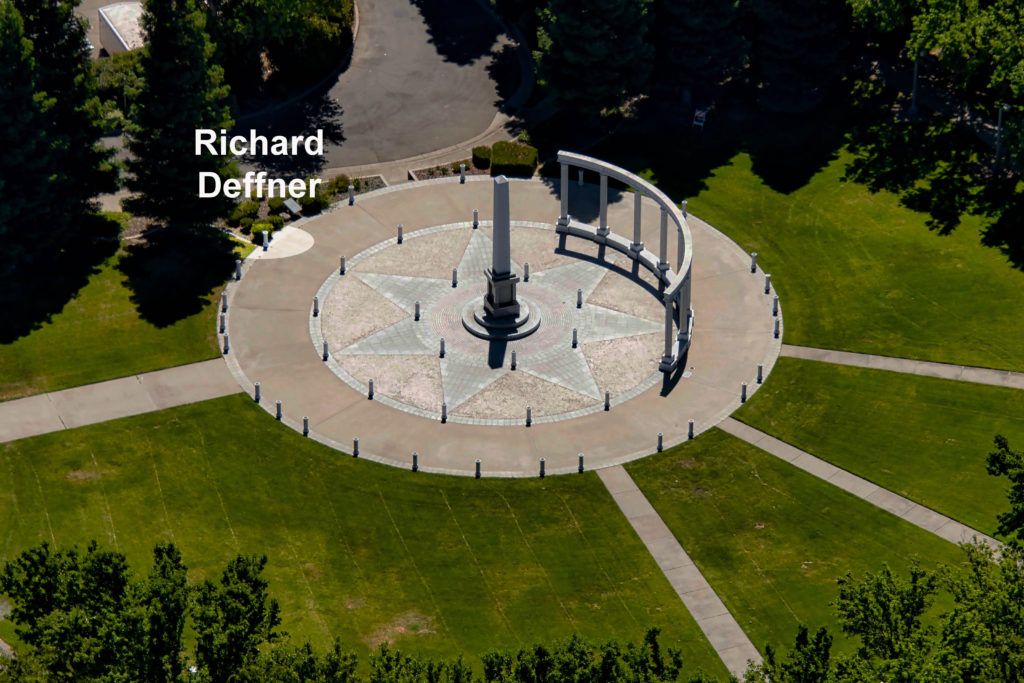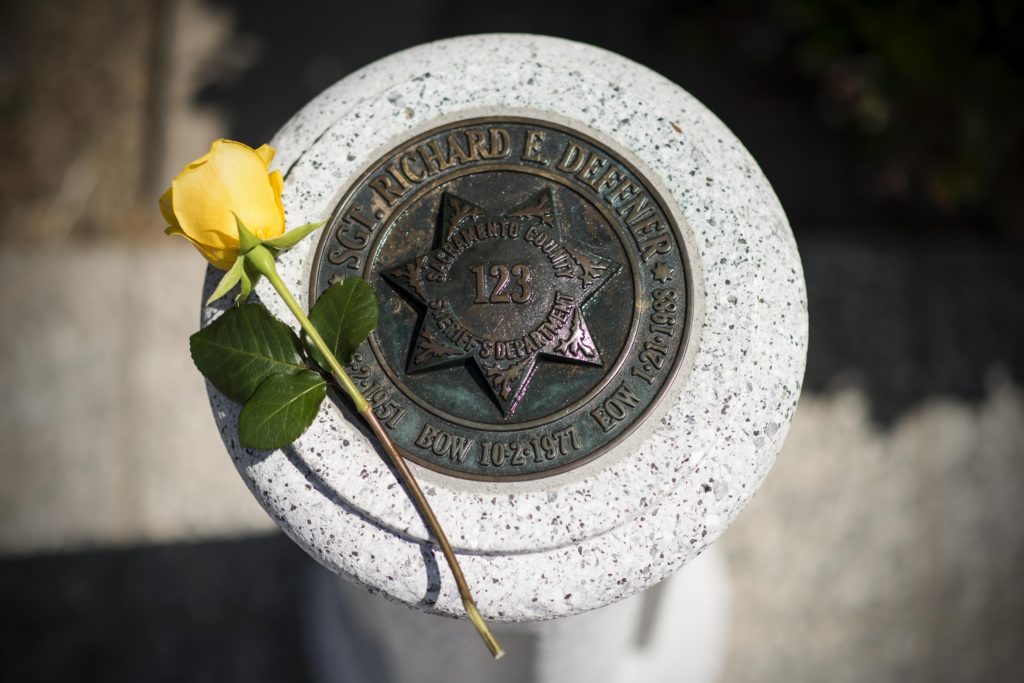 National Law Enforcement Officers Memorial, Washington., D.C.
The names of our fallen are engraved and can be seen at the National Law Enforcement Officers Memorial, located at 444 E St. NW in Washington, D.C. It is updated every Spring in anticipation of National Police Week. Richard Deffner's name can be seen on memorial panel 10-W: 3.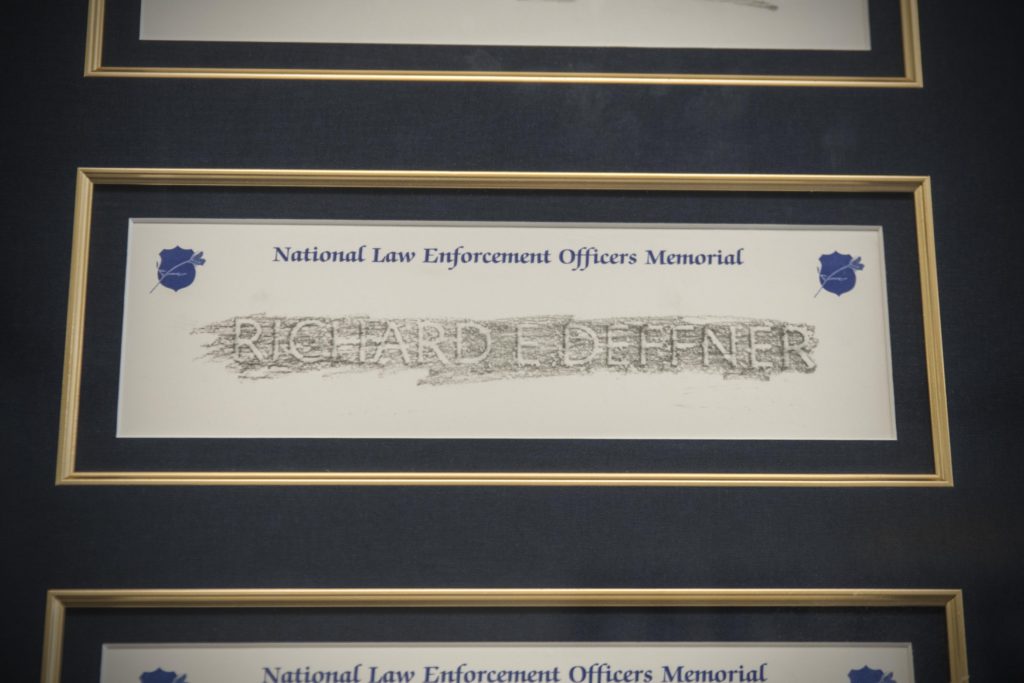 Academy Rose Garden
The Sacramento Sheriff Office's Memorial Rose Garden is located on the Academy grounds at 1000 Riverwalk Way in Carmichael. Each of the fallen has a dedicated rose bush and memorial plaque. The Richard Deffner Gym at the Academy features a tribute area to him in the lobby area, including framed photos and his vest.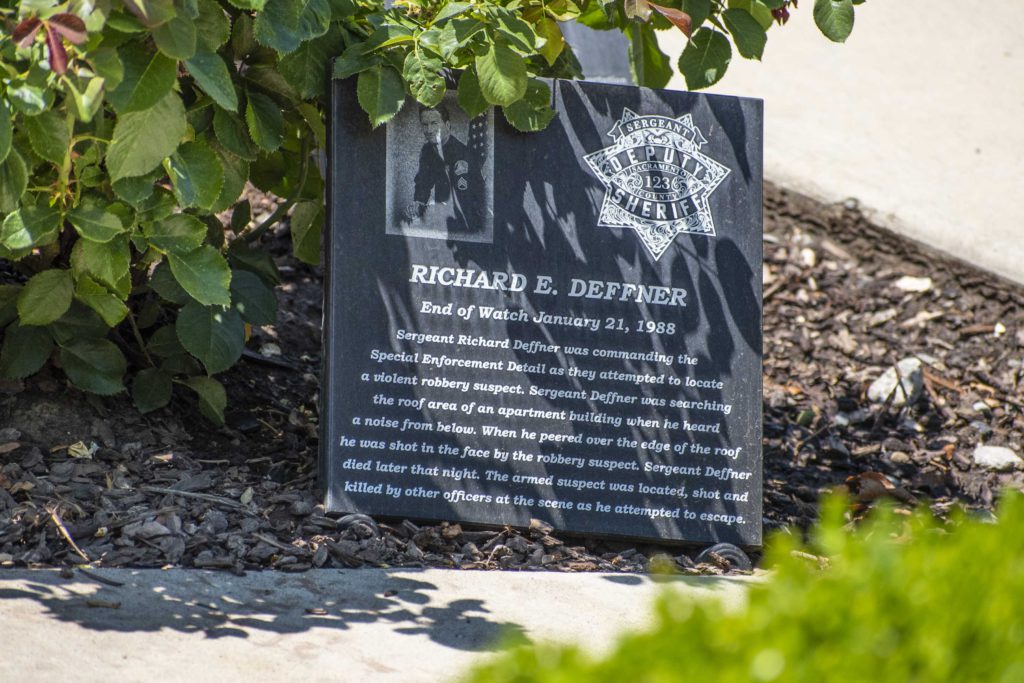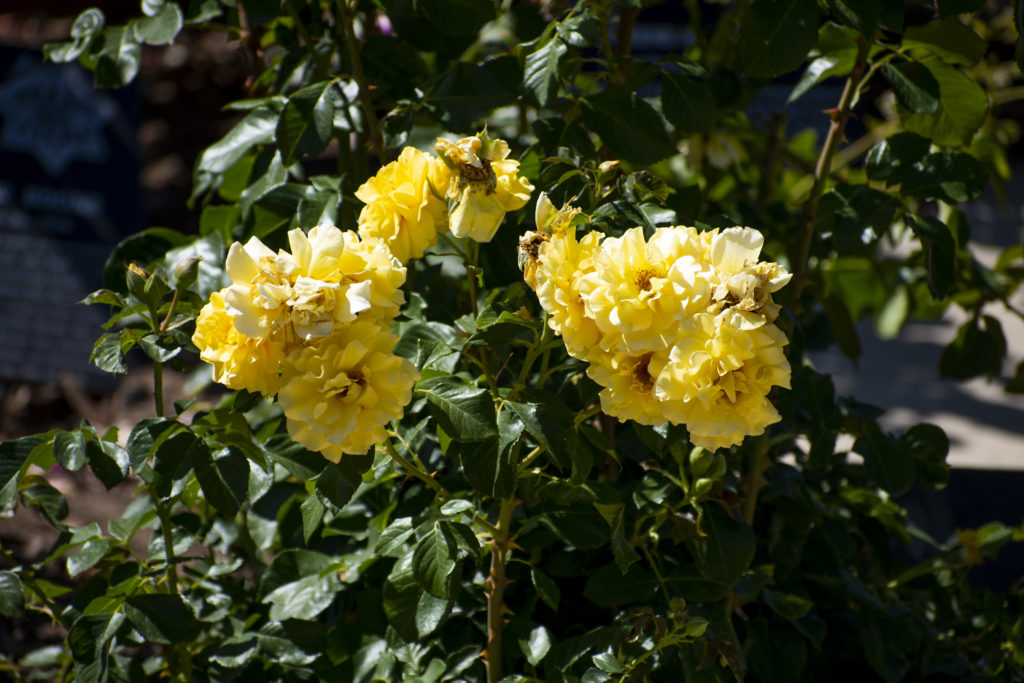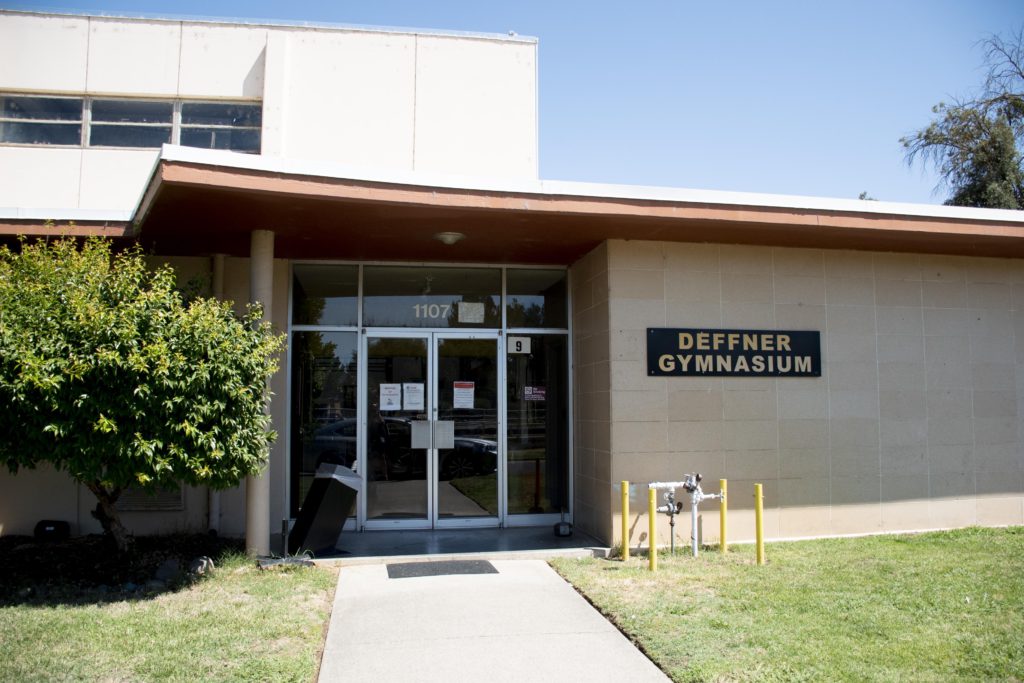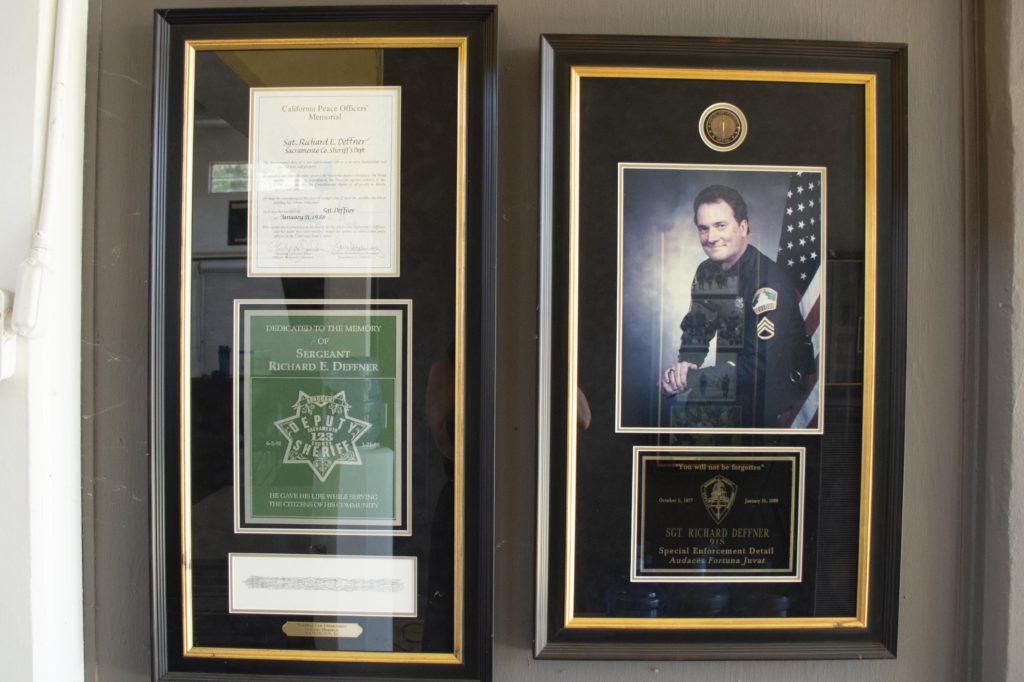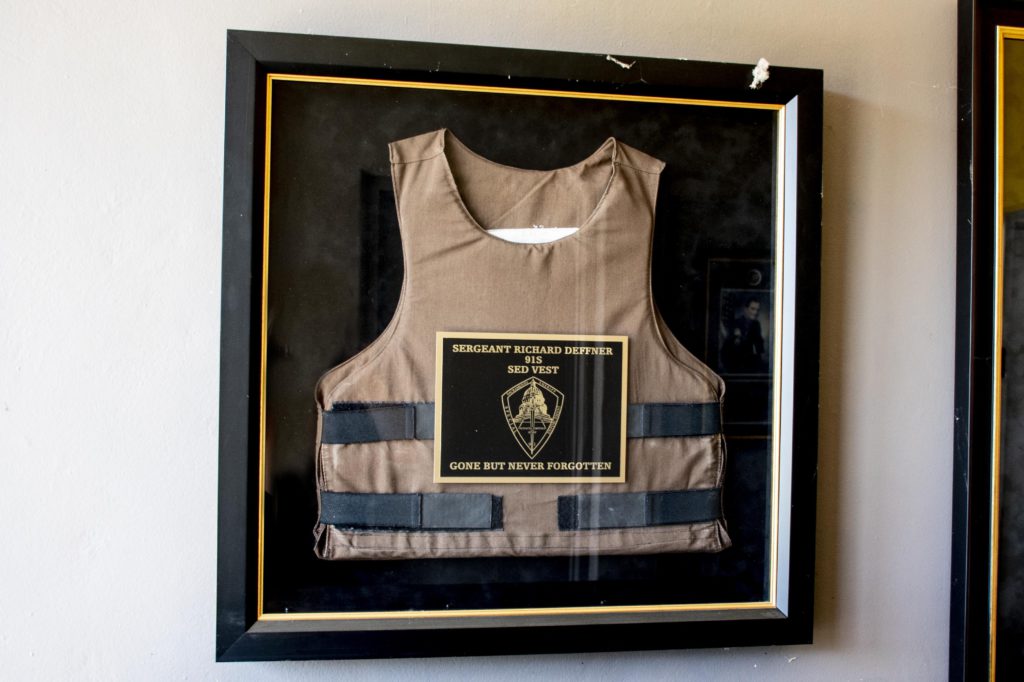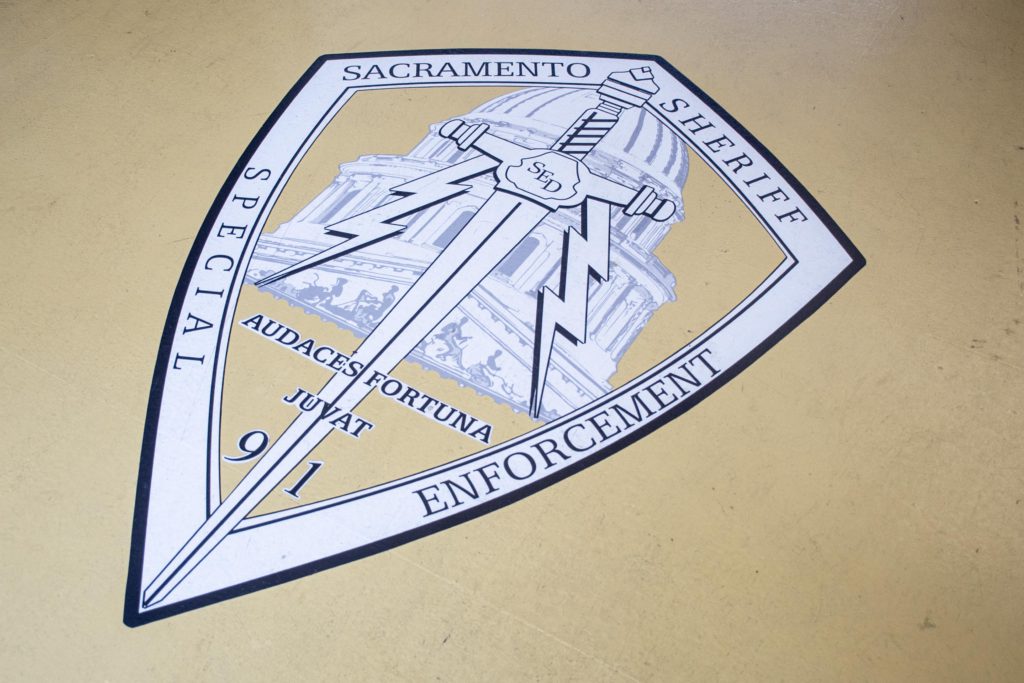 Rio Cosumnes Correctional Center
A memorial wall in the administrative area of the Rio Cosumnes Correctional Center bears a plaque honoring Richard Deffner.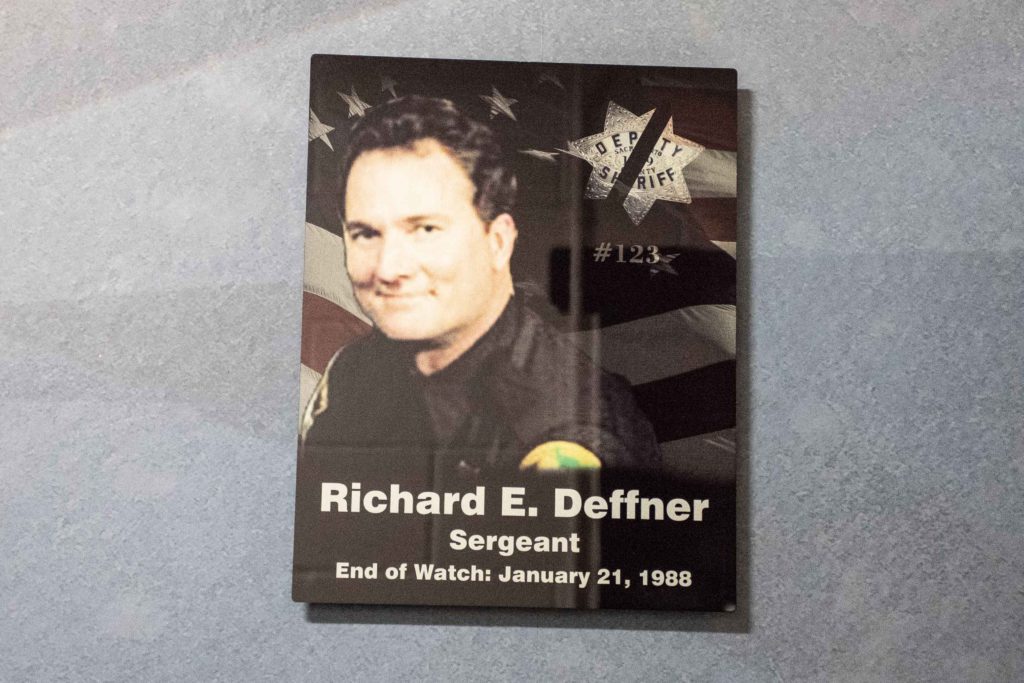 White Rock Community Park, Rancho Cordova
White Rock Community Park in Rancho Cordova has an area designated as "Deffner Memorial Grove." Within this grove is a large rock bearing a plaque honoring Sgt. Deffner's sacrifice for his community. White Rock Community Park is located at 10488 White Rock Road in Rancho Cordova.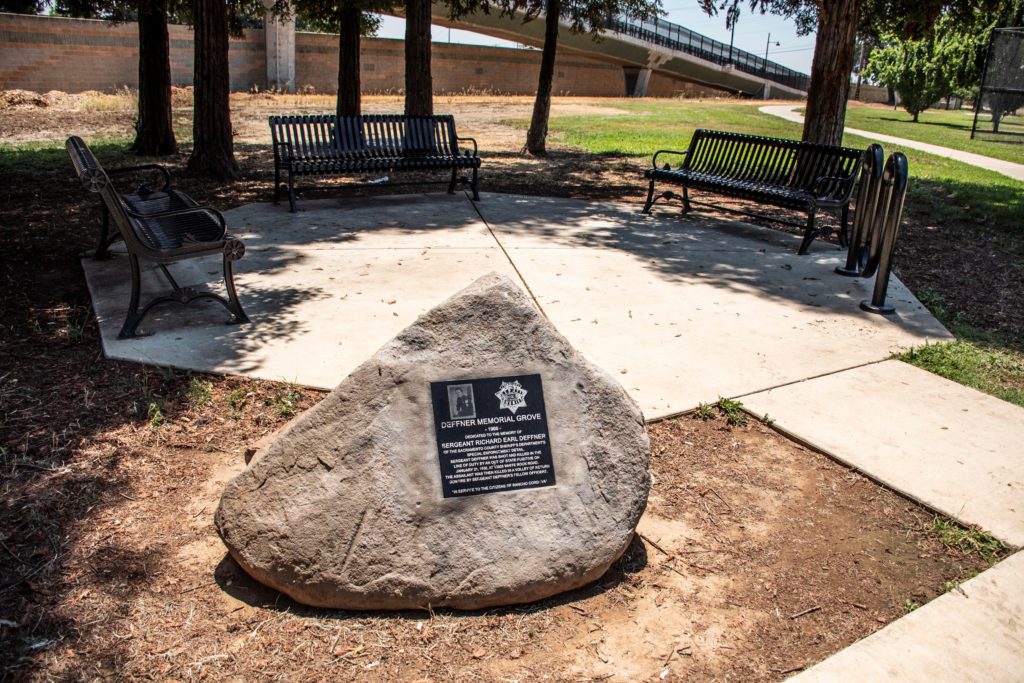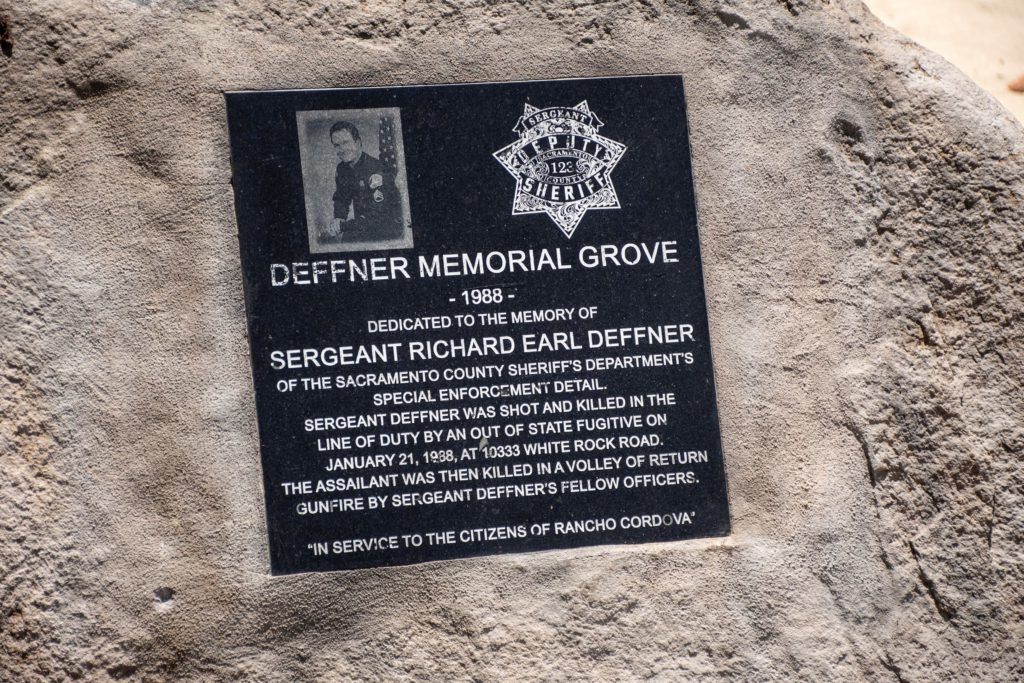 Grave Site
Richard Deffner was laid to rest in Grave 62, Row 82, in the Garden of Hope North at Mount Vernon Cemetery, located at 8201 Greenback Lane in Fair Oaks.