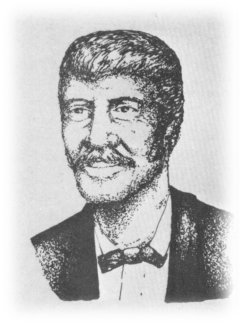 Joseph McKinney, the first elected Sheriff in Sacramento County government, was the first peace officer slain in the line of duty in Sacramento County.

Sheriff McKinney, a young man in his early 20's, lived in the gold rush fever days of the early west — an era burdened with a myriad of law and order problems. An epidemic known as "squatters riots" developed throughout the west and Sacramento was no exception. It was during a confrontation to oust land illegally seized by squatters that McKinney became Sacramento County's first law enforcement member to be slain in the line of duty.

Several confrontations took place between Sacramento government officials and squatters with heavy casualties on both sides during the summer of 1850. Following the funeral of the City Assessor who was slain during a battle in a house on Second Street on August 15, 1850, Sheriff McKinney, who narrowly escaped the barrage of bullets the day before, rounded up twenty deputies and rode to Brighton, a settlement several miles outside of Sacramento, where squatters had barricaded themselves in a house. As the Sheriff and his deputies entered the house, the Sheriff ordered the armed squatters to lay down their weapons. A volley of gunfire erupted, killing the young sheriff who stood in the foreground of the confrontation.

Sheriff McKinney was buried in the Sacramento City Cemetery following services with full honors at Sutter's Fort.
California Peace Officer Memorial Foundation Monument
Sheriff McKinney's name can be seen on Panel 13 of the California Peace Officers' Memorial Foundation's bronze monument in downtown Sacramento. The monument is located on the West side of 10th Street, between N Street and Capitol Avenue, across the street from the West steps of the Capitol building.
Sacramento Police/ Sheriff Memorial
A bollard dedicated to Sheriff McKinney can be seen at the Sacramento Police & Sheriff Memorial, located at 500 Arden Way in Sacramento.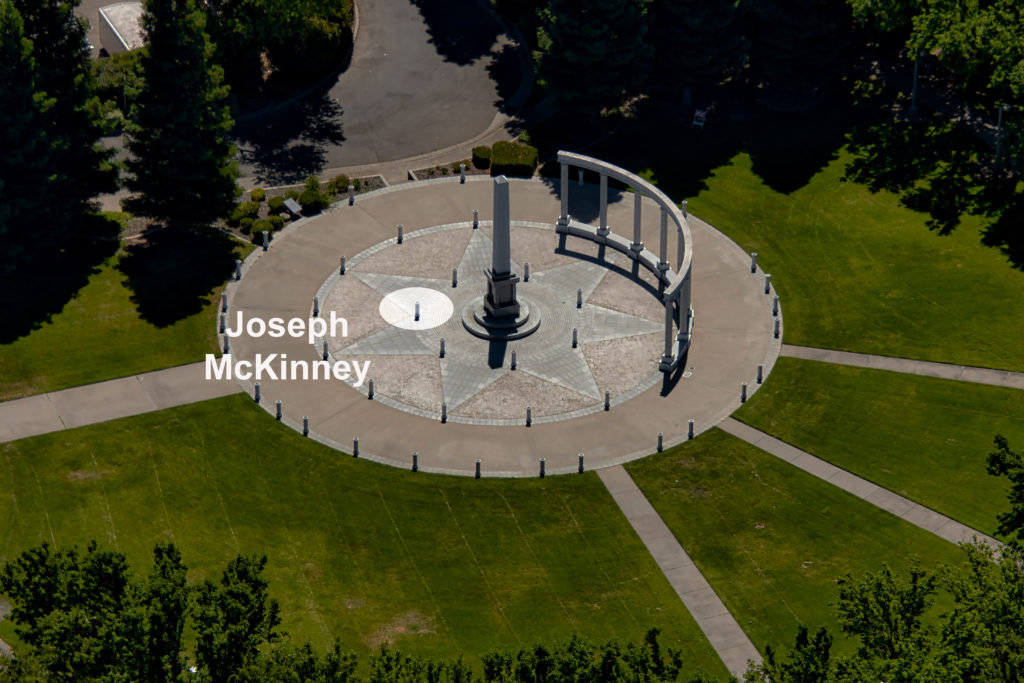 National Law Enforcement Officers Memorial, Washington., D.C.
The names of our fallen are engraved and can be seen at the National Law Enforcement Officers' Memorial, located at 444 E St. NW in Washington, D.C.  It is updated every Spring in anticipation of National Police Week. Joseph McKinney's name can be seen on Memorial Panel 3-W: 2.
Academy Rose Garden
The Sacramento Sheriff Office's Memorial Rose Garden is located on the Academy grounds at 1000 Riverwalk Way in Carmichael. Each of the fallen have a dedicated rose bush and memorial plaque. Joseph McKinney also has a street within the Academy grounds named after him.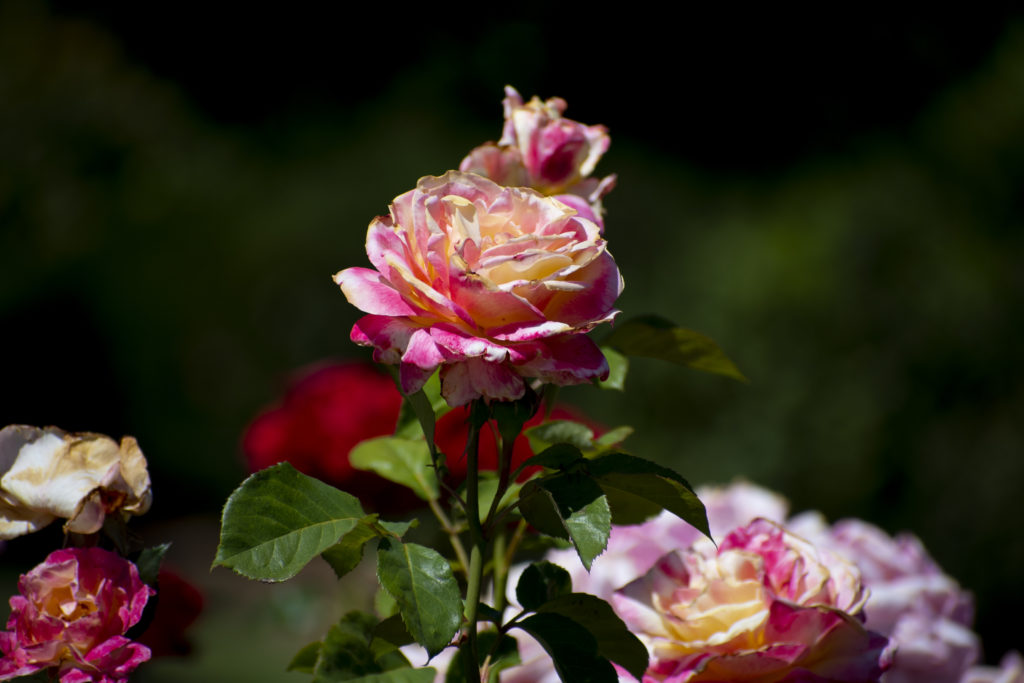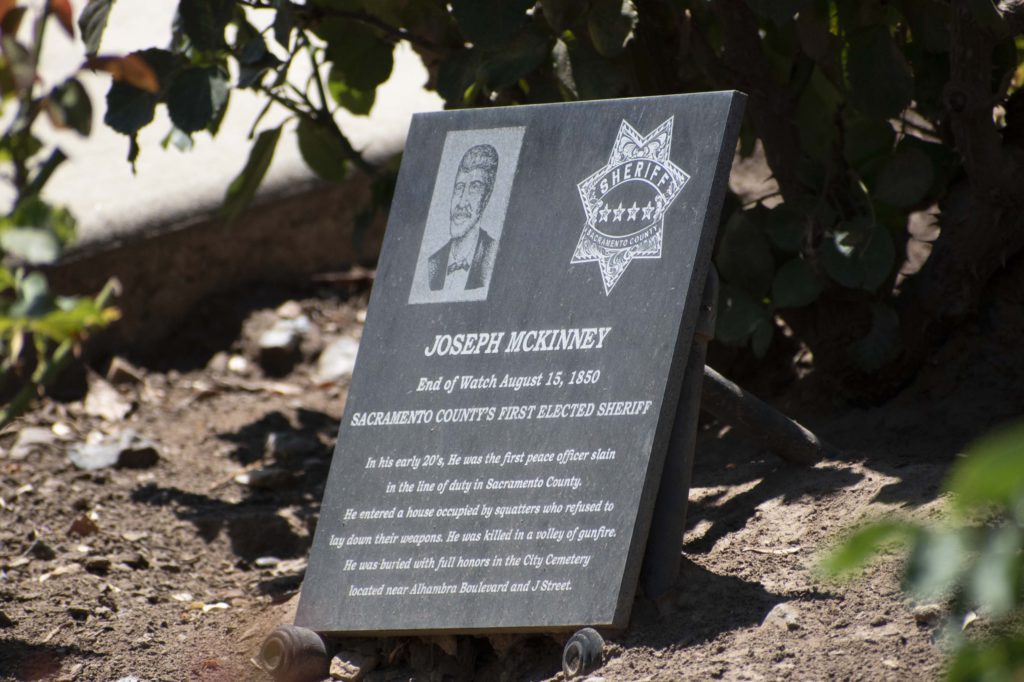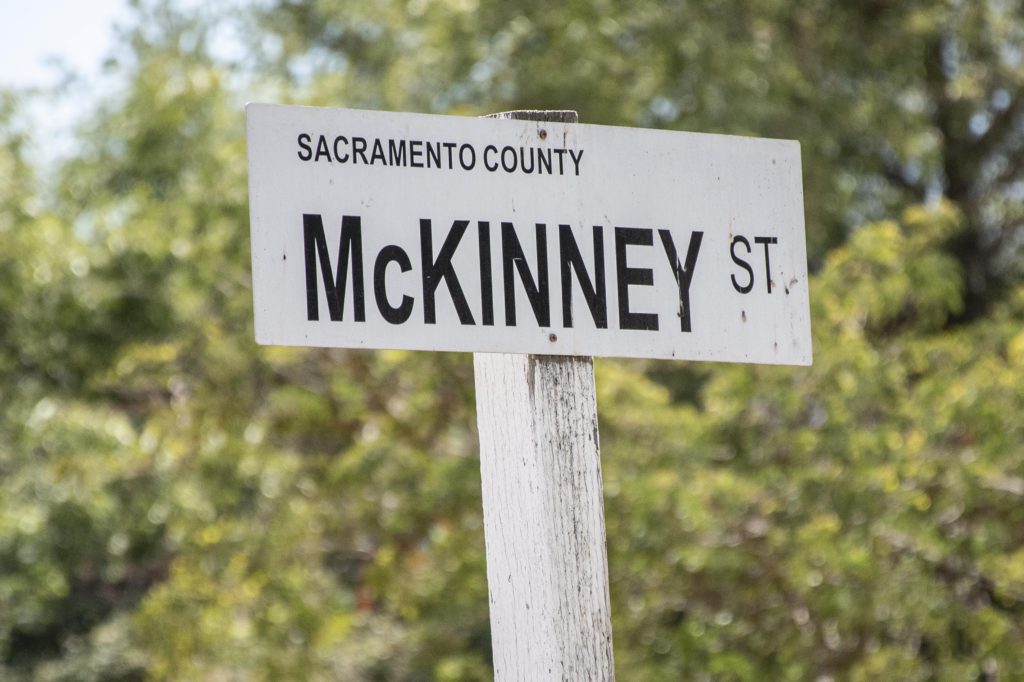 Rio Cosumnes Correctional Center
A memorial wall in the administrative area of the Rio Cosumnes Correctional Center bears a plaque honoring Joseph McKinney.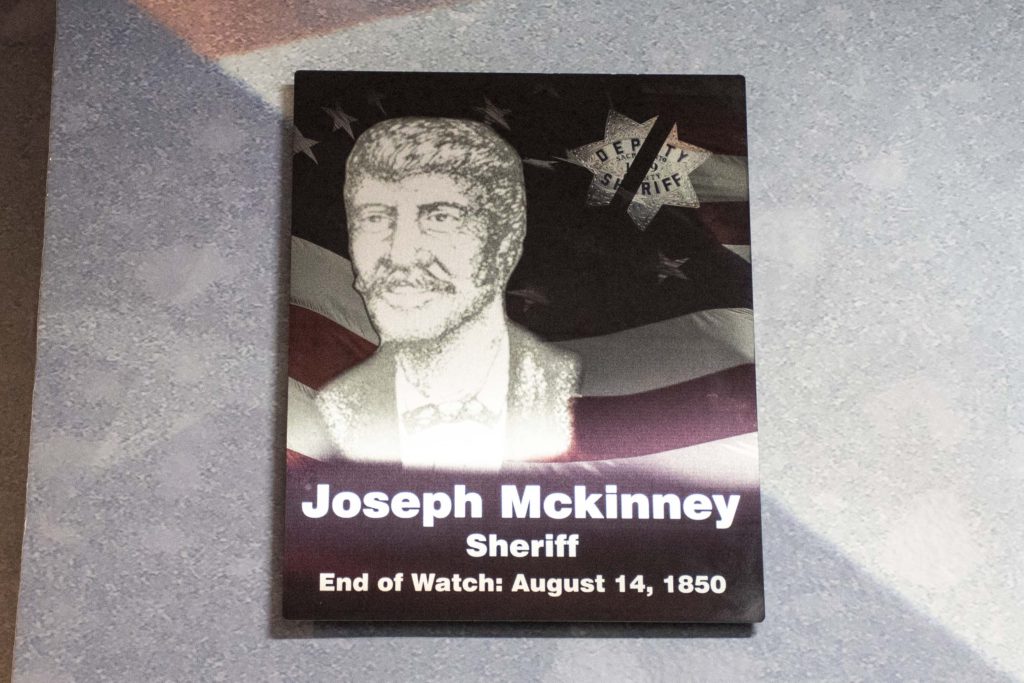 Additional Information
Thank you to Sgt. Roger Engelsgaard for locating this old newspaper clipping from 1850 in which Sheriff McKinney's death is mentioned. There has been some confusion about whether Sheriff McKinney's End of Watch date was August 14th 1850 or August 15th 1850. This is likely due to the fact that Sheriff McKinney was shot on August 14th, but did not pass away until August 15th. The End of Watch date is the date of passing, not the date of the incident. William Littlejohn and Paul DeRouen are two other examples of passing on a different date than the date of incident. The newspaper clipping below is dated August 17th, and refers to the Sheriff's death two days prior.

Grave Site
Joseph McKinney was laid to rest in Section D of East Lawn Memorial Park, located at Folsom Boulevard and 43rd Street in Sacramento.